05 Dec. 2019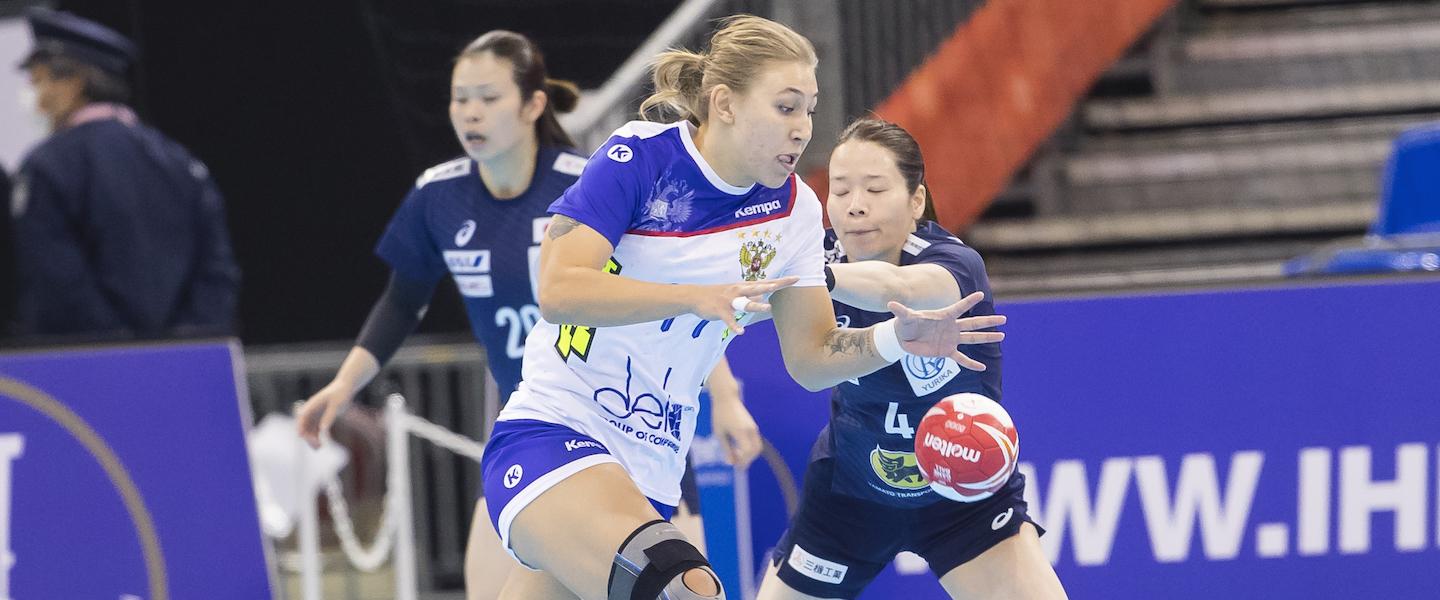 Russia continued their perfect winning run at the 24th IHF Women's World Championship in round 4, as they took a decisive victory over Japan. However, it was not an entirely easy win, as the match was level at half-time before a big second period took Russia to their clear result. 
Russia are now on eight points on top of the table, while Japan stay on four in third.
GROUP D
Japan vs Russia 23:33 (16:16)
As the current Olympic title holders and vice-champions of Europe, Russia were expected to take the victory against Japan, but they had some trouble in the first half that led to an equal score line at the break. As the clock ticked on, Japan's power faded, and Russia were able to inch further ahead until they completely dominated the final 13 minutes with an 8:1 partial up to the buzzer. 
Japan have a tendency to cause problems for European opponents, and Russia clearly had some difficulty finding their way in the opening period, particularly in attack. Japan's defence managed to stifle Russia's offence, although the European side did pull away to a three-goal advantage early on – 6:3 in the ninth, 7:4 in the 12th – before the World Championship hosts came back. 
Japan levelled at 11:11 on the 20-minute mark with a goal from Haruno Sasaki, and Russia could not reclaim a decisive edge again in the half. Japan kept the game equal until six minutes into the second period, and even moved ahead to 20:19 one minute later with another Sasaki goal, but then a 4:0 run took Russia to a 23:20 lead that signalled the start of their journey to victory. 
After Sasaki's strike for the lead, Japan scored just three more goals in the match, and the outcome was decided long before the final whistle. 
hummel Player of the Match: Anna Sen, Russia