20 Mar. 2021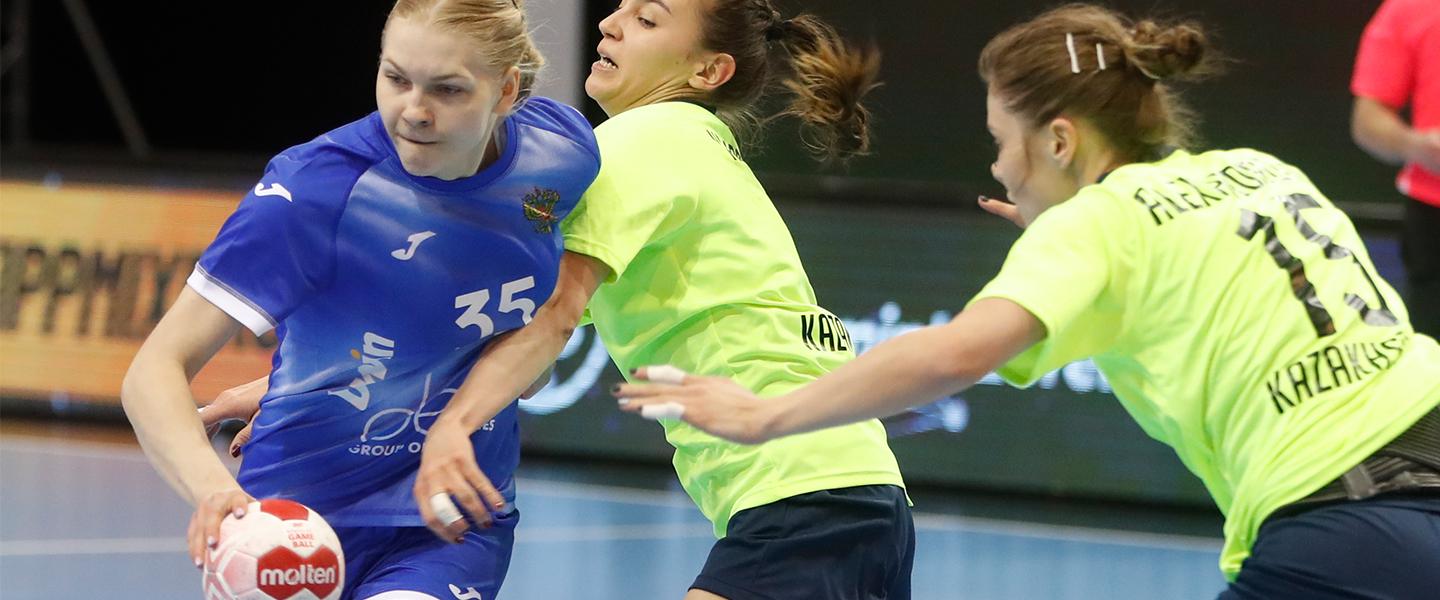 Hungary's win against Serbia made things easier for Russia, as even a draw against Kazakhstan was enough for them to secure their ticket to Tokyo 2020. 
The Asian side challenged the reigning Olympic champions during the entire match, but Russia ultimately won and at the same time helped Hungary, as both teams have four points and are certain of qualifying for Tokyo 2020, while Kazakhstan and Serbia have lost any chance to go through. 
TOURNAMENT 2
Russia vs Kazakhstan 33:26 (17:16)
In the first half, Russia coach Alexey Alekseev rested a number of key players, such as Anna Vyakhireva, Darya Dmitrieva, Anna Sen and Iuliia Managarova.
However, without them, Russia were a mere shadow of themselves, struggling against a rival who had lost 19:46 against Hungary on Friday.
Just like in that encounter, Kazakhstan's captain Irina Alexandrova opened the score, and Ekaterina Ilina missed a penalty before goalkeeper Galiina Gabisova spectacularly scored Russia's first goal from her own half.
A much stronger side on paper, Russia failed to pull away during the whole first half. While the experienced Olga Fomina scored seven goals before the break, her teammates made too many mistakes both in defence and attack.
In turn, Kazakhstan learned their lesson from the opening defeat and looked much better. The Russian defence were unable to hold Alexandrova back, who finished the first half with five goals.
"I wanted to give a chance to our second-choice players, but only Fomina did well. Unfortunately, I can't praise the others. This game left a bad aftertaste, but we can get rid of it in tomorrow's game against Hungary," Alexeev said. 
At half-time, Russia surprisingly led by just one goal (17:16) and their coaching staff reacted by bringing Dmitrieva and Sen into action. 
With these players on court, Russia's game became more dynamic and cohesive. Although Kazakhstan's goalkeeper Iuliia Poilova made some good saves, the European team increased the gap to 21:16 five minutes into the second half. 
Russia goalkeeper Viktoria Kalinina, who replaced Gabisova after the break, also entered the game well. However, Kazakhstan did not give up and closed the gap to 21:24 midway through the second half.
"I am completely happy with our game and the team's commitment. It was one of our best games," said their coach Berik Beknazarov. 
Indeed, the Asian side should be given credit for their fighting spirit. Yet, although Russia made too many mistakes for a team of their level, they had the upper hand in the end, winning 33:26.
While Fomina netted 10 times and finished the game as its top scorer, Veronika Nikitina also did a good job in attack, scoring four of her six goals after the break and helping Russia to celebrate a seven-goal victory. 
Photo: HHF/Anikó Kovács