26 Aug. 2020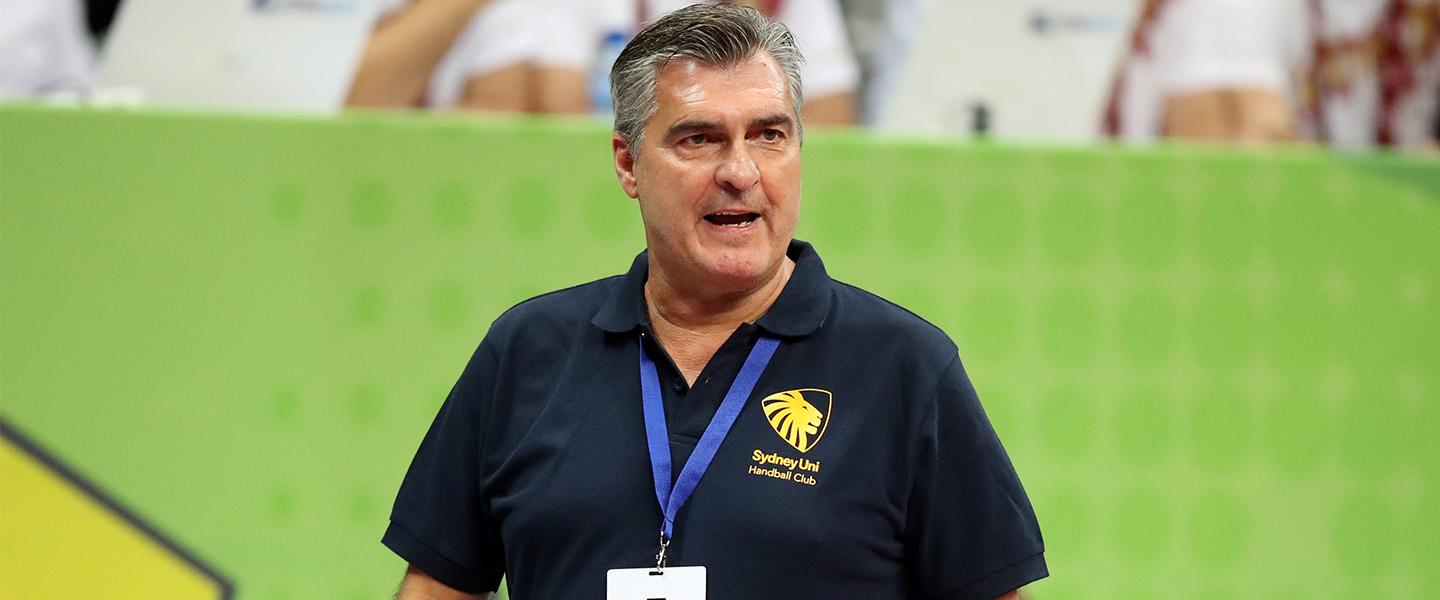 The Bahrain Handball Federation (BHF) has confirmed the former Füchse Berlin and MT Melsungen coach, the German Michael Roth, has signed on to be their new men's national team head coach.
Roth, who won a silver medal as a player at the 1984 Olympic Games in Los Angeles, succeeds Icelander Aron Kristjánsson.
Kristjánsson had signed a contract earlier this year to take over Icelandic club side Haukar in addition to his duties with Bahrain, including leading the national team at the Olympic Games in Tokyo 2020 this summer and the 2021 IHF Men's World Championship in Egypt in January. But with the global handball calendar affected by the COVID-19 outbreak and the Olympic Games postponed for a year, it was not possible to continue the dual commitments.
The 58-year-old Roth has agreed to a 15-month contract with Bahrain, starting on 1 October until January 2022. 
It will be a busy time for the new coach, with preparation starting almost immediately for the 2021 IHF Men's World Championship in January, followed by the Tokyo 2020 Olympic Games in July and August and the 2022 AHF Men's Asian Championship coming at the end of the initial contract, in January 2022.
"That is, of course, very attractive," Roth was quoted as saying by German magazine Handball Inside about the prospect of coaching at an Olympic Games, before adding; "…but it will also be a little adventure."
Roth joins Bahrain after his role at German club side Füchse Berlin was cut short after just three games due to the COVID-19 global outbreak. He had joined the club in late February after succeeding Velimir Petkovic, who was recently unveiled as the new Russia coach. 
Before joining the team from the German capital, Roth coached Sydney University, alongside Lionel Puhardy, at the 2019 IHF Men's Super Globe in Saudi Arabia where they faced THW Kiel, Brazilian team Taubate and home side Al-Mudhar. 
This was his second spell with the Oceania team after he oversaw their 2018 IHF Men's Super Globe campaign in Doha, Qatar, where they took on local side Al-Saad, Taubate and Bahraini side Al-Najma.
Roth saw a preview of some of the players he will be coaching while at the competition as Al-Najma featured a number of Bahrain national team players most notably, captain Hussain Al Sayyad, as well as Ali Merza, Mohamed Merza, Mohamed Abdulhusain, Bilal Askani, Hasan Alfardan and Komail Mahfoodh.
Before his first spell with the Australian team he had coached at German side MT Melsungen for eight years (2010-18).
A hard act to follow
Roth has big shoes to fill after Kristjánsson created history in the Persian Gulf Kingdom by guiding the Bahrain men's team to the Tokyo 2020 Olympic Games and with it, becoming the first-ever team from the nation to appear at an Olympic Games.
They did it by winning the AHF Men's Asian Qualification Tournament in Doha, Qatar last October, defeating Republic of Korea in the final, 34:29, but, arguably, the bigger victory was the defeat of the strong host nation Qatar 28:26 in the semi-final in front of more than 3,500 fans.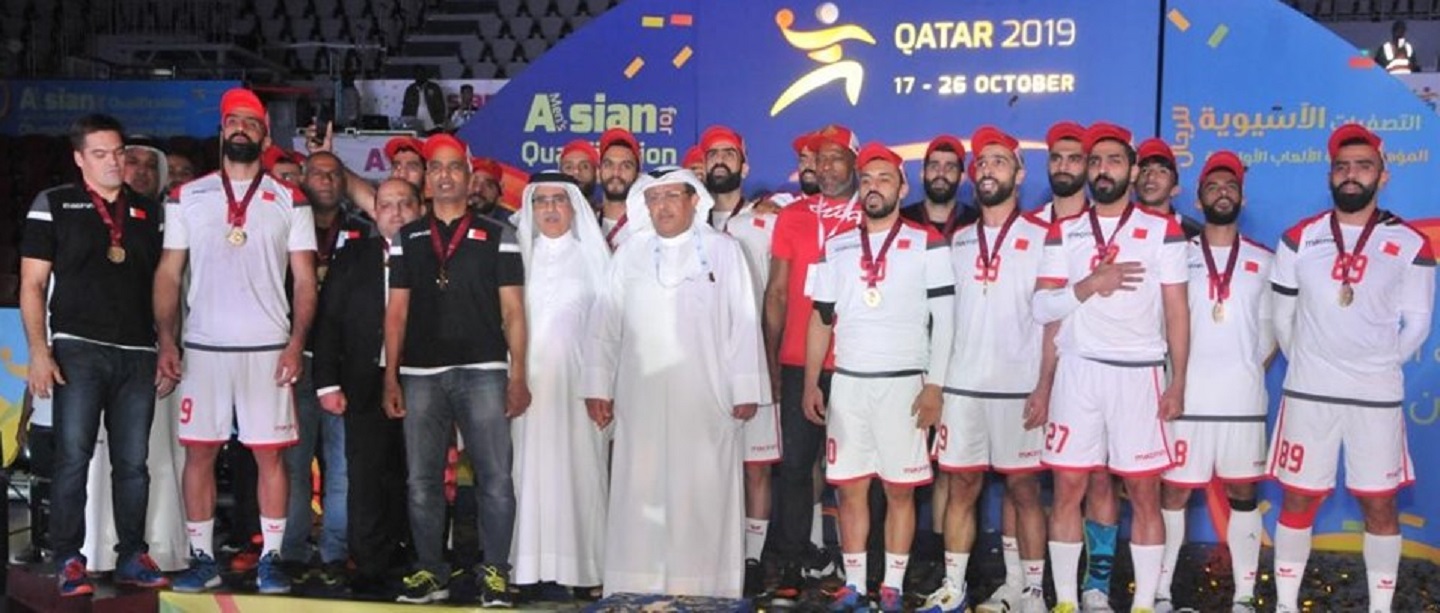 January this year saw an injury-depleted Bahrain team, which also featured new players gaining experience, finish fourth at the 2020 AHF Men's Asian Championship in Kuwait but achieve their goal of qualifying for Egypt 2021.
Following the continental competition success, it was announced in February – before Tokyo 2020 was postponed – that Kristjánsson had signed a contract to become coach of Icelandic club side Haukar, a side he had coached previously, and that he would return home following the conclusion of the Olympic Games.
But the COVID-19 outbreak meant those plans had to change with Kristjánsson telling ihf.info the Bahrain squad needed a coach who was in the country for the majority of the year and that this was not possible for him.
"I signed with Haukar as my family lives in Iceland and I was originally going to return there following Tokyo 2020 this year," he told ihf.info. "But COVID-19 changed everything, the Olympics were moved, and it all meant I could not be in Bahrain and honour my contract in Iceland at the same time as I have been travelling backwards and forwards between the two countries for the past two years.
"Of course, I am disappointed as I really enjoyed working with the national team of Bahrain," added Kristjánsson, who was welcomed by the Bahrain Royal Family upon their return from Qatar after booking their Tokyo 2020 ticket. "After being a coach in Europe for many years, it was a great experience to work with a national team in Asia and the players have a strong team feeling and are fighters, not to mention how friendly the people of Bahrain are.
"I did not have the chance to finish the work I started in Bahrain so I would like to [take] this opportunity to thank the people I worked with in Bahrain; the fans, the players, the staff around the team, Mr. Ali Eshaqi and the rest of the Bahrain Handball Federation board members for such a great co-operation. 
"I think we can all be proud of the results we achieved together, and I wish Coach Roth and Bahrain all the best in the future."
Kristjánsson, originally took over the role from fellow Icelander Gudmundur Gudmundsson, and the BHF were keen to praise the progress made together, while looking towards the future.
"Aron was a very good coach for us, and we had so many excellent results and fond memories together," said Ismail Eatmadi, Manager – Bahraini National Teams, to ihf.info. "He had signed with a club in Iceland for one year and his contract had finished with us, so it was difficult to continue as, due to our qualification through to Egypt 2021 and Tokyo 2020, we needed a coach who could spend more time with the team – we both understand the situation."
For more information on the Bahrain Handball Federation visit their Facebook page.