01 Dec. 2019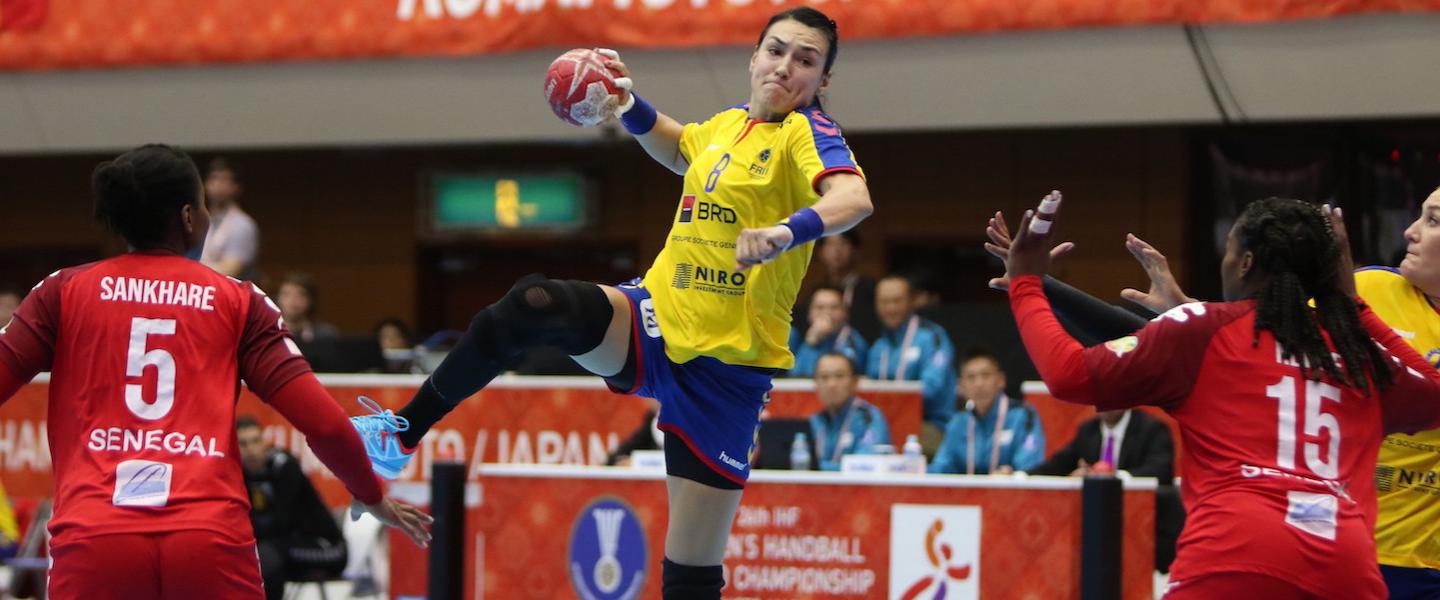 Romania earned their first points at the 24th IHF Women's World Championship in Kumamoto with a victory over Senegal in round 2. Romania were defeated decisively by Spain in their Japan 2019 opener, and the win was therefore very welcome, as it returned some confidence to the EHF EURO 2018 semi-finalists. 
For Senegal, who are on debut at the Women's World Championship, it was the second loss – but a second strong showing against a team with far more experience. 
GROUP C
Senegal vs Romania 24:29 (12:15)
Romania had a stronger opening that immediately saw Senegal on the back foot, and the African side struggled a little to find their own game through the first 20 minutes. From 6:3 at the 10-minute mark, Romania opened a 10:4 lead in the 15th minute off the first goal from current World Player of the Year Cristina Neagu. 
The six-goal distance persisted until the last 10 minutes of the half, when a run of goals from Senegal closed the gap before the half-time break. With a three-goal deficit against them, Senegal were in a much more favourable position for a comeback in the second period. 
After they played a key role for Senegal in the Japan 2019 opener versus Montenegro, backs Fanta Keita and Amina Sankhare were essentially silenced by Romania's defence, scoring four goals between them in the 60 minutes. Instead Senegal relied on three players as their key scorers, with right back Duongou Camara, line player Hawa Ndiaye and Raissa Dapina each contributing six goals – and five of Camara's in the first half alone. 
Although she scored her first goal at the end of the first quarter, Neagu also went on to a tally of five after 30 minutes. 
However, both teams finished the first half with only four players each on the score board, highlighting something of a weakness during the match. 
In the second period, Senegal immediately opened stronger and decreased the gap to two. After the score stood at 19:17 in the 41st, it was three consecutive Neagu goals that pulled Romania ahead again, 22:18 in the 47th. 
Senegal tried marking Neagu out of the game and played a 4-1 defensive system against the rest of the attack, aiming to disrupt the rest of the back court, and again they managed to decrease the distance. But 22:25 at minute 54 was the closest they would come – a 4:2 run to the final whistle decided the game firmly in favour of Romania. 
hummel Player of the Match: Cristina-Georgiana Neagu (ROU)
Photo: Japan 2019