01 Nov. 2022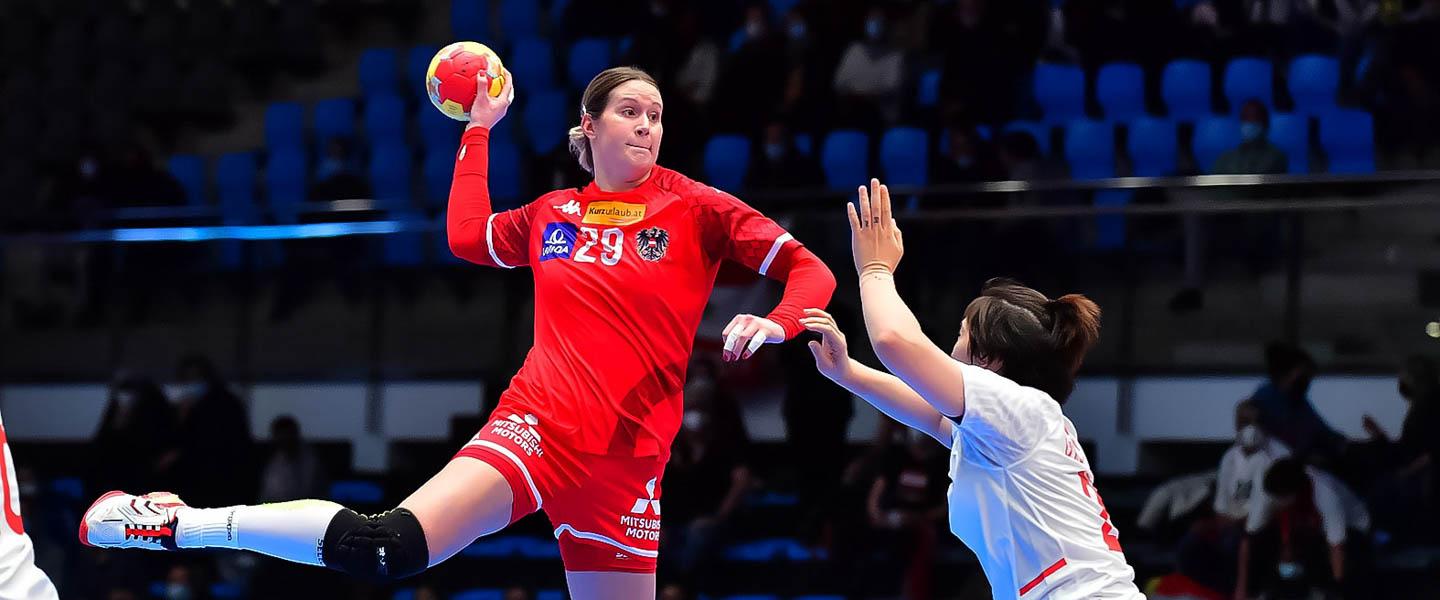 The long road to the 2023 IHF Women's World Championship will start on Tuesday, 1 November 2022, with the throw-off of Phase 1 of the European Qualification, where 18 teams will try to secure their berth for the next step of the path to the final tournament.
Three teams, the co-hosts of the 2023 IHF Women's World Championship Denmark, Norway and Sweden, are already qualified, with three other sides to earn safe passage in the next three weeks, as the top three sides from the Women's EHF EURO 2022 also progress to the next edition of the world handball flagship event.
Phase 1 of the European Qualification will throw off on Tuesday, 1 November, with the tie between Ukraine and Luxembourg, hosted by the latter.
Two sides that took part in the 2021 IHF Women's World Championship, Austria and Slovakia, will be trying to double up in the next edition of their competition. However, their path is set to be lengthy as they enter the first Qualification Phase. 
Austria, the most experienced side among the 18 teams, will start their path to Denmark/Norway/Sweden 2023 with a doubleheader against Finland, where they are undoubtedly favoured. Herbert Muller's side definitely has enough firepower to secure safe passage to the Qualification Phase 2, in which the teams who fail to qualify for the EHF EURO 2022 will compete.
Slovakia, now coached by Spanish mastermind Jorge Duenas, will face Latvia, as their experience will likely help them clinch a berth for the next phase of the European Qualification.
With an excellent young generation ready to prove their point, Iceland will also try to win on home ground against Israel, with this tie being one of six that will be played in the same venue throughout the next week.
Playing at home, Portugal will also be favoured against Azerbaijan, while Türkiye host Great Britain in two matches, aiming for their first-ever participation in the tournament. However, there is still a long way to go, with Qualification Phase 2 taking place in 2023.
Qualification Europe – Phase 1
Ukraine vs Luxembourg 
Bulgaria vs Italy
Slovakia vs Latvia
Faroe Islands vs Kosovo
Greece vs Bosnia Herzegovina 
Austria vs Finland
Azerbaijan vs Portugal
Iceland vs Israel 
Great Britain vs Türkiye
Photo: Spanish Handball Federation / J.L. Recio