10 May. 2021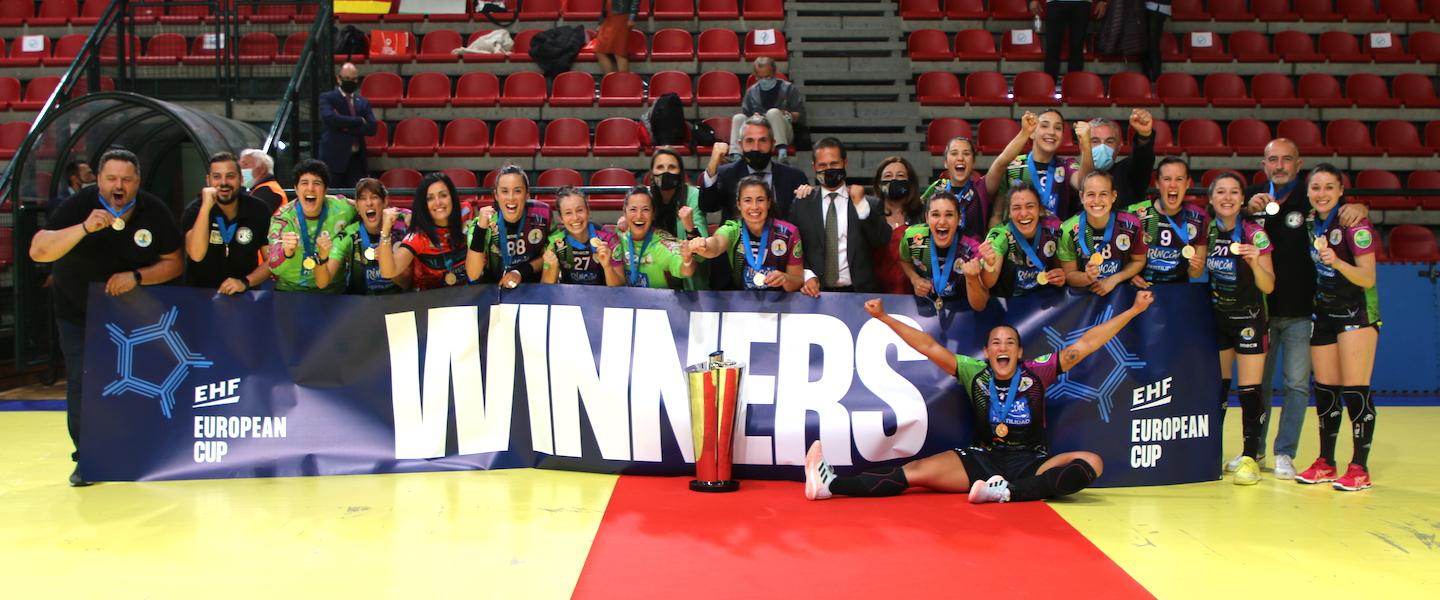 There was no shortage of drama in the inaugural EHF European Cup Women, the third-tier European competition, as the final took place over the course of the last two weekends.
Spanish side Rincon Fertilidad Malaga, who had never progressed further than the quarter-finals of an international competition, lifted the trophy in only their third-ever European season after a nail-biting 60:59 aggregate win against a more established opponent, Croatian side Lokomotiva Zagreb.
Malaga took a convincing 32:28 win against the Croatian counterparts in the first leg on Saturday, 1 May, after a dominating performance from centre back Estela Doiro Rodriguez, who scored nine times.
However, Zagreb, who welcomed back seasoned coach Nenad Sostaric on the bench for the second leg, after lingering effects from COVID-19, still looked like they were in with a fighting chance on their home court.
Malaga jumped to an early 3:1 lead, with a hat-trick of goals from wing Soledad Lopez, and continuing on, it looked like it was game over for Zagreb. Yet, a strong push from the Croatian side in the last 10 minutes of the first half turned the game on its head.
Suddenly, Zagreb boasted a 18:14 lead at the break – they were back in the game, relying heavily once again on back Larissa Kalaus, who had already scored 10 times in the first leg.
Lokomotiva opened up a five-goal gap in the second half (21:16) that would have seen them secure their second European trophy in four years, after winning the Women's EHF Challenge Cup in the 2016/17 season.
The pair of Kalaus – Larissa and Dora – and Posavec – Stela and Paula – twins scored 21 goals for Lokomotiva, but it was never enough.
With 14 saves from goalkeeper Mercedes Castellanos and seven goals from wing Soledad Lopez, who won the silver medal at the 2019 IHF Women's World Championship, Malaga stood their ground and conceded a 31:28 defeat, to win their first-ever international trophy by the slightest of margins.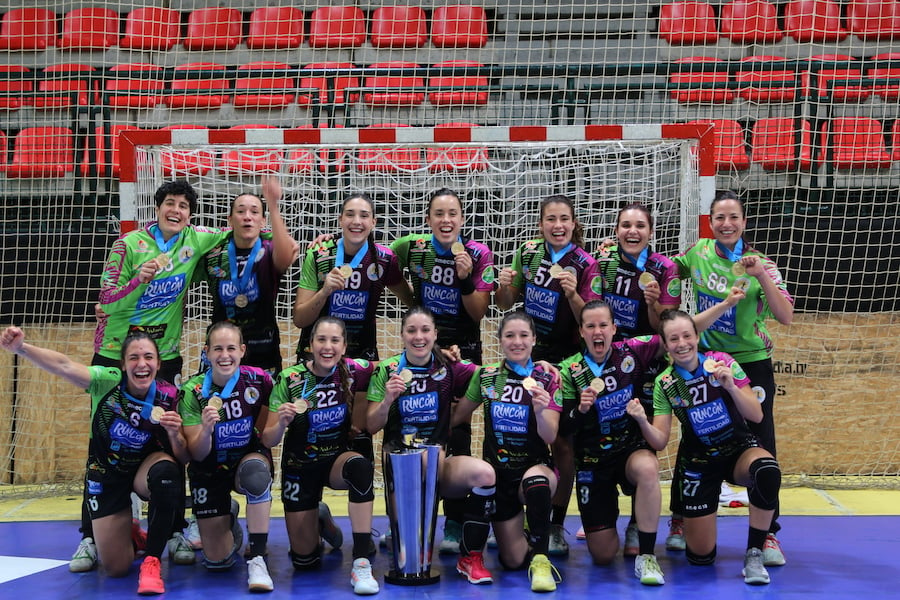 "We blame ourselves for not succeeding because we conceded too many goals again. The defence did not tune in, the goalkeepers especially had to react better to the shots from the right wing. If we had two or three more saves, we would probably have won. We also missed a lot too many open shots and and that always comes back in sports," Sostaric said to tportal.hr.
It was a well-deserved tribute for Malaga's former coach Diego Carrasco, who passed away in 2019, after leading the Spanish side for 25 years, their entire history. His former assistant Suso Gallardo took over and delivered a superb tribute for his former colleague.
The Spanish side was greeted with cheers and congratulated by their fans on Sunday, when they came back to the airport in Malaga, as words could not embody the players' feelings.
"It was incredible, it was a very difficult game, at times we believed we were losing and winning it as it was won was a dream. This team has shown that it knows how to win finals, it won three out of three and has earned everyone's respect," Gallardo said according to Spanish outlet Diario Sur.
Indeed, it has been a superb season for Malaga, winning their first three trophies in their history. In addition to the European Cup, they have have also won the Spanish Cup and the Spanish Super Cup.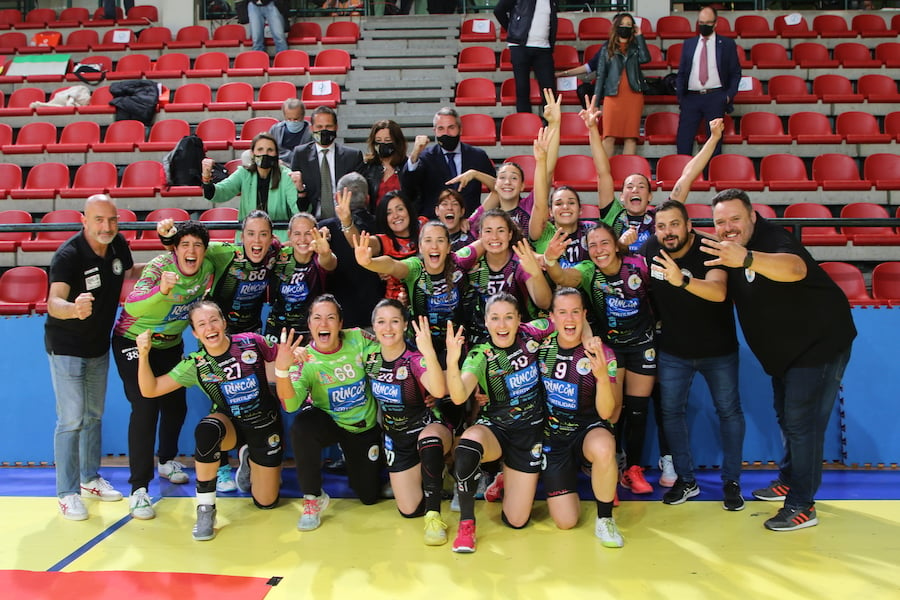 Photos: Rincón Fertilidad / Raúl Romero