03 Dec. 2021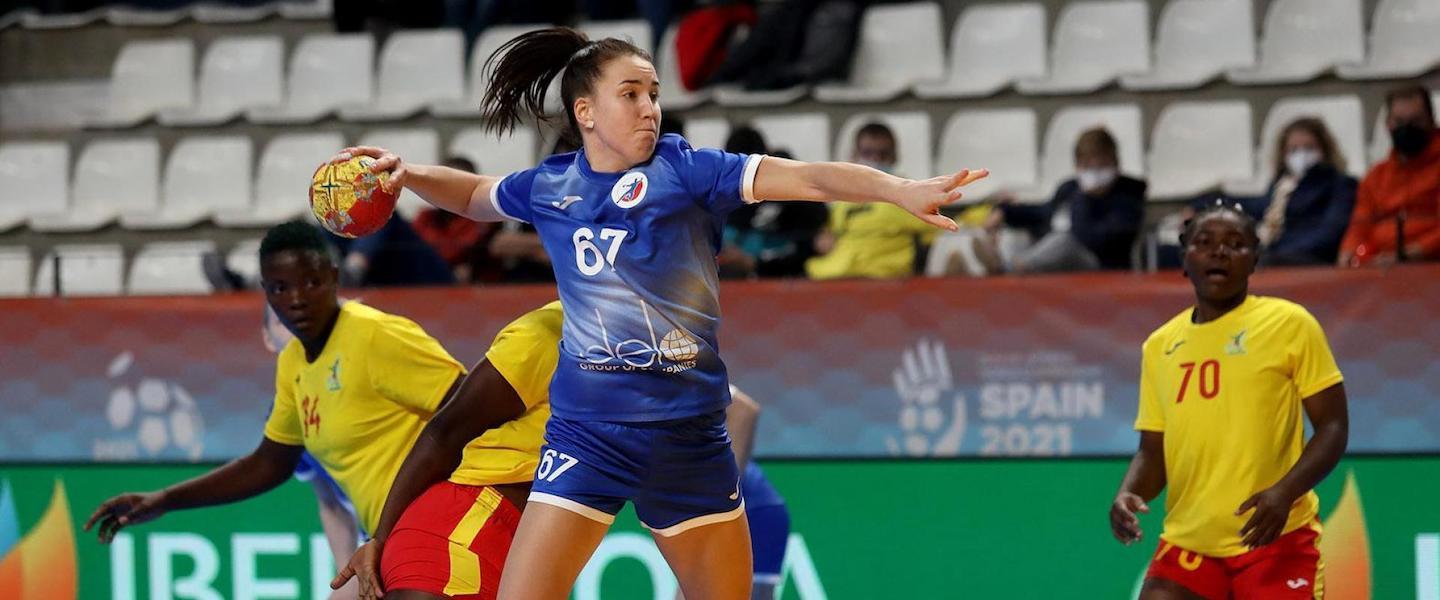 It seemed as though Cameroon would be able to compete with RHF in the first 10 minutes of the match. However, the Olympic Games Tokyo 2020 runners-up quickly overcame their early troubles to eventually secure an easy win against the African side in Llíria.
GROUP B
RHF vs Cameroon 40:18 (17:10)
Few people gave Cameroon a chance in this Group B opening match, but they gave RHF a run for their money in the opening minutes, even leading 6:4 after a goal from Cyrielle Ebanga Baboga in the 11th minute.
Was it the nerves, expectations, sloppiness or perhaps the absence of superstar Anna Vyakhireva for RHF?
RHF, who boast an experienced roster, did not panic, settled in their game and quickly silenced doubters after the Baboga goal. In the same minute, RHF began an 11:2 run that would put the game out of reach. Led by Iuliia Markova and Antonia Skorobogatchenko, the Russian side went into the break with a 17:10 lead.
It was more of the same in the second half as RHF's offence was even more dominant alongside their strong defence. Cameroon tried but could not find a rhythym to make a comeback as it was just too little too late with the deficit ballooning to as much as 23 late in the second half. 
RHF coach Liudmila Bodnieva was able to rotate her entire squad with everyone getting at least 16 minutes of action.
RHF finished the match with 66% shooting efficiency compared to Cameroon's 39%. Karichma Kaltoume Ekoh finished as the African side's top scorer with four goals.
RHF face fellow European side Poland in their next match and can seal a berth in the main round with a victory, while Cameroon will look to rebound against what will be another difficult test against Serbia.
hummel Player of the Match: Isabelle Noelle Mben Bediang, Cameroon
Photo: RFEBM / J. Navarro