15 Aug. 2019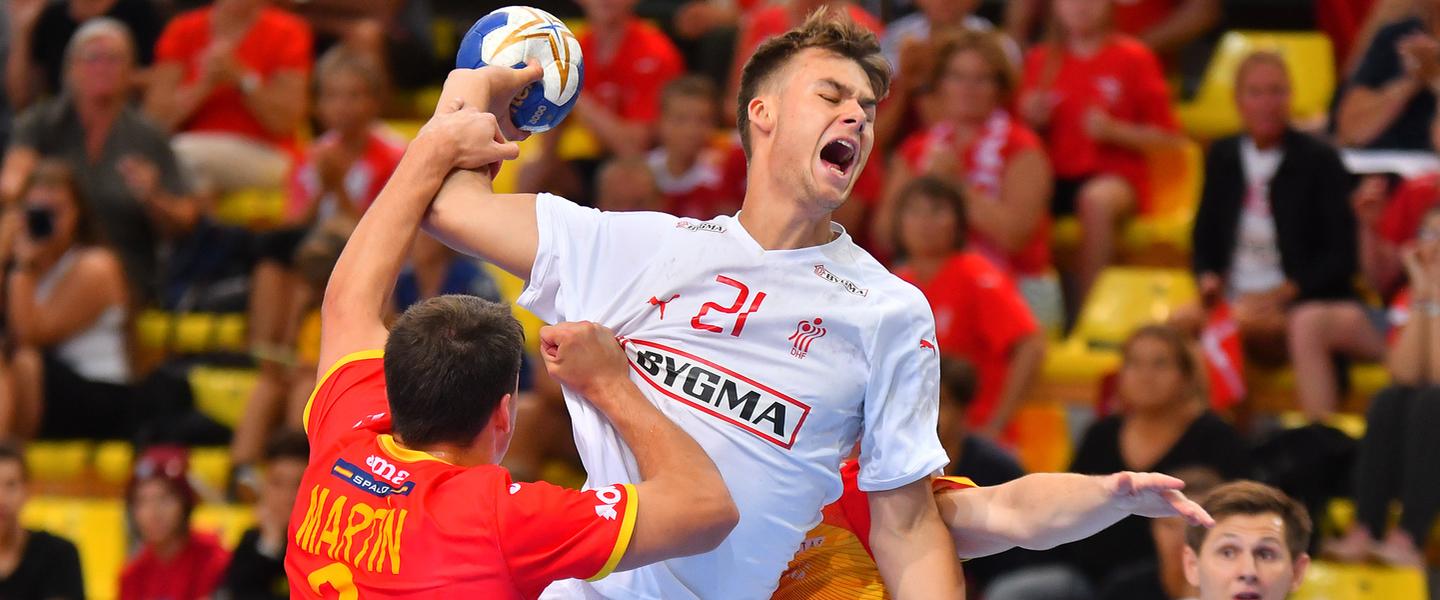 Denmark are the most successful nation in the history of the Youth World Championship, having won three trophies as well as one bronze, at the most recent edition in 2017 in Georgia. Germany have celebrated one medal before – bronze in Hungary in 2013. 
The two European giants of international handball meet for the second semi-final at North Macedonia 2019, with Denmark aiming for their fourth final and Germany targeting their first. 
SEMI-FINAL
Germany vs Denmark
Boris Trajkovski Arena, 20:00 local time
At last year's European championship for this age group, Denmark claimed the bronze medal while Germany ranked sixth. Denmark are the only semi-finalists from the U18 EHF EURO left in the race for the world title, showing the high level of competition in this age group – which has seen Portugal jump from 12th to a top-four finish at the Youth World Championship. 
Denmark and Germany did not play each other at the U18 EHF EURO, so it is a completely new meeting. Denmark arrive in the semi-final stage with a perfect record, while Germany have taken one loss – to Portugal in the preliminary round. In their other Group D games, Germany beat Iceland, Tunisia, Serbia and Brazil. Denmark won Group C with victories over Japan, Argentina, North Macedonia, Bahrain and Nigeria. 
In the eighth-final stage, Germany beat Argentina 33:25, while Denmark won 30:25 versus Tunisia. Germany qualified for the semi-final by way of a 26:16 win over Hungary in the quarter-final, where Denmark beat Spain 23:19. 
"We won today not because we played better, but because we were physically stronger. [It was a] tough match between two strong defences," said Denmark coach Simon Sorensen after the quarter-final. 
Denmark have the goalkeeper with the second highest number of saves at North Macedonia 2019 – Svend Bro Rughave, with 70 at 40%. 
Denmark may have the stronger record in the competition as well as a better history in this generation, considering their European bronze medal, but Germany are not ready to settle for the 3/4 play-off:
"I am very happy with this performance, but this is only one step to our goal," was Germany coach Erik Wudtke's simple statement after the quarter-final. 
Photo: Filip Viranovski