27 Jan. 2021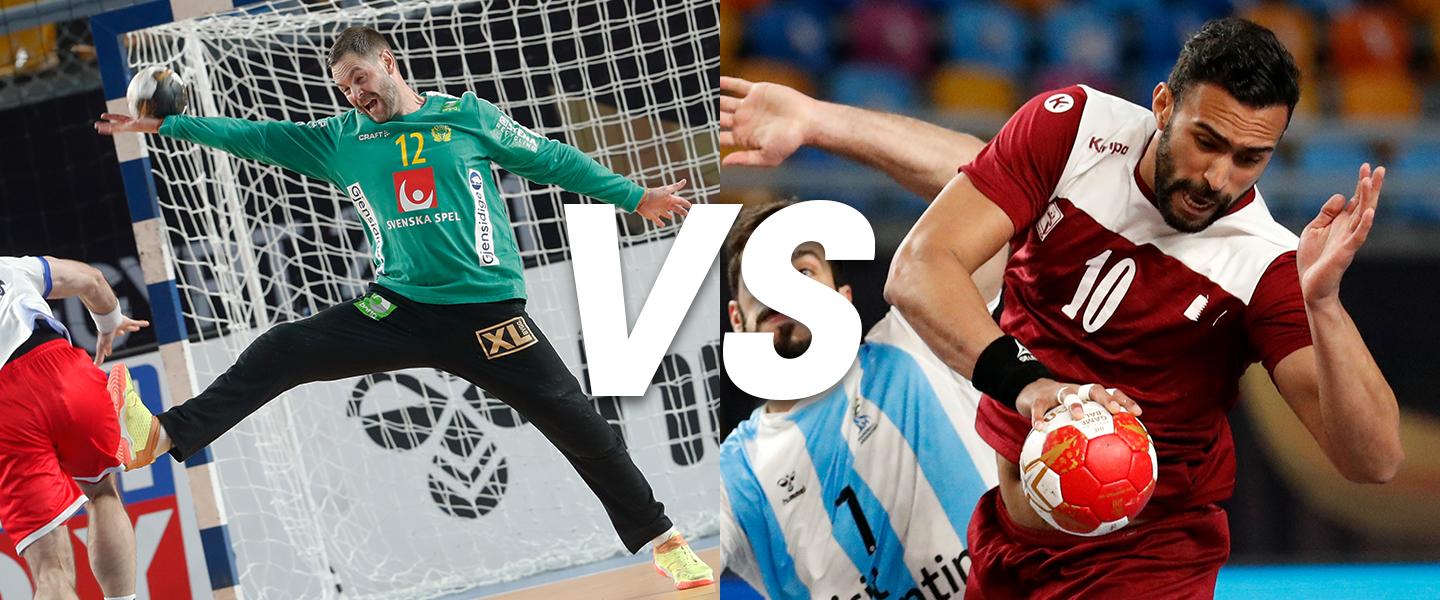 Although Sweden have not always impressed at the 27th IHF Men's World Championship, they are still unbeaten and have booked a quarter-final ticket after finishing in the top position in main round Group IV.
In the first play-off round, the Scandinavians will face Qatar, who are the only Asian team still in title contention. 
Sweden vs Qatar 21:30 CAT
After racking up the maximum of six points in the preliminary round, Sweden looked shakier during the main round, as they split points against Belarus and Slovenia in two straight matches.
It was not certain whether they would make it into the quarter-finals, but in the crucial game, against the Russian Handball Federation Team, Glenn Solberg's men put on a great performance, and the 34:20 victory sent them through.
With a number of important players missing Egypt 2021 for various reasons, Sweden have a relatively inexperienced team, but now they have a decent chance of winning a medal.
The European side are considered favourites in the match against Qatar, which is confirmed by results of past encounters, as they will face each other at the third straight World Championship.
In 2017, Sweden defeated Qatar 36:25, and two years later, the Scandinavians were the better side again, even if only by a small margin (23:22).
"We will analyse Qatar and prepare for the game. We know that they will come with a lot of physique and great shooters, especially Marzo and Capote," Sweden's coach Glenn Solberg said. 
Indeed, Qatar's Frankis Marzo is currently the top scorer of the tournament with 53 goals, while Rafael Capote, who missed the start of the World Championship due to an injury, helped Qatar to defeat both Bahrain and Argentina and squeeze into the quarter-finals.
Before the last main round games, the Asian side seemed to have just a marginal chance to go through, but they came from behind to narrowly defeat Argentina, and were helped by Denmark who beat Croatia a few hours later.
Qatar reached the quarter-final stage for the third time after 2015, when they went on to become runners-up on home court, and 2017. And now they hope to go as far as possible in Egypt.
"We will fight until the final second of the game against Sweden to snatch a place in the semi-finals. We will face a tough opponent, but I hope to put on a superb performance, and why don't we claim a victory," Qatar's line player Youssef Belali said.