15 Dec. 2021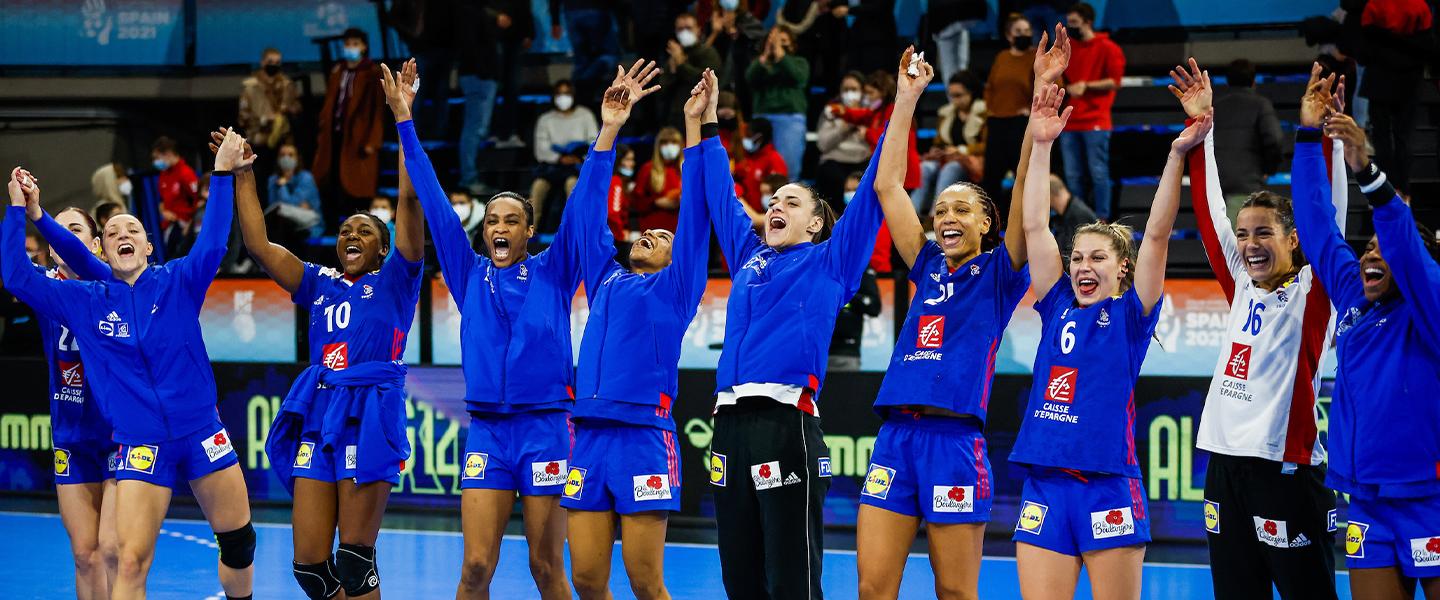 Wednesday will see the two semi-finals from the Olympic Games Tokyo 2020 replayed in Granollers, in the quarter-finals of the 25th IHF Women's World Championship. After Norway face RHF, France will take on Sweden, in a winners-take-all scenario.
Both coaches underline the differences between the two sides, but only one team will face Denmark for a place in the final come Friday evening.
France vs Sweden 21:30 CET
For the last seven years, whenever Sweden faced France in a competitive match, the Scandinavian side have either lost or drawn against the reigning Olympic champions. In fact, the head-to-head record does not make for easy reading for Sweden, who lost 12 times, drew three games and won only five against Olivier Krumbholz's team.
Their last win, 29:26, came in the main round of the EHF EURO 2014, seven years and one day to the calendar, with players coming and leaving the national team since that moment.
However, Sweden have never looked more prepared than at Spain 2021 for a big result, eyeing their second semi-final berth at the IHF Women's World Championship after they finished fourth at Germany 2017.
With a great coach in Tomas Axner, who is not afraid to make swift changes in the roster and deploy aggressive tactics, Sweden have won four games and drew the other two at Spain 2021, providing an excellent challenge to both the Netherlands and Norway in the preliminary round and the main round.
In fact, it was exactly Sweden's 31:31 draw against the reigning world champions that saw the Dutch side eliminated after only six matches, as the Scandinavian side proved once again that they are able to compete even against the toughest teams in the competition.

But their draws against Norway and the Netherlands have been sealed against like-minded teams, who like to push the tempo higher and higher, run a lot and convert their chances on fast breaks.
France are a totally different monster, a defensive mainstay, who are not afraid of a challenge and can easily score when pushed to the limit. It also happened a few months ago, in the Olympic Games Tokyo 2020 semi-finals, when Olivier Krumbholz's side sealed a hard-fought 29:27 win against Sweden.
"This is going to be a game between two totally different teams, one which is very good in attack and another which is very good in defence," said France's experienced centre back, Alison Pineau.
This time around, however, Krumbholz is betting hard on his defence.
"The secret will be, of course, our defence. We need to take advantage of our past and play like we did before. This is an elimination game, so we need to get into that mindset. They are a very dangerous team, who can exert pressure from each and every area of the court. Sweden are confident that they can win, they will arrive here without pressure," said Krumbholz, according to the French Handball Federation's website.
Two of Sweden's influential players, right wing Nathalie Hagman and centre back Carin Stromberg, are plying their trade at club level in France, at Les Neptunes des Nantes, the EHF European League Women winner from last season, which offers them a sneak peek into their opponent's minds.
Whether that might help or not, Sweden's coach Tomas Axner is sure of one thing.
"This will be a very difficult game, against a top defensive side. We will have our work cut out," said Axner.
The winner of the tie will face Denmark, who have already qualified to the semi-finals on Tuesday, with a 30:25 win against Brazil.