27 Jan. 2021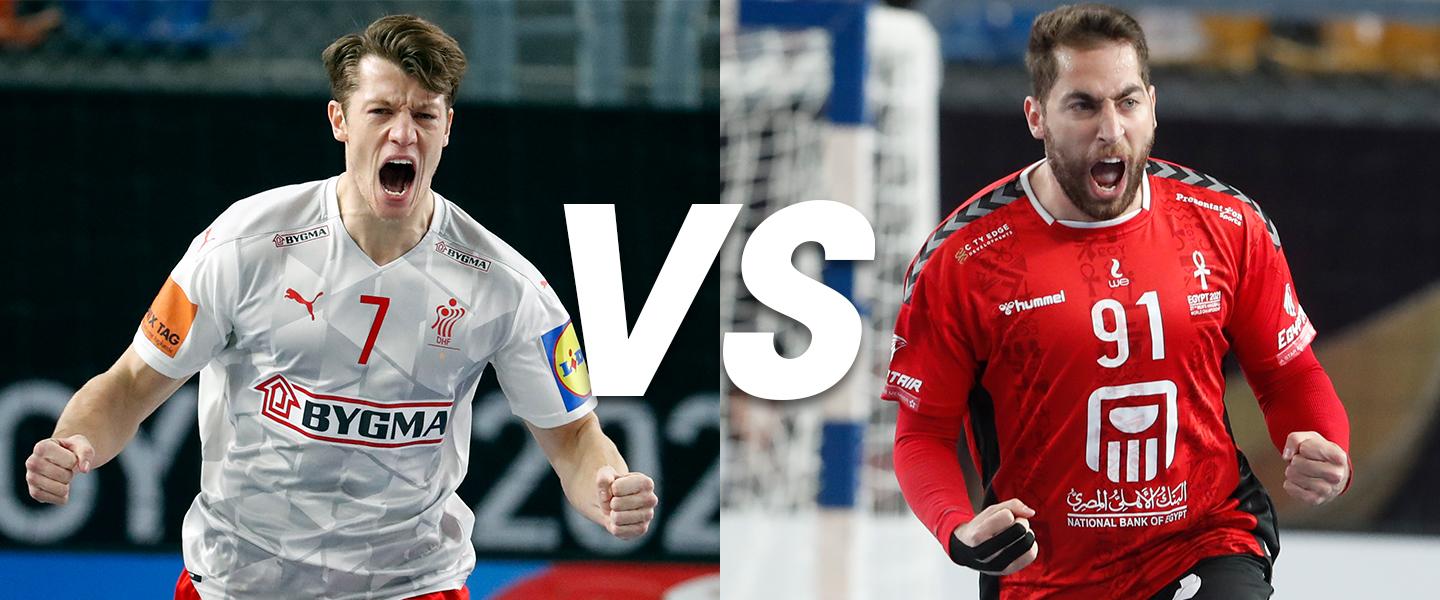 In the first quarter-final of the 27th World Championship in Cairo, defending champions Denmark, who boast a perfect record at the event, will face the host nation Egypt, who, so far, also did a good job on home soil. 
Denmark vs Egypt 18:30 CAT
Alongside France, Denmark are one of only two teams to have won all six encounters before the quarter-finals – and they did it in style, hitting a 30-goal mark in each game and scoring a total of 208 goals (34.7 per match on average).
The Scandinavian team had secured the top position in main round Group II with one match to go, yet in the last game, they still claimed a commanding win against Croatia (38:26), which resulted in the Balkan side's elimination. 
Denmark's star Mikkel Hansen did not play against Japan and Croatia because of health issues, but is expected to make his return against Egypt. During his absence, 23-year-old Emil Jakobsen scored a total of 20 goals in those two games, claiming two hummel Player of the Match awards.
In earlier matches, 22-year-old Mathias Gidsel had won even three of those awards, proving that the European team have plenty of talent, but also enough experience with the likes of Mikkel Hansen, Magnus Landin, Mads Mensah Larsen or Lasse Svan.
Denmark hope to go all the way to defend their title, but they are also aware how hard it will be in the knock-out stage, starting with the quarter-final against Egypt.
"It's always difficult to play against the host nation. It will be a physical match, and the team with the best goalkeeping and defence will have the best chance to win," said the Danish coach Nikolaj Jacobsen.
So far, Egypt have lost just one match in the tournament, 23:24 against Sweden in the preliminary round. In the main round they defeated both the Russian Handball Federation team and Belarus, before a draw with Slovenia in a dramatic match saw them through.
The 'Pharaohs' are happy about reaching the quarter-finals, but now they are looking for more. "Being one of the best eight teams is a good achievement. We want to go even further, we'll prepare for Denmark and see how things are after that," said Egypt's line player Ibrahim El-Masry. 
The Egyptians are expected to fight hard, but Denmark are considered favourites. Since 2003, they have won all four mutual encounters at IHF World Championships, including a 26:20 victory in 2019 on their way to the title.