14 Dec. 2021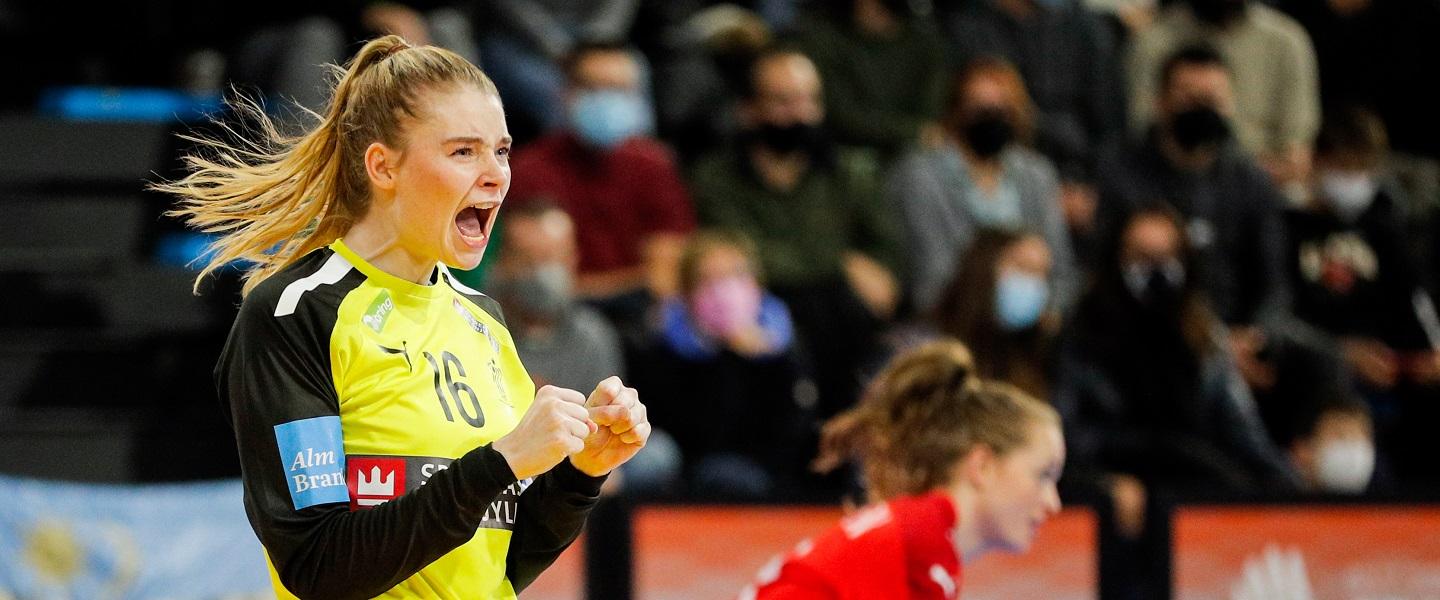 There will be no shortage of drama when Denmark and Brazil take the court in Granollers tonight, with both sides vying for a medal that has been eluding them since Serbia 2013.
While Brazil have been one of the surprise packages at Spain 2021, Denmark have delivered an amazing defensive performance throughout the tournament, conceding only 17.6 goals per game in their first six matches.
Denmark vs Brazil 17:30 CET
Denmark have enjoyed their best start at the IHF Women's World Championship since Brazil 2011, when they won seven games in a row to reach the semi-finals and have already topped their win tally from Denmark 2015, Germany 2017 and Japan 2019.
What transformed them into a powerhouse challenging for a medal, is their otherworldly defence that conceded the fewest goals in the preliminary round and the main round, 107 goals in six games, or a superb average of 17.6 goals per game.
They proved that once again in their last main round game on Sunday, when they marched to a 32:16 thorough win against Germany, as goalkeeper Althea Reinhardt finished the game with a monster of a performance, 23 saves for a 62% saving efficiency.
No other team has gotten more from their goalkeepers than Denmark, with Sandra Toft and Reinhardt saving 110 shots for a 51% saving efficiency, the best at Spain 2021, as their form is set to continue against Brazil, a team whose attacking efficiency has lacked at times, converting only 62% of their shots.
"I think our defence has been nothing short of superb, but it's crazy having such good goalkeepers like Althea and Sandra. I am happy that I have them on my team," said Denmark's back Mette Tranborg to Danish TV station, TV2.
However, Denmark are firmly aware that they are not a shoe-in for the semi-finals, with Brazil also a team that can surprise at any given time.
"They have this energy, which I know it will be coming from the first minute, therefore we need to pay attention and stay focused," said Denmark's line player, Rikke Iversen.
There have been some true classics between Denmark and Brazil over the last two decades, with the two sides meeting eight times in the last 22 years, with Denmark winning six of those games at the IHF Women's World Championship and the Olympic Games, while Brazil securing two wins.
Both of them were at Serbia 2013, when Brazil won their first-ever gold medal at the IHF Women's World Championship, as the South American side will definitely try to emulate those successes.
Particularly the 27:21 win from the semi-final was the moment when everything clicked for Brazil, who still have two players from the roster that won the World Championship back then in their current roster, centre back Ana Paula Rodrigues Belo and goalkeeper Barbara Arenhart.
"It is important to forget about our loss against Spain in the main round, because we need to get with clear heads in the match against Denmark, which we will try to win," said Brazil's coach, Cristiano Silva.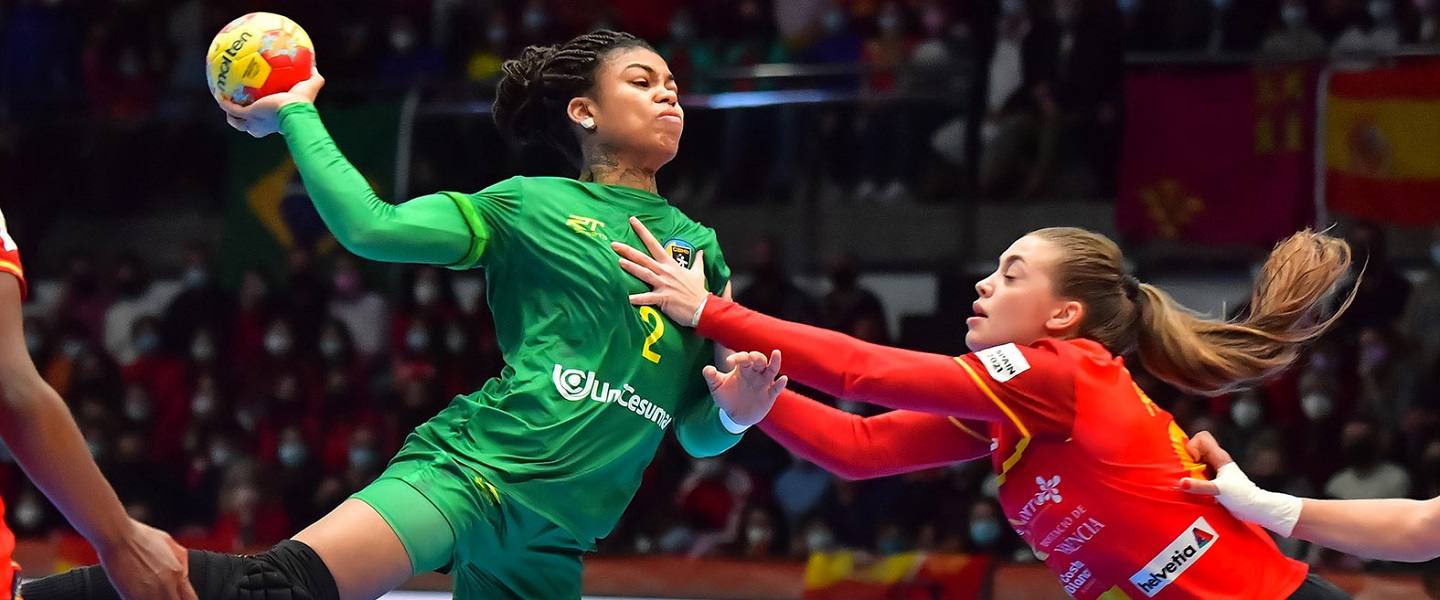 The experience is clearly on Denmark's side, as Brazil have been undergoing a major rebuild, with plenty of young players in the roster.
Few of them have been more exquisite than back Bruna de Paula Silva, Brazil's next big thing, who scored 25 goals and dished 26 assists in the five games she suited up for the South American side.
De Paula will definitely be a nuisance for the special Denmark defence, who has no room for error, with any loss now ensuring a ticket home for the team that concedes it.
The team who wins will extend their stay at Spain 2021 and fight for the medals, one which both Denmark and Brazil have been expecting since Serbia 2021, when the South American side won the gold and the European side took home the bronze.
Brazil photo: RFEBM / J. Navarro