15 Oct. 2019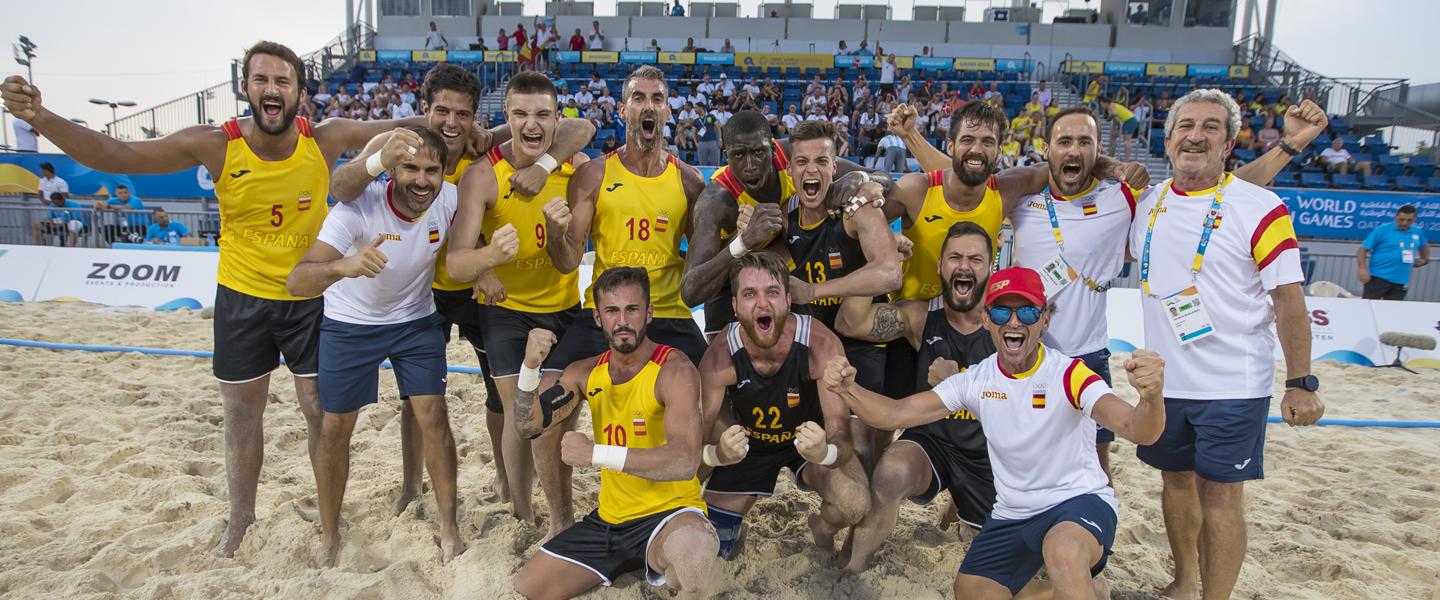 The Danish side were the form team at Qatar 2019 ahead of their quarter-final against Spain yesterday, having won all five of their matches 2-0, not dropping a period, including a win against world champions Brazil, while Spain had had an indifferent start to the tournament, easily winning their opening matches against Uruguay and Tunisia 2-0 but then losing their next three, against Hungary, Croatia and Qatar, winning just one period.
But the form book went out of the window as Spain won 2-0 and IHF.info spoke with right win Domingo Jesus Luis Mosquera and defender Elhji Toure Jabby after they had finished their wild celebrations on the sidelines with their place in the final four sealed.
IHF.info: You managed to upset the form at Qatar 2019 as Denmark had a perfect record with five wins out of five and all 10 periods won, while you had lost three games. What happened?
Luis Mosquera: Denmark are a very good team, they are EURO champions and we went into the match knowing we had to give it our all, but we had a very hard and difficult group [to prepare us] with tough games against Croatia, Hungary and the hosts Qatar.
Toure Jabby: We lost to them at the EHF EURO earlier this year, when they beat us 2-0 and we didn't play well. Because of this I tried to focus to try and win this game because last time I played I made too many mistakes. I tried to change my mentality to not do the same things in this match which I did at the EURO, so I tried it, we fixed it, it's went right, and we won. 
IHF.info: Domingo, you played for Spain at the 2018 Youth Olympic Games in Buenos Aires, can you believe the past 12 months' experience?
Luis Mosquera: Yes, Buenos Aires was a very important experience for me and one year later I am here in Qatar, it is incredible. It's my first senior championship and it's an experience for me, it's the biggest one of my life.
IHF.info: What can we expect from Spain now?
Toure Jabby: Win, win, win and then we have the final. We're going to give it our best to win in the semi-finals and hopefully we will and get to the final.