15 Oct. 2019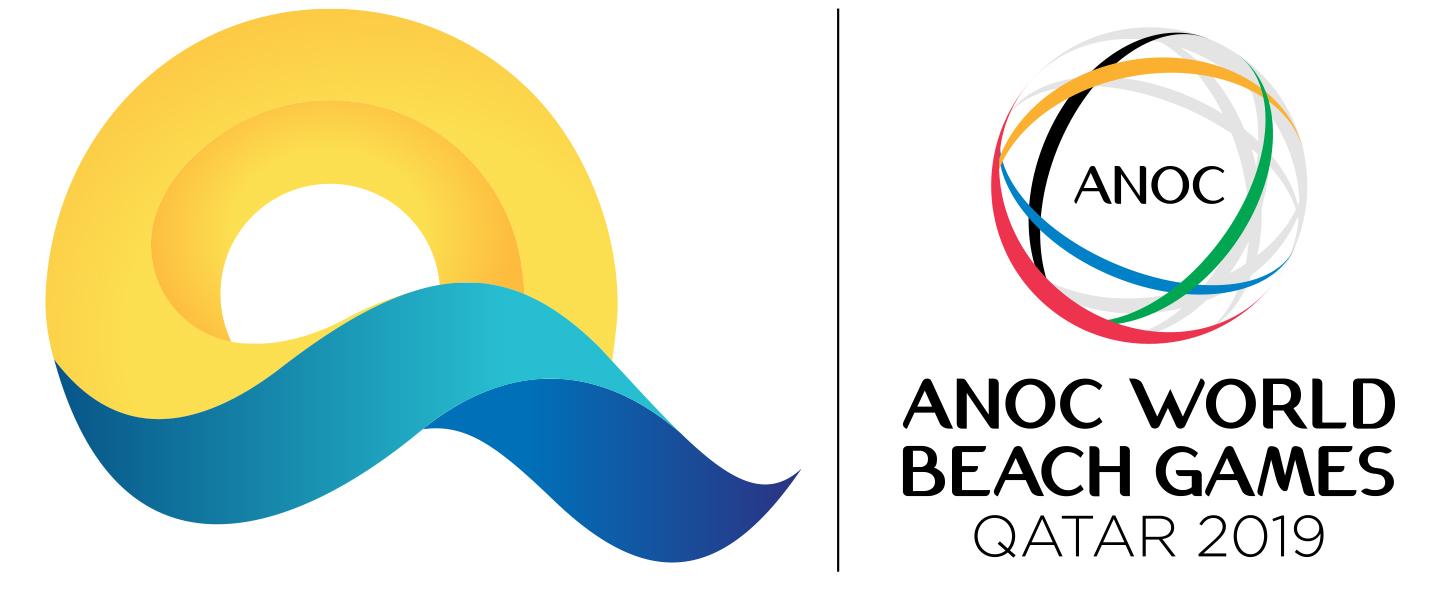 The final four teams left in both the men's and women's beach handball competitions at the ANOC World Beach Games – Qatar 2019 play their respective semi-finals today with the winners guaranteeing a medal and the losers having one last chance to get something heavy around their necks tomorrow.
The remaining games see the first round of matches of the disappointed nations in the Placement 5-8, while no-one will want to finish last in the Placement Match 11/12.
Semi-Final: Brazil vs Denmark (1740hrs)
World championship bronze medallists Brazil take on the European champions Denmark in the opening semi-final at the Al Gharafa Beach Handball Arena with both teams having very different records so far on the Doha sand. 
Brazil have, quite literally, been perfect in their pursuit of yet another global title, winning all six games 2-0 – including a win over Denmark in the preliminary group and it is no surprise that Denmark coach Morten Frandsen Holmen is playing down his chances in the match.
"Brazil are a very, very good team," he told IHF.info after the victory against Spain yesterday. "But it's a semi-final and anything can happen. We will play for chances and take them where we can, but Brazil are favourites to win the whole tournament."
His defender Camilla Fangel knows the test but is full optimism with her and her team feeling good going into the all-or-nothing clash. "It's just our year this year," she said to IHF.info. "We have all the small details on our side and it's just fantastic to be in a semi-final again."
But will they be able to get any further? Standing in their way is Marcio Magliano's superb Brazil side, showing that the spiritual home of beach handball is still the number one country in the world practising the sport, but like any elite coach, he is still not happy, despite having the only perfect record left out of all 24 teams in both the men's and women's competitions.

"I am very happy with our defence," he said after the win against Poland, "but in the first set we lost a lot of shots so we're going to talk about that and how can we improve their launching skills."

Brazil also beat Denmark 2-0 at the 2018 IHF Women's World Championship in Kazan, Russia on their way to that bronze medal, while Denmark finished in fifth eventually.

Semi-Final: Vietnam vs Hungary (1920hrs)

Vietnam remain the sole surprise package left in either the men's or women's beach handball competitions at Qatar 2019, making it all the way to the last four after beating Argentina in their quarter-final via a shoot-out.

They will face a Hungarian side who will be riding high after beating world champions Greece and who got back to full strength in that quarter-final with both Renata Csiki and Fruzsina Kretz returning from injury.

"Vietnam are a really special team," said Hungary coach Botond Bako after his side beat Greece. "They play really well and it's difficult for everyone to play against them. We will see. It's a different style, totally different. We need to see the videos and need to put in our best performance," while his defender Emese Toth echoed his thoughts about studying ahead of the game.

"Teams from Europe are familiar, but those who are not in Europe always have a different style so we will see them and study," she said.

Hungary have lost more games than Vietnam at Qatar 2019 so far – three in total (vs Denmark, Brazil and Argentina), but they will have extra motivation to win after their men were knocked out yesterday.

The Asian runners-up have lost just twice so far, against the past two world champions – Greece and Spain – and were tested against Argentina in a shoot-out but stood strong, with the clear team spirit showing at the end when two of the team sprinted to the sidelines to pick up injured pivot Anh Phan Van, who will miss the rest of the tournament, to be part of their photo.

"We wanted to bring her on court for the celebration photo because that is team sports," said Vietnam's centre back Huong Nguyen Dang Thi to IHF.info. "There is a team spirit around our team, and we are very happy to see her in the arena and have her with us."

Hungary are also missing a key player with Fanni Friebesz picking up a competition-ending just before the team travelled to Qatar, but the players have bought her playing kit to Doha, posing with it after every game.

Australia and Tunisia to get first win, world champions take on Youth Olympic Games gold medallists

The placement games sees two former world champions taking part with 2016 winners Spain taking on Poland and title-holders Greece playing Argentina, who have four gold medal winners from the Youth Olympic Games playing for them.

The battle to avoid last place features the winless Australians and Tunisians with one of them guaranteed to get off the mark today.
Match Schedule: Tuesday 15 October 
(All times local)
Women's Competition

Semi-Finals
1740    Brazil vs Denmark
1920    Vietnam vs Hungary
Placement Round 5-8
1650    Poland vs Spain
1650    Argentina vs Greece
Placement Match 11/12
1600    Australia vs Tunisia