15 Oct. 2019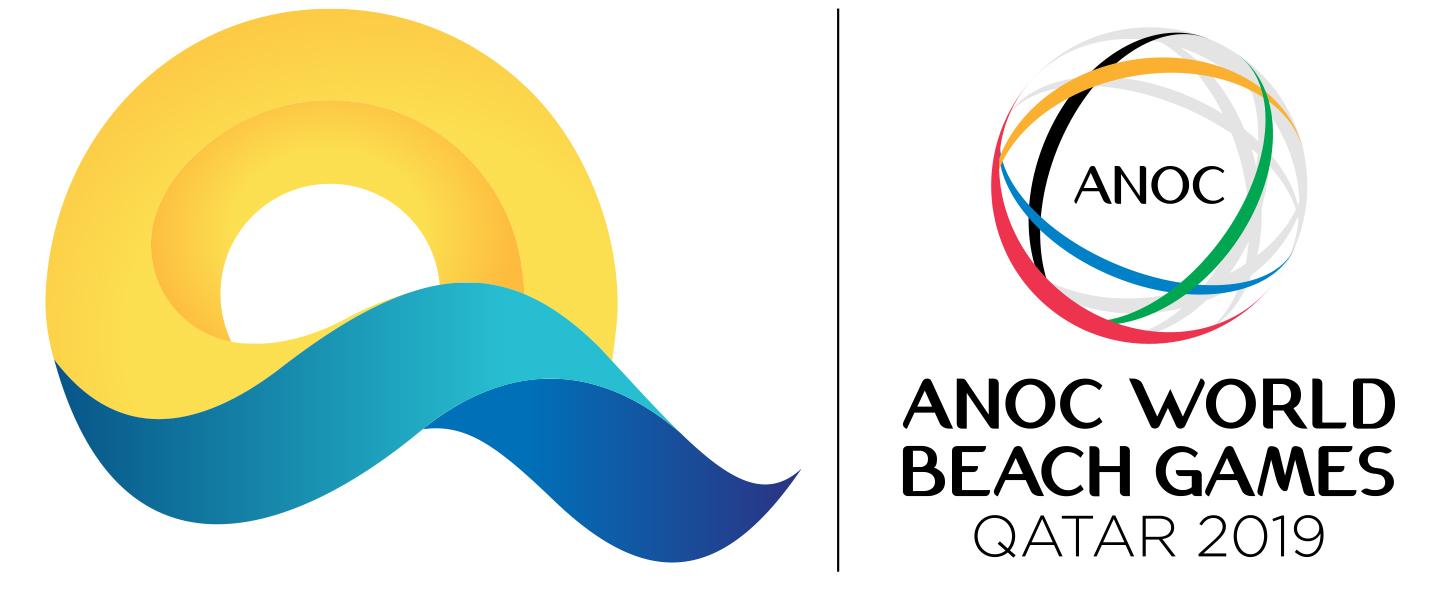 The final four teams left in both the men's and women's beach handball competitions at the ANOC World Beach Games – Qatar 2019 play their respective semi-finals today with the winners guaranteeing a medal and the losers having one last chance to get something heavy around their necks tomorrow.
The remaining games see the first round of matches of the disappointed nations in the Placement 5-8, while no-one will want to finish last in the Placement Match 11/12.
Semi-Final: Spain vs Sweden (1830hrs)
Spain take on Sweden in the first semi-final of the day with the teams separated by a number of spots in the global rankings with Spain currently in fifth and Sweden in joint 16th, judging on their previous tournament finishes.
Despite this ranking the two were very closely matched in their last outing together, at the 2019 EHF Men's European Championship in Poland last July. The 9/10 placement match eventually went to a shoot-out, won 4:2 by the Spanish. 
At Qatar 2019, Spain saved their solitary European victory for when it mattered – their 2-0 win over the previously flawless Denmark in the quarter-finals. Spain had previously lost against Hungary and Croatia in their group matches, finishing behind them in the group, but now, alongside Qatar, the only remaining team from that stage.
Sweden on the other hand only lost to the European champions and World champions – Denmark and Brazil, while their quarter-final shoot-out win over Hungary was impressive for the goalkeeping performance from Swedish shot-stopper Johan August Elmberg who is not underestimating the Spanish task his side faces.
"First of all the (Spanish) result was a great surprise as Denmark have been outstanding since they won the European championship this summer," he said to IHF.info. "We watched the game on TV and Spain played very clinical; they played a perfect game.
"They are a good team and have been good for many years, so we are prepared for a tough game."
For Spain, their defender Elhji Toure Jabby, who at 2,06m is the tallest player at Qatar 2019, there is only one thing on his mind. "Win, win, win and then we have the final," he told IHF.info.
"We're going to give it our best to win in the semi-finals and hopefully we will, and get to the final."
Semi-Final: Brazil vs Qatar (2010hrs)
Last year in Kazan, Russia, Brazil defeated Qatar 2-0 in the main round of the 2018 IHF Men's Beach Handball World Championship on their way to the global title, while Qatar headed in the other direction, finishing in ninth place overall. 
But a year is a long time in sport and with six wins in a row on home sand, Qatar look like the real deal, while Brazil needed a shoot-out win against Croatia to progress through their quarter-final against Croatia.
The South Americans even lost in the preliminary round 2-0 to Denmark, but with a galaxy of stars leading their way, including Gil Pires and the Kazan 2018 MVP Bruno de Oliveira, Brazil tend to warm up as competitions progress.
Qatar can also rely on the support of a packed arena as they sense they might be able to deliver on one of the biggest stages there is.
"We need a big concentration as they are the current and five-time world champions but also we are Asian champions for five successive times," said Qatar specialist Mohamed Hassan to IHF.info. "This competition is not getting any easier and it will be hard, but it's not the first time we have played them.
"I have never felt better than this," he added. "This is a promising team who have played in 45-degree conditions in the morning and 70-80% humidity in the evening so they deserve this chance for a medal – it is what we have been waiting for."
For de Oliveira, he is in full praise of goalkeeper Cristiano Seben Rossa, who performed out of his skin against Croatia to set up the semi-final, but knows nothing is guaranteed in beach handball.
"Rossa is a big, big guy and very, very fast and strong," he said about the Brazilian goalkeeper. "He has fast hands to go up and down and when he sees the block it is a very powerful tool and helps us a lot, this is beach handball.
"Croatia beat Denmark, we beat Croatia and Denmark beat us, but lost against Spain. Beach handball is beautiful because of this – you never know who will win and that is the best thing."

Going into the tournament, Brazil were ranked the number one team in the world, with Qatar ranked in third place.

Oman hope for their first win, European champions look towards fifth spot
Four other games take place on the penultimate day of men's competition at Qatar 2019 with a shocked Denmark looking to recover their composure quickly in their 5-8 placement match against Hungary, while Croatia take on Australia in their equivalent match.
United States of America play Oman in the battle of the teams to avoid bottom spot as the Asian runners-up look for their first win at the World Beach Games.

Match Schedule: Tuesday 15 October 
(All times local)

Men's Competition

Semi-Finals
1830    Spain vs Sweden
2010    Brazil vs Qatar
Placement Round 5-8
1600    Denmark vs Hungary
1650    Croatia vs Australia
Placement Match 11/12
1600    United States of America vs Oman