14 Oct. 2019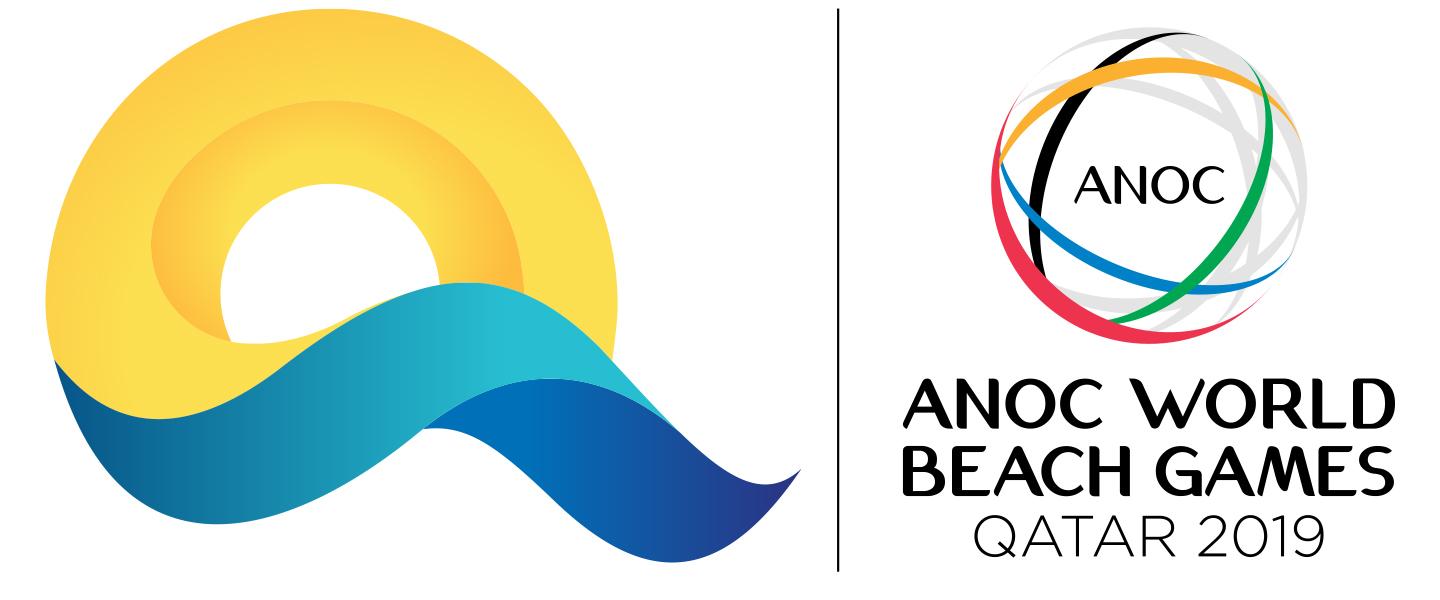 The match action in Doha keeps getting hotter and hotter at the ANOC World Beach Games – Qatar 2019 with the start of the knockout round today, Monday 14 October.
Both the men's and women's competitions enter the quarter-finals stage with eight teams in each just two steps away from a guaranteed medal.
In the women's competition 2018 world championship bronze medallists Brazil open up the last eight matches with a clash against Poland, followed by Argentina against Vietnam, Denmark against Spain and Hungary playing Greece.
Today is also the opportunity for the fifth and sixth-placed teams in the preliminary groups to fight for some wins as the Placement Round 9-12 gets underway too.
Featured Match: Argentina vs Vietnam – Quarter-Final (1640hrs)
This clash features two teams really making a name for themselves in the women's beach handball world scene.
Argentina's assistant coach along with four players were all part of their gold medal-winning 2018 Youth Olympic Games team in Buenos Aires, and with four wins from their preliminary group campaign, including against Hungary and the strong European champions Denmark their potential is being shown on court already.
One player who is the best example of this young generation of potential new beach handball stars is pivot Giselle Bonomi who won bronze with Argentina at the 2017 IHF Women's U17 Beach Handball World Championship in Mauritius, gold in Buenos Aires and is a key part of the team in Qatar.
"I think that we have a great team as Argentina has been training so long in this sport, so we have a lot of experience," she told IHF.info. "I am grateful that I can play and share the experience of the players already in this team and I can I can share my experience with them too. I am really happy with all the results we've got which I really think that we deserve.
Despite her young age, the 18-year-old Bonomi feels perfectly settled in the team with the older players helping her integrate.
"They are always there as a friend and as a mate and it's very important for us to be together because inside the field we can show the unity of the team and things can work in that way," she added. 
"It took me long to realise the result we've got at the Youth Olympic Games and I'm really happy. Beach handball in Argentina has grown a lot because of the Games and I still can't believe we made that result.
"It's very exciting to be part of the World Beach Games," she added. "We really like learning about new cultures, and I feel very comfortable inside that and it's very nice to meet Europeans, Asians as well as seeing things we don't see every day in Argentina."
Their opponents Vietnam picked up three wins in their preliminary group in Qatar, only losing to the past two world champions – Greece (2018) and Spain (2016) – and beating their continental champions China, easily.
Poland hope to cause an upset, European champions take on 2016 world champions
The remaining quarter-finals feature a medal-laden spread of teams with 2018 world championship bronze medallists Brazil playing Poland. Brazil have a perfect record going into the game having won all five of their matches 2-0, while Poland qualified yesterday morning after a victory over China.
European champions Denmark take on the fifth-placed continental side Spain, who were 2016 world champions, while current world champions Greece take on European silver medallists Hungary, who are missing two influential players due to injury.
In the Placement Round 9-12, the USA play Australia and Tunisia play China with Australia and Tunisia looking for their first wins.
Match Schedule: Women's Competition - Monday 14 October 2019
(All times local)
Quarter-Finals
1500    Brazil vs Poland
1640    Argentina vs Vietnam
1820    Denmark vs Spain
2000    Hungary vs Greece
Placement Round 9-12
1730    United States of America vs Australia
1910    Tunisia vs China