14 Oct. 2019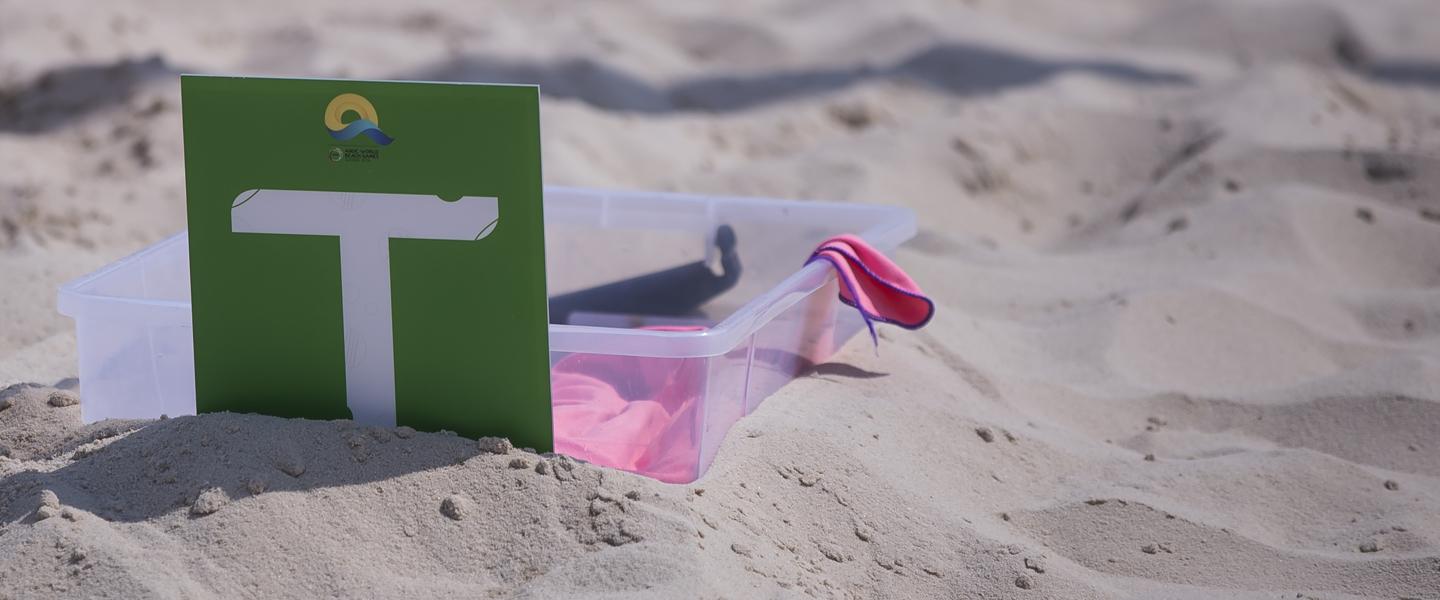 Throughout each matchday at the ANOC World Beach Games – Qatar 2019, IHF.info will bring you quotes from all of those involved in the men's and women's beach handball competitions.

Brazil's defender Gabriela Nicacio Messias after her blocking helped her side qualify through to the semi-finals after a win against Poland:
"I am very happy, but we know it's only one step and we have a long way to go to the final. Blocking is all about timing and reading the opponent. We are always prepared to play against any team, and we always try to do our best."
Brazil coach Marcio Magliano on the victory:
"I am very happy with our defence; we changed four players and made everything right. Our block really worked today and that was one of our strategies. I am very happy because we have been practising this for a very long time.
"In the first set we lost a lot of shots so we're going to talk about that and how can we improve their launching skills."
Vietnam's centre back Huong Nguyen Dang Thi after her side beat Argentina via a shoot-out to qualify for the semi-finals following a first period where she defended high up court against Argentina's influential specialist Ivana Eliges:
"I am very happy; I cannot explain how I am feeling. All I know is that it was very hard, and I tried my best to defend her. 
"In the second half after we lost to Argentina we tried our best according to the direction of our coach, and that was it - all we could do was try our best and not lose that feeling. 
"We wanted to bring our injured player (Anh Phan Van) on court for the celebration photo because that is team sports. There is a team spirit around our team, and we are very happy to see her in the arena and have her with us."
Hungary coach Botond Bako after his side beat Greece to go through to the semi-finals where they will face Vietnam:
"I am happy, and I think the team is very happy because the team had a problem with two injured players (Renata Csiki, Fruzsina Kretz), but today they played, and I think the team fought well. We believe in each other and we played well.
"We were ready for anything; you know you can't tell before the match what will happen. I think we were strong mentally and we believe in ourselves. Of course, our aim is to win in two sets because in this tournament we haven't been winning shoot-outs, so we tried it and it happened.
"Vietnam are a really special team. They play really well and it's difficult for everyone to play against them. We will see. It's a different style, totally different. We need to see the videos and need to put in our best performance."
Hungary's Emese Toth on the win and facing Vietnam next: 
"We believed we could win as without belief then sport cannot be acceptable. We believed all the time but if it was going to be a shoot-out we believed we would win that.
"Every game, every quarter-final is very tough, always. Greece are a very good team they are the world championship, but we finished second in the EURO.
"Teams from Europe are familiar, but those who are not in Europe always have a different style so we will see them and study."