13 Oct. 2019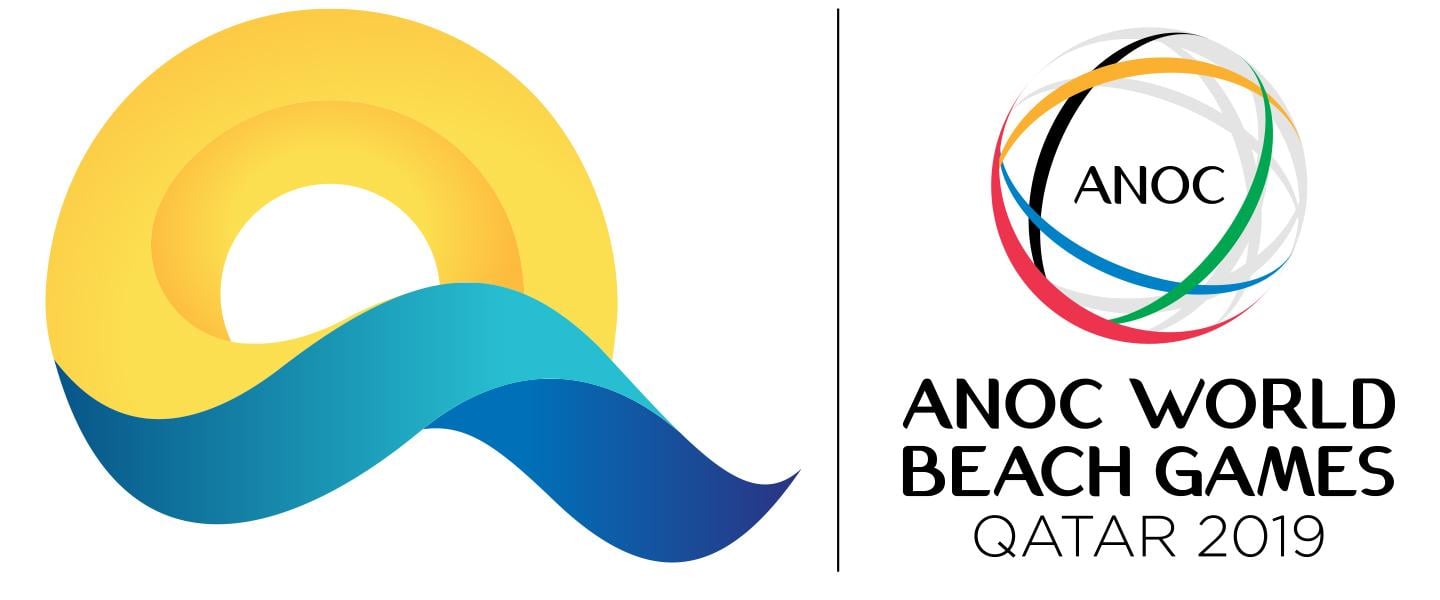 With only the top four in each group progressing through to the quarter-finals, the final matchday of the preliminary round of the men's beach handball competition at the ANOC World Beach Games – Qatar 2019 will provide the final answers as to which teams will play each other in the last eight.
Just six games remain in the morning session, which finishes after the conclusion of the final games which throw-off at 1130hrs (local time) and group A could see the first really big upset of the championship with Hungary on the edge of crashing out, depending on results
Featured Match: Group A – USA vs Australia (0950hrs)
It is a simple sum – whoever wins this one qualifies through to the quarter-finals with fellow group A teams Denmark, Brazil and Sweden. With both teams having got their solitary victory against Oman, it means the Asian side cannot progress.
The USA beat Oman 2-0 (20:15, 16:12) while Australia beat them on a shoot-out last night 2-1 (18:19, 20:14, SO 7:6) so the form at Qatar 2019 tends to favour the North American side, but anything can happen in beach handball and it is all, literally, up for grabs.
For their specialist/goalkeeper Lucas Turecek, who was a key part of that shoot-out win last night, this game was one his team had pinpointed quite some time ago.
"When we were doing our preparation training in Thailand and Vietnam we were preparing for the Oman and USA games and looking to them to push through to the quarter-finals," he told IHF.info.
"The other teams in our group – Brazil, who are very strong and are just on another level, the European champions Denmark and the fourth-placed Sweden it was a privilege to play against them and we used them for preparation for these two final group games. We've just got to deliver tomorrow and then we can really take a big breather and swim in the beautiful big pool [at our hotel]."
Whether Turecek and his Australian teammates will be relaxing by the pool or not later today remains to be seen, but this match up will be full of choppy waters for both teams to navigate today.
Calculators at the ready

The remaining group A games will determine the final ranking with Denmark taking on Oman and Brazil facing Sweden, but it is group B which could provide the real story of the day.
Spain play Qatar, Croatia face Hungary and Uruguay take on Tunisia, all at 1130hrs (local time), with Spain and the hosts playing on the central court and the remaining two matches side by side.
Currently, only Qatar, Croatia and Spain – thanks to their head-to-head record – have qualified through to the last eight with Uruguay and Hungary awaiting their fate. Tunisia are confirmed as not being able to progress.
A number of scenarios are likely for either the Hungarians or Uruguayans to qualify:
If Hungary and Spain lose and Uruguay win, all three teams will be on four points, so the classification goes to a mini-league between them all and in this scenario, the period difference is key. Spain and Hungary are both on +2 difference while Uruguay are only on +1 so they will head out.
If Hungary lose and Spain and Uruguay win, both Uruguay and Hungary will be on four points each, but Uruguay qualify thanks to their head-to-head record after they shocked the Hungarians last night in the shoot-out.
If Uruguay lose then Hungary will qualify in their place no matter what their results. If Spain lose and Hungary and Uruguay win, then Spain and Uruguay will be on four points each, but Spain take the qualification spot thanks to their victory over Uruguay earlier on in the competition.
Follow the ANOC World Beach Games – Qatar 2019 HERE.
Match Schedule: Men's Competition – Sunday 13 October 2019
Morning Session
Group A
0950    BRA vs SWE
0950    DEN vs OMA
0950    USA vs AUS
Group B
1130    ESP vs QAT
1130    CRO vs HUN
1130    URU vs TUN