15 Mar. 2021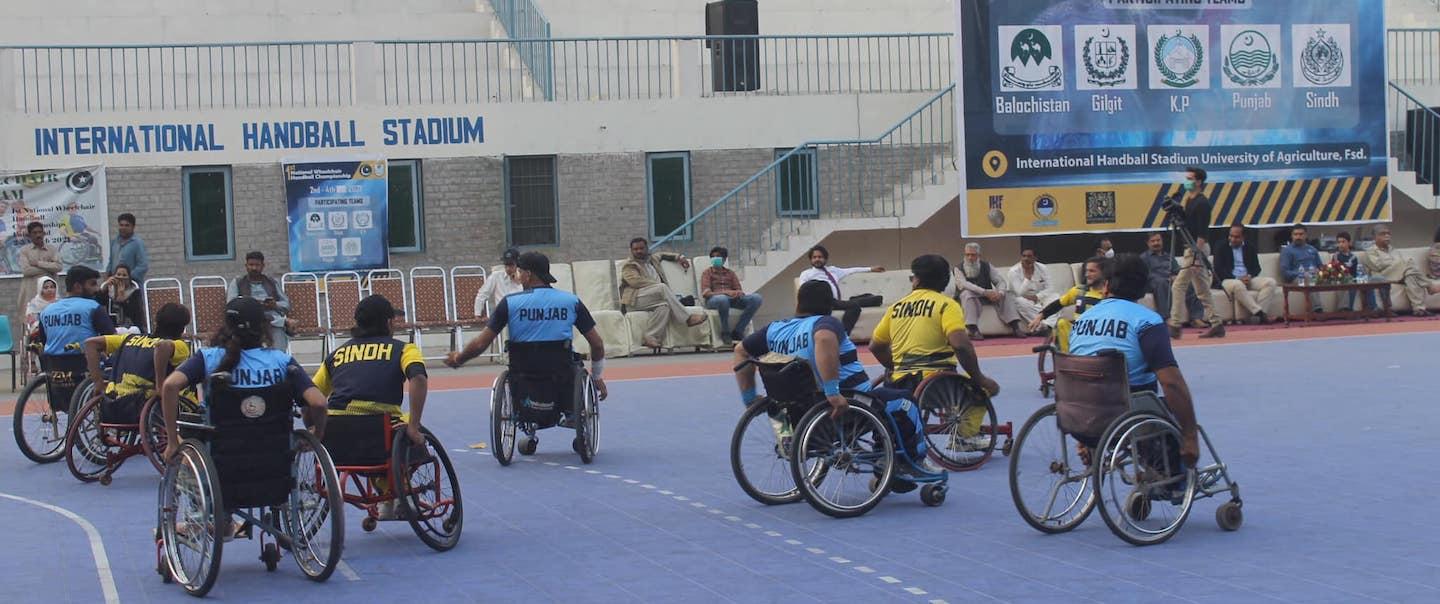 The debut edition of the Pakistan Handball Federation (PHF) Men's National Wheelchair Handball Championship concluded in Faisalabad last week with Punjab claiming the first-ever title.
Organised in collaboration with the Punjab Handball Association and the University of Agriculture in Faisalabad, the event was held outside over three days (2 to 4 March) at the university handball stadium and featured five representative teams – the four provinces of the South Asian nation: Balochistan, Punjab, Sindh and Khyber Pakhtunkhwa, plus the region of Gilgit Baltistan.
The championship was opened by Professor Dr Asif Tanvir, Vice Chancellor of the University, and saw 10 games played across three match days in total and streamed live.
It was Punjab who emerged victorious in the league format, winning all four of their games to end in top spot with eight points, followed by Khyber Pakhtunkhwa in second and Sindh in third.

The event concluded with a closing ceremony which featured a number of special guests and VIPs, including Syed Muhammad Abid Qadri (Vice President, Pakistan Olympic Association/Patron in Chief, PHF), Muhammad Hanif (Treasurer, PHF/Vice President, South Asian Handball Federation), Amna Tanwir (Vice President, PHF/President Pakistan Women's Handball Association) and Muhammad Shafiq (President, PHF/Secretary General, Asian Handball Federation) amongst others.
Final Ranking
1. Punjab – 8 points
2. Khyber Pakhtunkhwa – 6
3. Sindh – 4
4. Balochistan – 2
5. Gilgit Baltistan – 0 
For more information on the PHF, visit the PHF Facebook page.