30 Oct. 2020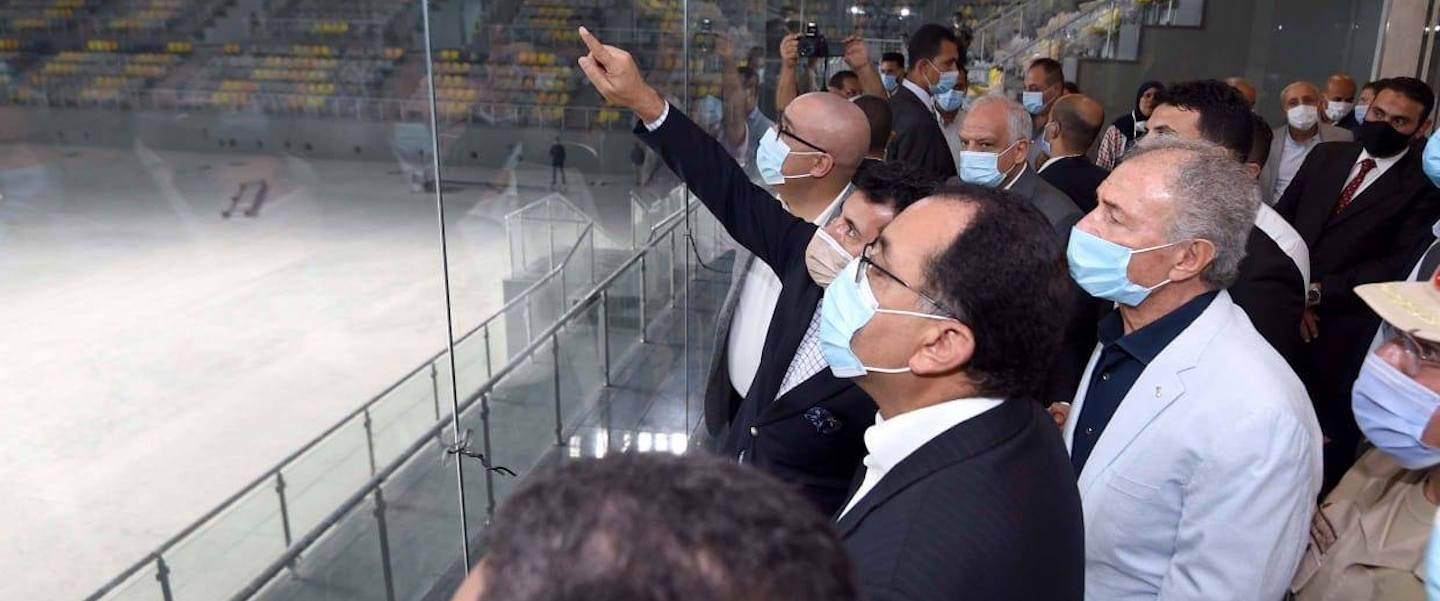 From 13 to 31 January, the 2021 IHF Men's World Championship will take place in Egypt, across four venues, one of which is the 6th of October Sports Hall in Giza.
The 5,200-capacity hall is being built especially for the championship and is now approaching its final stages of construction. 
Earlier this week, IHF President Dr Hassan Moustafa joined Egyptian Prime Minister Dr Mostafa Madbouly along with Dr Ashraf Sobhy – Egyptian Minister of Youth and Sports, Dr Assem El-Gazzar – Egyptian Housing and Urban Communities Minister, Hesham Nasr – Egyptian Handball Federation President and other dignitaries on a tour of the soon-to-be-completed hall, under strict COVID-19 guidelines.
The tour took them to all key parts of the hall, including the playing area, spectator and VIP seating, warm-up courts, changing rooms and much more. The group were informed of all the work currently underway, which currently sees the hall at a 95% completion rate with Prime Minister Madbouly commenting that Egypt is currently experiencing a major sporting boom in terms of achievements, numbers, tournaments and sporting infrastructure.
The Egypt 2021 website describes 6th of October City, in which the hall is situated in the heart of, as 'one of Cairo's lovely suburbs that have blossomed in the desert in recent years with the city full of all the amenities needed to give teams and fans an amazing experience'. The city is part of the historic Giza Governorate, home to the famed Great Pyramids of Giza and is just 36 km (22 miles) away from downtown Cairo.
The 6th of October Sports Hall will be the venue for 30 games at Egypt 2021. It will host all Group A (Germany, Hungary, Uruguay, Cape Verde) and Group E (Norway, Austria, France, NACHC Qualifier) preliminary round matches (12 in total) from 14 to 19 January.
After the preliminary round has concluded, the hall will host Main Round and President's Cup matches from 20 to 25 January. After a rest day on Tuesday 26 January, the hall welcomes two further President's Cup games and one quarter-final on Wednesday 27 January to wrap up its hosting of Egypt 2021.
For further information on Egypt 2021 visit the IHF mini-site or the official event website.
PHOTO: @EgyptianCabinet Facebook page