07 Aug. 2023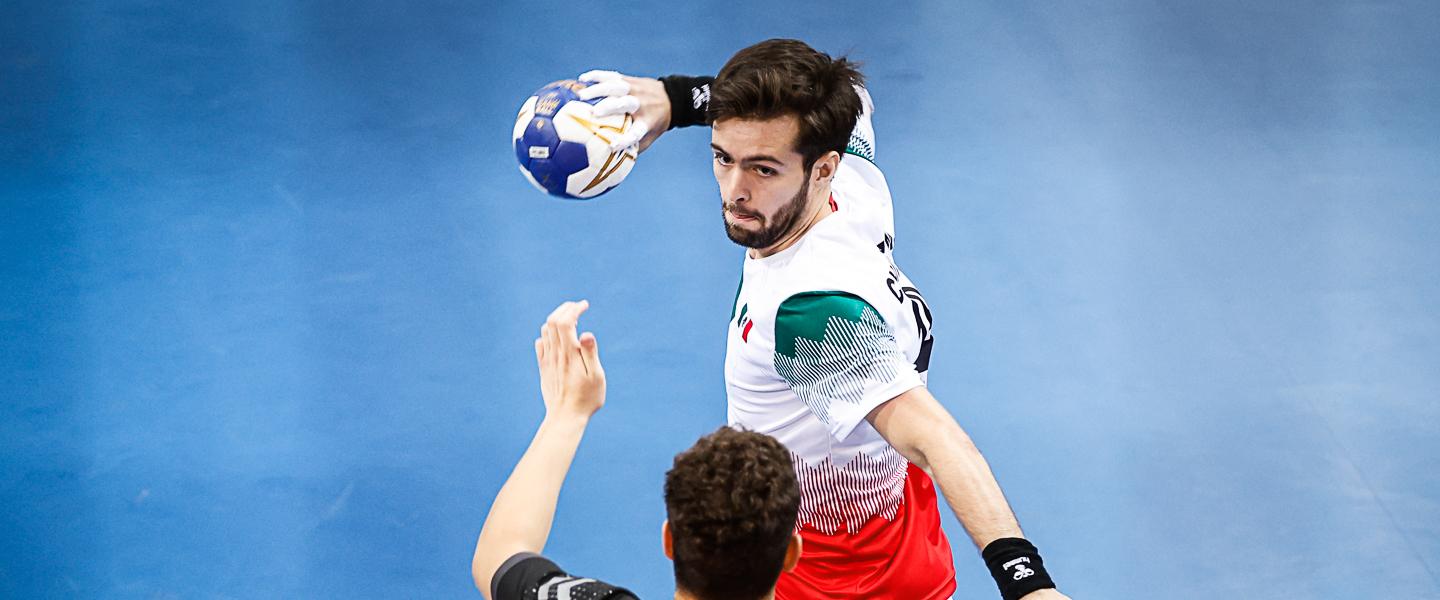 At the consolation tournament, the group stage is coming to an end. On Tuesday, the last eight matches will determine each team's fate – the group winners will proceed to the Placement Matches 17-20, the runners-up will go to the Placement Matches 21-24, the teams finishing third will compete for the places between 25 and 28, and the last-placed sides will move to the Placement Matches 29-32. 
In some groups, direct rivals for the top position will meet, and the matches Montenegro vs Chile and Argentina vs Sweden in Group IV should be exciting. The day schedule also features two continental derbies, as Algeria meet Morocco in Group I, and Japan face Republic of Korea in Group II. 
Group I
13:30 CEST Rwanda vs New Zealand
Monday was a happy day for Rwanda, who claimed their opening win at the competition, 33:32 against fellow African side Morocco. Just like at the CAHB African Men's Youth Championship last year, the game was extremely hard, and once again, Rwanda won by one goal, as Akayezu Andre scored the winner with 15 seconds left.
This victory should boost Rwanda's confidence ahead of their last group match against New Zealand, in which the Africans are seen as favourites. After all, their next rivals have so far failed to find their game, which resulted in four consecutive defeats.
Poor attacking performance is New Zealand's biggest problem, as the team from Oceania scored just 35 goals at the group stage and added 14 in their opening match of the President's Cup against Algeria, which they lost 14:39. So unless New Zealand finally show some firepower against Rwanda, they will move to the Placement Matches 29-32. 
15:30 CEST Algeria vs Morocco
Algeria lead Group I with four points, which means that even a draw in an African derby will see them through to the Placement Matches 17-20. But if Morocco, who have two points, win on Tuesday, they will also have a chance to top the group.
If Morocco win and Rwanda fail to beat New Zealand, the Moroccans will likely finish first in the group. And if both Morocco and Rwanda claim victories, three teams will be level on points, and their head-to-head encounters will play a key role. In this case, Morocco should win by at least four goals to leapfrog their rivals. 
Last year, both teams participated in the 2022 CAHF African Men's Youth Championship, where Morocco finished third and Algeria fifth. However, their paths did not cross then - but now they will meet, and for the Moroccans, it will be the second all-African duel in two days. 
Group II
13:30 Japan vs Republic of Korea
Another continental clash on Monday will take place in Group II, where Japan will face the Republic of Korea. These teams know each other quite well, as last year, they met in the semi-final of the 2022 Asian Men's Youth Championship – and Korea won 23:21 on their way to the title.
Both sides are looking for consolation in the President's Cup, and Japan have done better. Actually, both Japan and Korea lost all their matches at the group stage, but the Japanese opened the second phase of the event with a win against yet another Asian team, Bahrain (30:22).
With two points, Japan are ranked second in the group, and now a lot will depend on their match with Korea. In turn, the Koreans are still winless, as they lost their fourth consecutive game on Monday, 23:38 against Iceland. However, they have a chance to climb higher — but they need to defeat their continental rivals. 
Iceland were quite frustrated to miss out on a main round berth, but as the Europeans still have a chance to fight for the President's Cup, they are determined to take the most of their remaining matches. 
Following a 15-goal win against the Republic of Korea, the Icelanders lead Group II with four points, so even a draw against Bahrain will secure their participation in the Placement Matches 17-20, now their primary goal. 
The match on Monday proved that Iceland could rely on good goalkeeping, as Isak Steinsson stopped 16 balls for a 50% save efficiency. Besides, the team have enough depth in their roster, and as many as 14 of their players scored at least once against Korea.
Iceland will be favoured to win against Bahrain, but the Asian side should not be underestimated, despite their 12-goal defeat against Japan. After all, Bahrain have already shown that they can perform decent at this World Championship, and while they are now third-placed in Group II with two points, the Asians harbour hopes to climb up.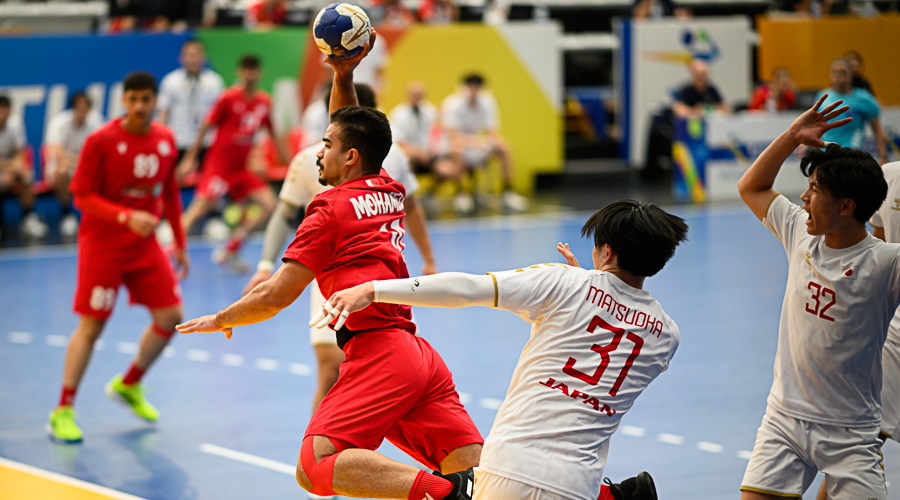 Group III
13:30 CEST Mexico vs Georgia
Both sides hoped to do better at Croatia 2023, but so far, they have nothing to boast. Both Mexico and Georgia have lost all four games at the competition, yet now at least one of them will end that unlucky run.
The winner of the game will finish third in Group III and proceed to the Placement Matches 25-28. In turn, the losing side must go to the Placement Matches 29-32.
Mexico have already shown some signs of quality, as they fought extremely hard in their encounter against Montenegro but ultimately were defeated by the third European side already at this World Championship after Denmark and Austria. But judging by their performance on Monday, the Central Americans have a chance to succeed against the Georgians. 
Georgia, who faced Chile on Monday, again strongly relied on Sandro Darsania, who found the net nine times and is now the fourth-best scorer of the competition with 27 goals. However, one player is not enough for success, and the Georgians need to improve their teamwork. 
15:30 CEST Chile vs Montenegro
While Chile struggled in their first two matches at the world championship against Denmark and Austria, they improved later on. The South Americans have four points following two wins against Mexico and Georgia, so they are still in the fight for the President's Cup.
Their win against Georgia on Monday was not taken for granted before the game. Still, the Chileans dominated throughout 60 minutes, boasting a solid defence in the first half and scoring 20 goals after the break, so their 34:25 win looked quite logical.
On the same day, Montenegro struggled a lot in their game against Mexico, as they were down by three goals at half-time (12:15). However, some saves by Lazar Sredanovic, and an improved shot efficiency after the restart helped the Europeans to snatch a hard-fought victory. 
So similar to Chile, Montenegro also have four points and stay in contention for the President's Cup, which should make their direct duel even more exciting.
Group IV
13:00 CEST United States of America vs Burundi
Both teams have been struggling throughout the World Championship, and they have yet to earn points in any of their previous matches. But ahead of their mutual encounter, the USA and Burundi believe it is their turn to celebrate.
The USA had big problems in attack during the group stage, where they scored only 50 goals in three matches. Little changed in their opening match of the consolation tournament on Monday, when the North Americans netted just 17 times against Sweden and suffered a 17:50 defeat.
Burundi have also struggled a lot in attack, but their defensive woes are even bigger. The Africans became the first team at the tournament to concede 200 goals - 161 at the group stage plus 39 against Argentina on Monday, losing 25:39.
However, Burundi fought hard for much of this game and were down by just two goals at the break (14:16), which gives them a certain optimism ahead of the encounter against the USA. 
15:00 CEST Argentina vs Sweden
Only these two teams had to proceed to the President's Cup despite claiming three points in the group phase. Besides, both had a positive goal difference at that stage, so it was hardly surprising that they opened the consolation tournament with big wins. 
Argentina struggled in the first half against Burundi. Still, they improved after the break, as 12 goals by Nicolas Rodriguez and just as many saves by Lautaro Rodriguez powered them to a clear 14-goal win.
Sweden were even more dominant, cruising to a 50:17 victory against the USA. Goalkeepers Arvid Noren and Emil Holmberg Schatzl had done quite well in the previous encounters, but now their colleague Arvid Skoog shone in goal, boasting 19 saves for a 53-save rate.
The Scandinavians, who are determined to win the President's Cup, will probably be the favourites on Tuesday. Now the rivals are level on four points, but even a draw will see Sweden through to the Placement Matches 17-20, while Argentina only need a win. 
Photos: Croatia 2023/Kolektiff images