22 Jan. 2023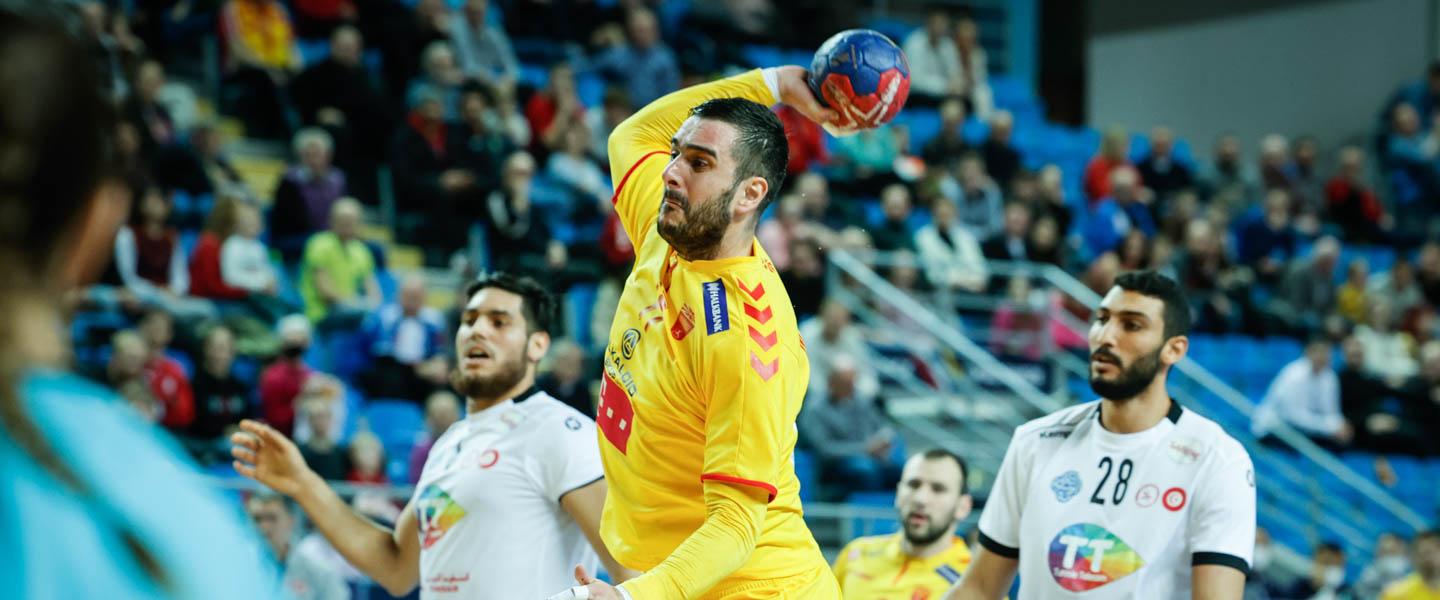 The winner of Group II has already been determined, as Tunisia, who have four points after two matches, are certain to fight for the President's Cup with Chile in the 25/26 Placement Match. Their Monday rivals Algeria, in turn, have zero points and will finish last-placed in the group.
North Macedonia and Morocco are level on two points, so both sides have something to fight for as the winner of their encounter will finish second and proceed to the 27/28 Placement Match. 
15:30 CET Tunisia vs Algeria
In the group dominated by three North African sides, two continental (and at the same time regional) derbies have already been played, and now the third one is coming up. 
Tunisia might have felt unlucky after the group stage, as they fought hard but ultimately missed out on a main round berth. However, the team coached by Patrick Cazal have shown their quality at the President's Cup as five-goal victories against Morocco (30:25) and North Macedonia (33:28) secured their top position in Group II.
Even if Tunisia lose against Algeria, the winner of the clash between North Macedonia and Morocco will not leapfrog them, as Cazal's team won the direct duels against both these sides.
For the same reason, Algeria have no chance of climbing up from their fourth place even with a win against Tunisia, as even if they obtain two points, they will be behind either North Macedonia or Morocco in head-to-head encounters.
Algeria were frustrated after their Saturday's match with Morocco as they led by two goals two minutes from full-time but ultimately suffered their fifth straight loss at the championship.
The last competitive match between Algeria and Tunisia was at the 2020 CAHF African Men's Championship, where Tunisia won 26:22 in the group stage. Now they are favoured to win again, yet Algeria will also try hard to bounce back and end their negative run. 
18:00 CET North Macedonia vs Morocco
North Macedonia, the only European team at the President's Cup, were determined to win the consolation trophy, but now they have no more chance for it.
After a commanding 40:25 victory against Algeria in their opening Group II match, they were seen as favourites against Tunisia. Still, something went wrong and Kiril Lazarov's team lost by five goals.
Filip Kuzmanovski and Dejan Manaskov combined for 15 goals in that encounter, but their impact was not enough as the North Macedonians suffered their fourth defeat at Poland/Sweden 2023.
Now their goal is to beat Morocco since a win will allow them to finish second in Group II and proceed to the 27/28 Placement Match. Actually, even a draw will be enough for the Europeans, as they have a +10 goal difference compared to Morocco's -4.
However, the "Atlas Lions" are also determined to take a victory on Monday and finish second in the group. Their morale has certainly been boosted after a 28:27 win against Algeria – their first at the competition – as left back Yassine Belhou scored the winner in the last second of the match.
So while North Macedonia are probably seen as the favourites, Morocco have shown that they have character and their clash on Monday promises to be exciting.