23 Jan. 2021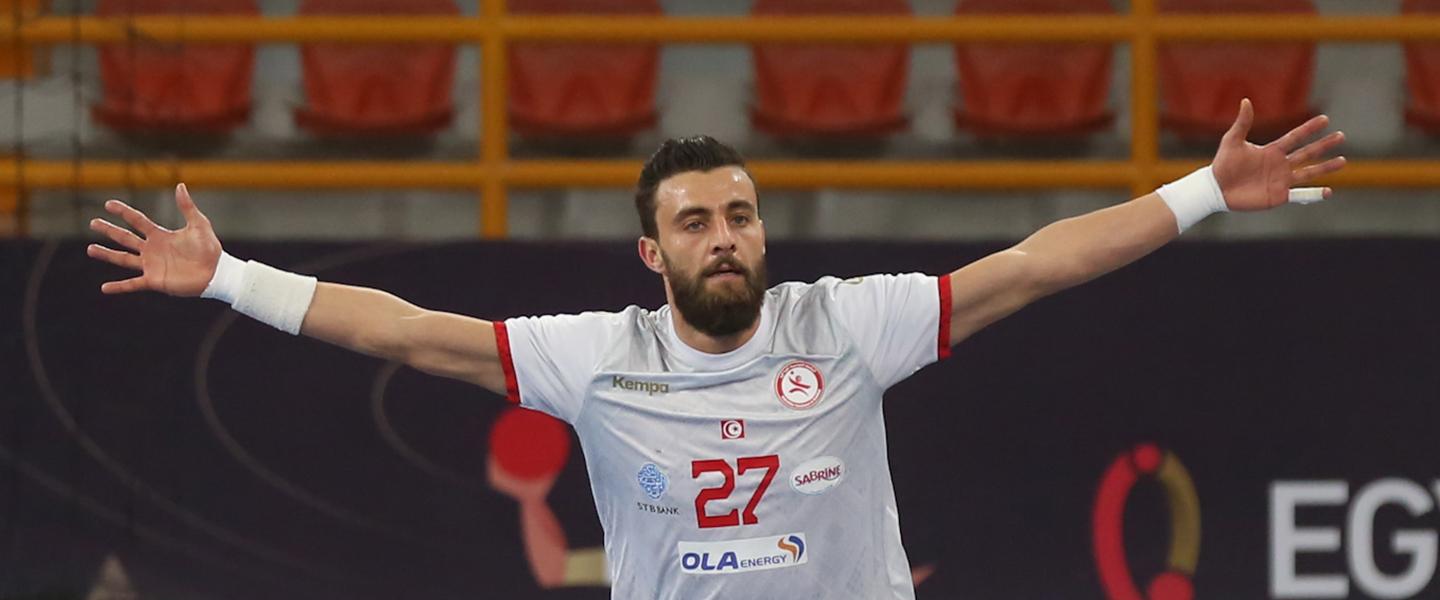 After making handball history for their country on Thursday, DR Congo face their second continental clash in as many match days, taking on the traditionally-strong North African nation Tunisia as they aim for the highest ranking they can get, targeting the 25/26th placement match – the final of the President's Cup.
Tunisia vs DR Congo 19:00 CAT
The last time these two teams met in a senior championship on African soil was at the 2018 Men's African Championship in Gabon.
As one of the traditional powerhouses of African handball, Tunisia took the honours in their quarter-final 38:21 (21:12) and they would go on to seal the continental title, defeating Egypt in the final.
Fast-forward since then and it is now Egypt who are the best in the continent after Tunisia lost on home soil in the continental championship last year, and with a number of new, key additions to their squad, plus that historic victory against Angola – who finished with bronze in 2018 – this clash represents another chance for DR Congo to assess their progress made.
Tunisia have had the better results of the two so far at Egypt 2021, losing by just two (28:30) against the impressive Poland side in a match where they were level at the break 17:17. 
Their 32:32 draw with Brazil was heart-breaking as they conceded with just six seconds left to let the win slip, all after being ahead by four at the break (20:16). This result would ultimately mean that the South Americans, and not them, would proceed to the main round.
The only negative part of an historic evening for DR Congo earlier this week came when their influential captain Aurélien Tchitombi was stretchered off court missing the momentous occasion and ending up in hospital. Tchitombi currently sits third in the top assists charts on 24, just six behind Sander Sagosen who has played one more game.
"He got injured fighting for this team," said goalkeeper Berlin Tietchop, while Gauthier Mvumbi added; "we heard the injury was quite severe. Now, we just want to be next to him and help him recover."
Mohamed Amine Darmoul is the top scorer for Tunisia – with 23 strikes – with Johan Kawola sitting just behind on 22 as DR Congo's top scorer.
Photo: Egypt 2021