25 Oct. 2019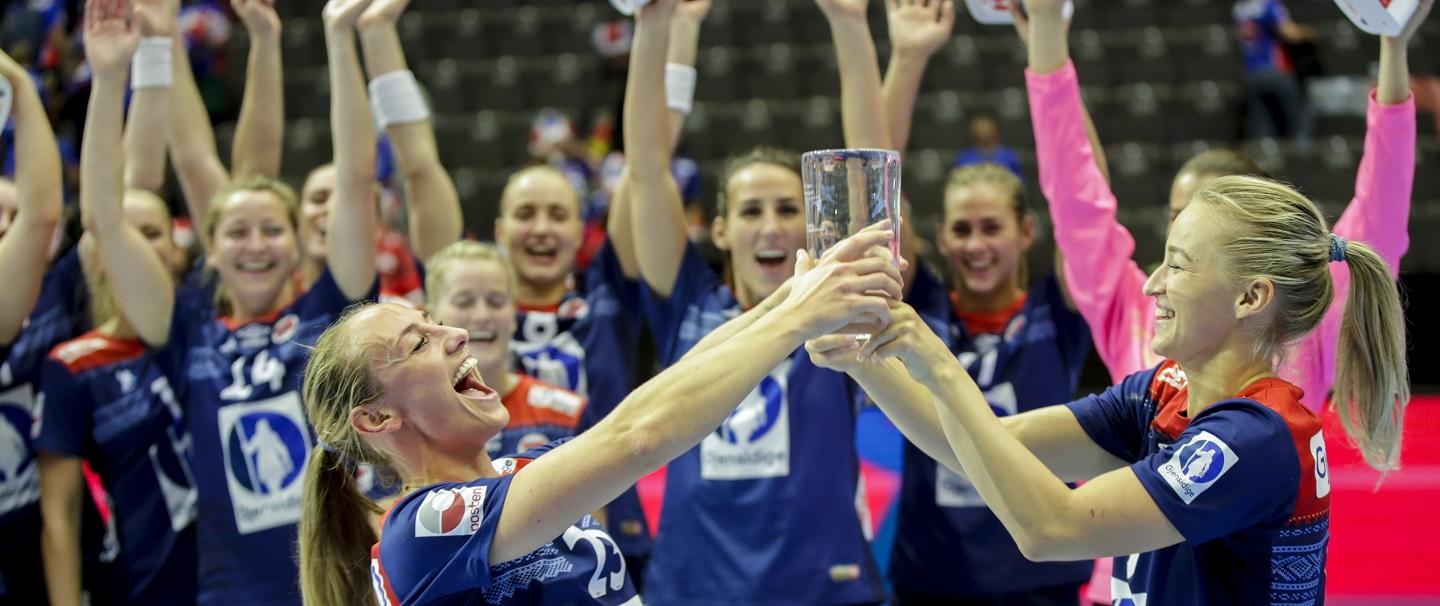 With a little more than one month remaining until the 24th IHF Women's World Championship throws off in Kumamoto, Japan, the 24 teams are in the final stages of preparation. For some, particularly in Europe due to short breaks in club competitions, the last week of September and first weeks of October have seen friendly tournaments, squad announcements and camps. 
Saturday, 26 October features a special "Day of Handball" celebration in Hanover, where Germany will host the Croatian men's and women's national teams for two friendly matches. Two German national teams travelled to Croatia earlier this week to play which saw the women's team tie with Croatia 21:21. 
Three-time world champions Norway hope to reclaim the crown at Japan 2019, after being defeated by France in the final at Germany 2017. Their preparation for the upcoming World Championship included the Intersport Cup from 26 to 29 September in Stavanger. Norway hosted Japan, Brazil and Argentina for the event, coming away with a clean record of three victories to win the competition. 
Japan secured second place following a 26:26 draw versus Brazil and a 27:18 victory over Argentina. With a 27:20 win against their regional rivals Argentina, Brazil collected the same number of points as Japan – three – but placed third on the round-robin table due to goal difference. Norway defeated both, a 29:24 result against Brazil and a 28:22 win versus Japan. The Scandinavian side's most decisive victory came against Argentina, 37:23. 
While some teams participated in friendly tournaments, others were in training camps – and some nations with tough competition for places on the start list have named their squads. Denmark coach Klavs Bruun Jørgensen named his team on 18 October, and the Federation have stated additional players who will travel as substitutes will soon be informed of their selection. 
Sweden coach Henrik Signell has named 18 players for his squad, with the Scandinavian team set to try to reprise their historic effort at Germany 2017, which saw their first ever semi-final participation at the IHF Women's World Championship. One name among them is a welcome return for Sweden – Isabelle Gullden is expected to be back at full fitness following her pregnancy and will play her 14th international championship for Sweden. No other female player has represented Sweden at so many championships. 
Romania coach Tomas Ryde, back at the helm after leading the team to the bronze medal at the 2015 World Championship, has named 22 players, who were in attendance at the training camp in Cluj-Napoca from 20 to 23 October. Four-time World Player of the Year Cristina Neagu was back with the squad following her knee injury last December and is expecting to be fully fit for Japan 2019. 
As part of their 'Objective 2021', the rebuilding Spain team gathered for training from 20 to 26 October in Madrid. Coach Carlos Viver has named 16 players, who were at the preparation camp. 
While several coaches have narrowed their squad lists completely, Netherlands coach Emmanuel Mayonnade announced a 28-player preliminary list on 18 October, with the final squad for Japan expected to be named in early November. It will be Mayonnade's first international championship with the Netherlands, where they aim to extend their record of semi-final participations at major international tournaments. They have ranked among the top at every EHF EURO, World Championship and Olympic Games since 2015.
PHOTO: Vidar Ruud / NTB Scanpix