12 Jun. 2019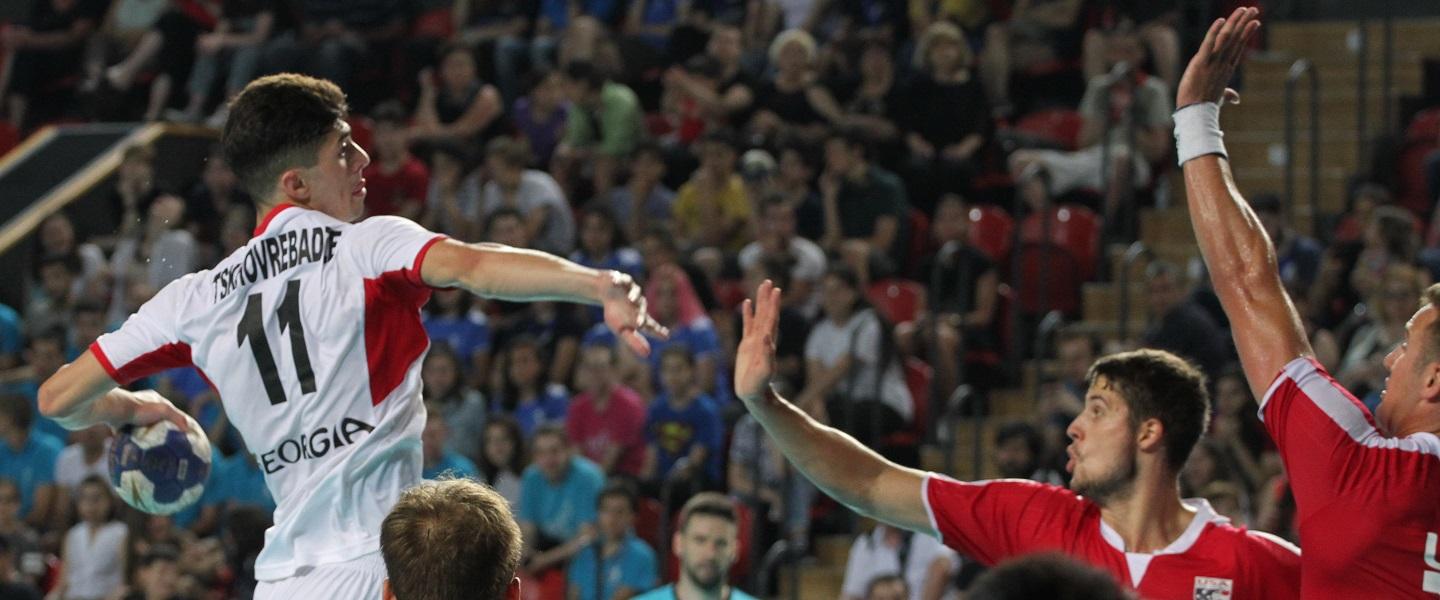 Georgia continued their winning form at the 3rd IHF Emerging Nations Championship, defeating the USA by a six-goal margin to add their fourth victory in as many matches. The win not only took Georgia to eight points but decided the group's two semi-final tickets.
As Bulgaria and Georgia are now on eight points above third-placed USA on four, they are the top two teams – all that remains is to decide which side ranks first, in the head-to-head clash on Thursday.
GROUP B
Georgia vs USA 28:22 (17:11)
With their bolstered squad, which welcomed three new players since the opening rounds at Georgia 2019, whether the USA would be able to challenge the hosts was an intriguing question. However, in the end Georgia proved far too strong for the USA to overcome and their victory was never really in doubt.
After five minutes Georgia had already moved ahead by three goals, 4:1, and at the end of the first quarter they stayed in front by four, 10:6. Georgia came at a fast pace on counter attacks and also punished the USA for the use of the seven-on-six tactic. While coach Robert Hedin tried different options in an attempt to close the score line, the USA allowed four long-range shots into the empty goal.
Unfortunately for the USA's starting keeper Rene Ingram, it was not his best day at Georgia 2019, as he tallied two saves in his 20 minutes on court. Nicolas Robinson came in and rose to the occasion spectacularly, saving at 54% off the first 11 shots he faced. After the 20th minute, with the goalkeeper off court, Hedin tried playing with three line players and two backs, then in the second half two line players with a full back court, but the USA simply could not decrease the distance.
By half-time, Georgia had created a six-goal cushion that would only continue to increase. Led by nine goals from Giorgi Tskhovrebadze and 14 saves from keeper Shota Tevzadze, the hosts steamrolled ahead to a 22:14 advantage as the last quarter began. When Georgia led by nine goals, 24:15, in the 51st minute, the outcome was clearly decided.
Georgia will now prepare to meet Bulgaria in the top-of-the-table clash that will decide first place, while the USA will play Nigeria in their final preliminary round match on Thursday.
Players of the match:
Georgia: Irakli Chikovani
USA: Nicolas Robinson