15 Aug. 2019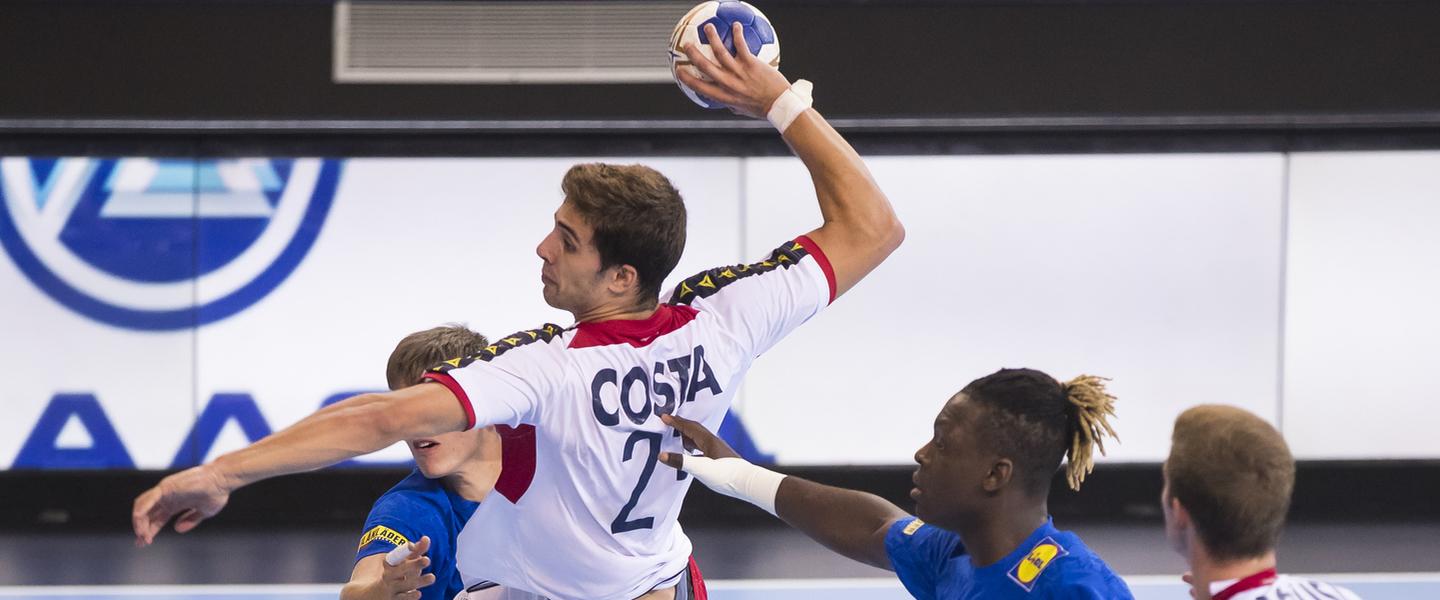 Portugal not only became the second semi-finalists to book a place in Jane Sandanski Arena on Thursday night, but were the second side for whom it was a historic record. With a commanding win over France, who were chasing their opponents from the 10-minute mark until the buzzer, Portugal qualified for their first IHF Men's Youth World Championship semi-final. 
Portugal will meet Egypt in the penultimate stage on Saturday. 
QUARTER-FINAL
France vs Portugal 26:30 (10:14) 
France started the IHF Men's Youth World Championship as defending champions, while Portugal had only just scraped into the competition as a replacement team. Portugal have therefore been a big surprise at North Macedonia 2019, and they added to that when they eliminated the back-to-back title holders in the second quarter-final in Jane Sandanski Arena. 
It was a level 10 minutes through the opening before Portugal created an edge. After the two consecutive goals from Portugal, 3:5, France were spurred into action with three strikes from right back Mathieu Salou within three minutes – unfortunately for France, Portugal always responded and maintained their lead. 
France had started with Valentin Guoy in goal but after Portugal hit their 8:7 advantage in the 16th minute, with no saves from the keeper, he was replaced by Charles Bolzinger. Bolzinger's entry was important initially, as he saved at 60% after facing five shots, but it was not enough to stem the flow of Portugal goals. 
Portugal offence was stronger than France's, as the defending champions lost the ball many times when in attack. Portugal pulled ahead to a four-goal lead at the break, and at the 45-minute mark, when their leading attackers Andrew Sousa and Martim Costa (11 goals total) tallied eight and seven goals, respectively, they held steady in front at 23:19. 
At the other end of the court, Portugal's open defence caused great trouble for France. Goalkeeper Alexandre Magalhaes was often there when the defence did not block France's attempts, and he finished with 13 saves. 
France tried different defence, brought Guoy back into goal and gave everything they had in attack, but it was simply not enough – Portugal were the better team on the day. As the last 10 minutes began, Portugal remained with a comfortable advantage at 21:26, and at 23:29 with five minutes on the clock, the match was won.
Player of the match: Martim Costa, Portugal