13 Feb. 2020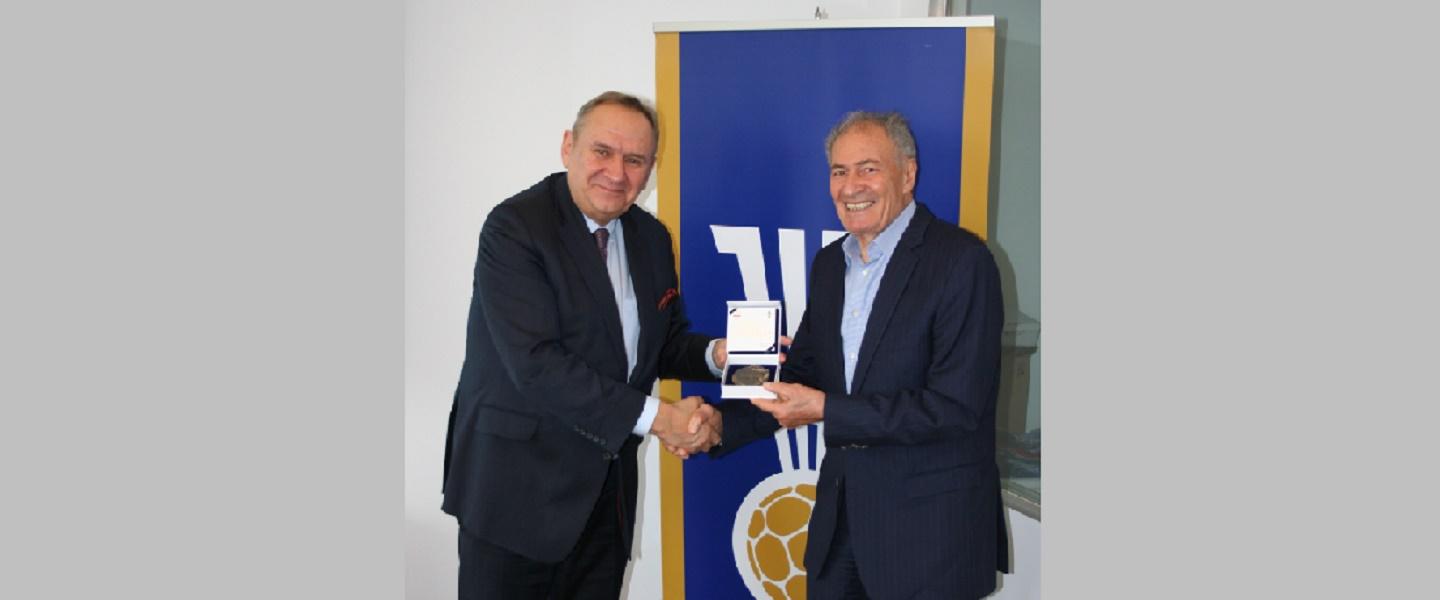 IHF President Dr Hassan Moustafa welcomed Polish Handball Federation (PHF) President Andrzej Krasnicki to the IHF office in Basel on Thursday for a productive meeting focused primarily on upcoming competitions and events.
As Poland are co-hosts of the 2023 IHF Men's World Championship, along with Sweden, the organisation of the next-but-one flagship IHF event was a core topic discussed. It will be the first IHF Men's World Championship on Polish soil, with six cities in Poland to play host and the final to take place in Stockholm. Additionally, the newly introduced IHF Beach Handball Global Tour was talked about as Poland will be a venue for the inaugural edition to be held this year.
The Polish Handball Federation also discussed their keen interest in remaining active in beach handball, as evidenced by their PGNiG Summer Superliga and hosting of events such as the 2019 European championship and the upcoming IHF Beach Handball Global Tour 2020. As such, the second and third editions of the ANOC World Beach Games were a topic of focus as the Polish women saw success at the inaugural World Beach Games last year. 
Additionally, conversations continued with the Polish development strategies as the PHF will soon be under new management. Dr Moustafa praised Poland for their participation in the Handball at School programme and encouraged them to continue partaking as they have held a course every year since 2014.
The meeting concluded with PHF President Krasnicki presenting Dr Moustafa with badges of the Polish Handball Federation and the Polish Olympic Committee. 
"We are looking forward to the great events to be organised in Poland this year and in the coming years, and are satisfied with the cooperation with the Polish Handball Federation," said IHF President Dr Moustafa. "On behalf of the IHF, I thank Mr Krasnicki for visiting the IHF office in Basel, where we have had a very productive meeting."