29 Dec. 2021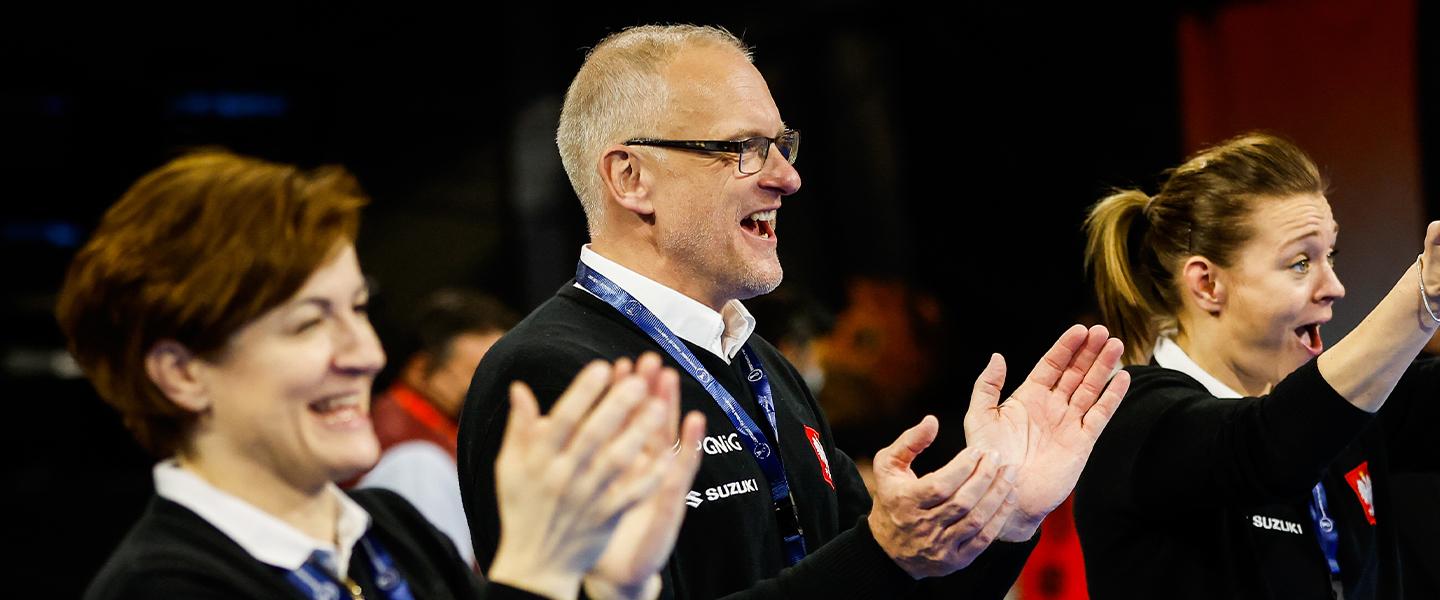 Following their failure to qualify for the 2019 IHF Women's World Championship in Japan after losing the double-header to Serbia (49:60) in May and June, a few months later, in August 2019, Arne Senstad beat off competition from 18 other candidates to become coach of the Poland women's national team, tasked with preparing the team for world, European and Olympic events from 2020 to 2024.
It was the first national team role for the Norwegian, who had coached Norwegian club teams for almost 15 years including Storhamar (2006-2013, 2015-2019) and Oppsal (2013-2015), with the EHF Master Coach replacing Leszek Krowicki.
ihf.info caught up with Senstad at Spain 2021 to get his assessment of how his self-titled 'project' is going with his squad featuring just six players from the squad of 16 from back in 2019 and awarded a late Wild cCrd place at the championship as first substitution nation for Europe. 
ihf.info: You have finished your Spain 2021 campaign with wins against Cameroon (33:19), Slovenia (27:26) and Montenegro (33:28), plus losses against Serbia (21:25), RHF (23:26) and France (16:26). You finished 15th overall, how do you assess the championship?
Arne Senstad: The project is where it is, living all the time. From when we started, about two years ago, we have made some changes in the group and tried to find some young, hungry players who want to do the job; that means deciding if we're going to achieve something in the future.
We need to face that we have some problems in Poland – we don't have so many players; we have just eight teams in the Polish league. We need to get more young players going abroad, getting this experience playing on the international level. This is happening now with some players that came out last year and we see them here, that they are taking steps all the time. 
All the girls are really working hard and believing in the project, this is the project to start to try to make this team a team in big, big letters (TEAM) and not just that we have some players who for some years have been maybe the big stars. We need more players to take responsibility for the product and for how we play. 
We have seen all the time [since] and this year now at our pre-Spain 2021 tournament in Madrid playing against two really good teams in Spain and Germany, that we played some good handball.
In the preliminary group, for sure, we hoped for one win after Cameroon, [but] Russia and Serbia were two tough games, for sure, but we also hoped for one win coming into the main round. We knew France was almost impossible and it was, but I think we showed in these two matches (France, Montenegro) that the girls can really play handball, that we went the whole way. 
With four points from the main round, it's also good for the ranking and I hope that we now step up a little bit.
This means a lot for me and for the for the whole group and for Polish women's handball because we need to build up a new team and we have seen some really good actions and activity the whole time here. We are going in this direction that we want.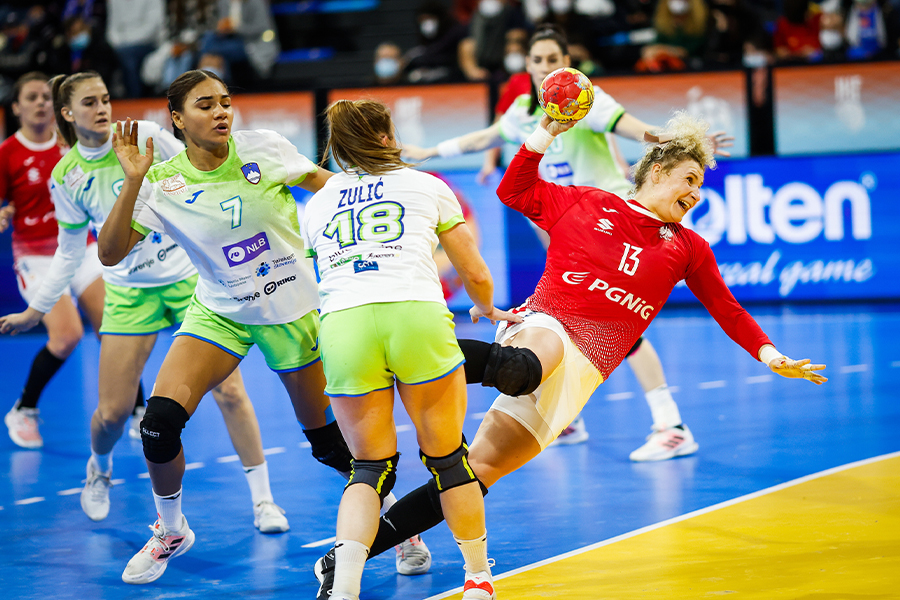 ihf.info: Have you found some "hungry" players?
Arne Senstad: For sure and that was also [the same] when we started two years ago. We needed to change some of the culture with training; more physical training, more typical training, training that will take them to the next stage. Those of them that started with this are now starting to get a little bit repaid for this work.
A couple of the players went to France this year. For example, (Natalia) Nosek, was number three I think at MKS (Funfloor Perla) Lublin when we started, but she showed me that she had this character. She had a good European Championship last year and went to France (ESBF Besancon) and has now played a good season. She struggled a little bit, but these kind of players are what we (Poland) need. 
And then, for sure, Monika Kobylinska playing at the highest level (with Brest Bretagne HB), but we also need more players too.
ihf.info: Most international coaches wish they had more time to see their players, but you have a lot in Poland to watch, although you want them to go abroad to other clubs?
Arne Senstad: That's a really important task that we need to work on. In Poland now they are making a better league: all the teams, all the coaches and the Polish Handball Federation want to do this. 
We're working get some more schools to try and get more women players because we don't have so many players in Poland playing handball. It's a big country, a lot of people are living there, but, especially women handball players, we don't have too many. 
It's important now that everyone is working in the same direction. I can see some things happening. But the league in Poland, it's important for sure, that it will be better and after the teams are starting to do or they have started to do a really good job.
I hope now we get MKS Zaglebie Lubin into the European League after Christmas so it will be an important experience for them and then we'll see what's happening during the year.
We have an important European Championship qualification coming up with two tough games for sure against Russia but then we need to also win against Lithuania and Switzerland so I hope we can qualify for the next European championship and then we need to take it from there.
ihf.info: A lot of coaches say they enjoy facing RHF or France as it shows the level of their own team, playing against the best teams in the world. How do you assess your level after playing both of them at Spain 2021?
Arne Senstad: It's what I talked about, the process. Maybe the Polish people are a little bit too excited about just results. I look behind the results. That's why I told you that we played these tough matches in Spain, first in Madrid, against Germany and then Serbia and Russia. We showed in those two games, we came back after struggling and managed to find some situations and then we were just one goal behind in both games in the end but couldn't quite make it.
Against France, we didn't have a chance. They had prepared really good, played really well against us and we couldn't find out their offence or defence. They were too fast and too strong for us this time but I think if you see all our games in one you can see that we that we are stepping up and heading in the right direction.
Slovenia and Montenegro are higher-ranked teams than us and that proves that we are staying the distance but we need a little bit more players up to this level because in both these games, when we changed some players, we still had some problems.
So more players and trying now to get the level up now and doing the work. I believe in this project also for the future.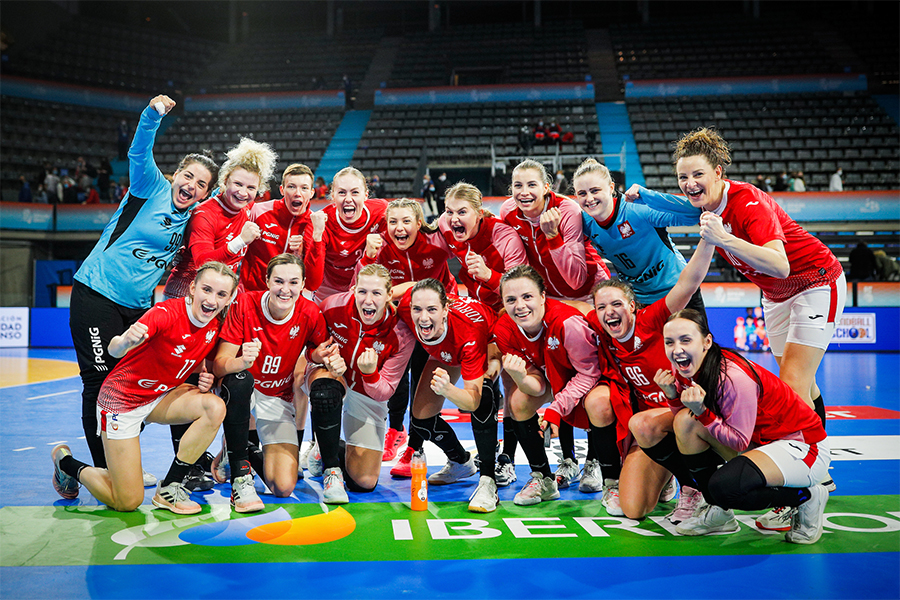 ihf.info: What have you enjoyed most about working with the players in Spain for three weeks?
Arne Senstad: What I enjoy most is that they really have a big heart for playing for the country and playing with the eagle on their chest (Polish coat of arms) – they are working really good. 
What I want even more is that they are all now doing the job that is needed. Very many of them are doing it now but still, [we] can also step up a little bit more to show now that we are going up to the level that they want. We need those players here and – for sure some of them are getting older - also new ones [to do this].
That is the big thing now: we need to find more of them and that these players can change more without losing so much in our results as we maybe are doing now.
ihf.info: Like any project, it has to be assessed. What is your assessment of the project so far?
Arne Senstad: We tried to change a little bit of the culture. There used to be a little bit hierarchy, but you can see now that many of the players are taking responsibility into games, into training.
We try to involve more of the players in the tactics a little bit like we are used to maybe in Scandinavia, but it takes time. Everything takes time. But changing a little bit this culture for sure takes time.
We should be proud. I cannot say it any way else because we are winning two matches against really two good nations (Slovenia and Montenegro) and playing good matches against other really, really good teams. I'm proud of the job I've been doing, but I'm for sure proud of the job the girls have been doing.