06 Dec. 2019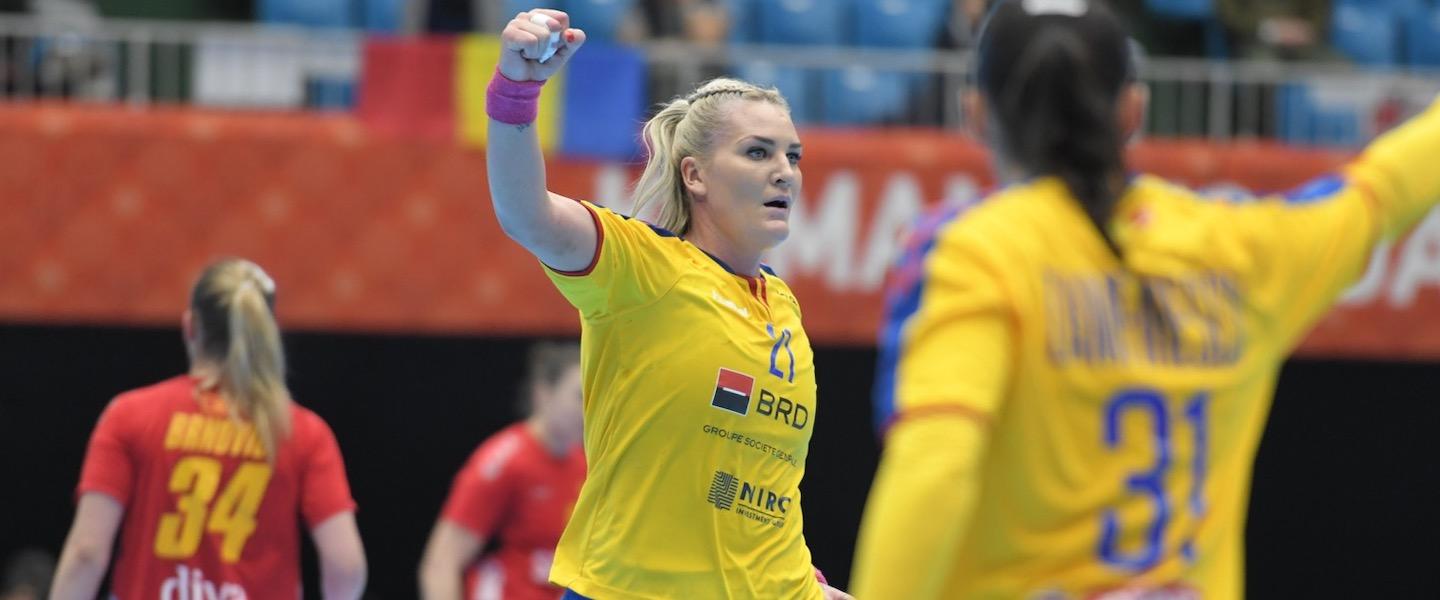 Romania arrived at the 24th IHF Women's World Championship on the back of a fourth-place finish at the Women's EHF EURO 2018 last December, where they had a stellar campaign and seemed to set themselves as a favourite for the Japan 2019 medal round as well. However, the team at World Championship is considerably different than that which contested the European championship one year ago, and Romania's campaign in Kumamoto has been a difficult one. 
They began with a decisive loss to Spain, before recovering to take two wins, versus Senegal and Kazakhstan. In round 4, Romania played a thrilling match against Montenegro, which ended with a one-goal win for their rivals.
ihf.info spoke with line player Crina Pintea, who was selected in the EURO 2018 All-star Team in her position, following the defeat to Montenegro. Romania will now meet Hungary in the critical game that will determine which team proceeds to the main round. 
ihf.info: This was a very close and exciting game right to the end. What do you think decided the result? 
Crina Pintea: Sometimes, teams they win, some teams they lose. I think it was about some mistakes you know – this team, I think is more experienced than my team. The team from Montenegro is a team with a lot of experience, and I think today they said the word. 
ihf.info: Did you notice that a lot of the Japanese audience were cheering for Romania? What do you think of the crowd? 
Crina Pintea: It was very nice from their side. It is so nice to see how they cheer for us, but sometimes when we are on the field, we don't hear so much. It's so nice when we have a moment, but otherwise we are just focused. But it's very nice. 
ihf.info: What do you think of the campaign in general so far at Japan 2019? 
Crina Pintea: When we started the games, we didn't start so well, so we didn't have such good games. But I believe in my team, and we try to grow together. We did bad things but also we did great things together. So today we have to take the good things we did and go over this. 
ihf.info: In 2015, when you won the bronze medal, you also had some losses in the preliminary round. Does it help to know you overcame those early results and went on to the medal? 
Crina Pintea: Yes, but I think everything is changed now. In that moment, the team was different – it was with a lot of experience, but now the team is very young and with a lot of changes. We didn't play together – I met a lot of the girls now, so it's a little bit difficult. But like I said before, we just want to play good together, to do good together and to enjoy. 
ihf.info: In round 5 you will play an important game against Hungary. What do you think of this match?
Crina Pintea: I think it will be a really difficult game, but I want just to – we want – to do the same like today: to fight and not give up.