15 May. 2020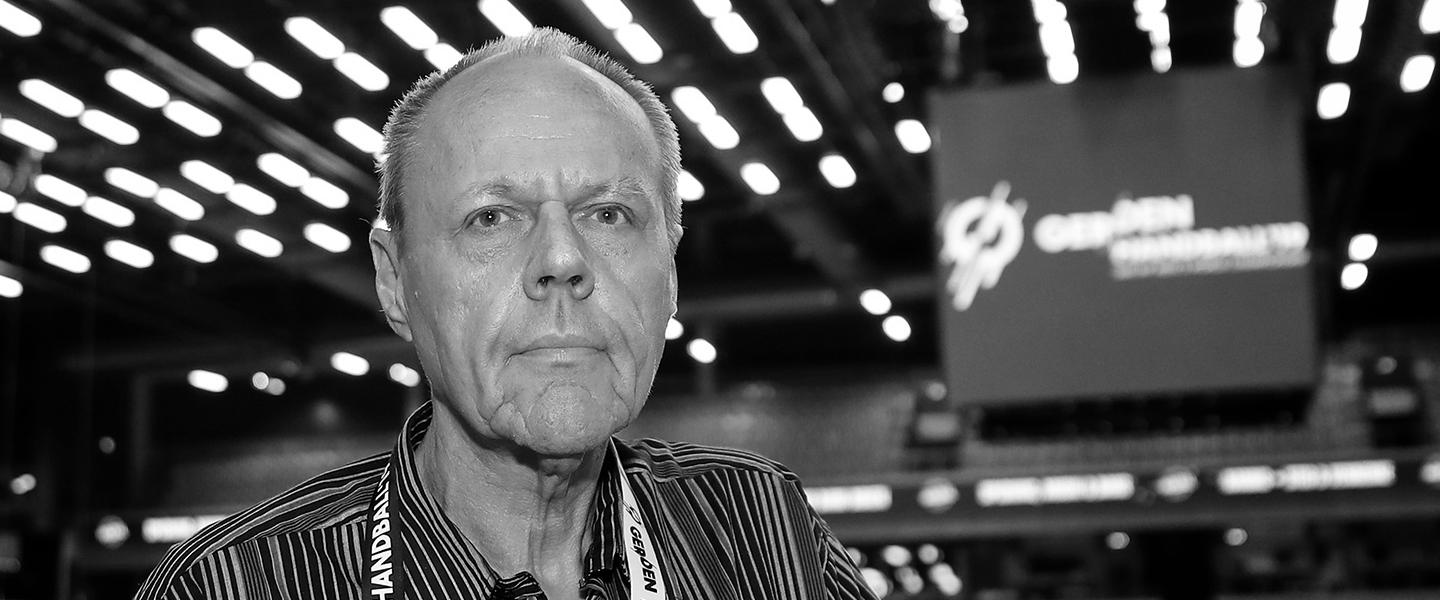 The IHF has been saddened to learn of the death of one of handball's leading journalists, Peter Bruun, this past Monday, at the age of 64. Covering handball in various capacities for several decades, working with the IHF at the 2015 IHF Women's World Championship and for the 2016 Olympic Qualification Tournaments, and contributing his extensive expertise to the development of the next generation of handball media, Bruun has played an important role in bringing the sport to fans around the world.
 
Bruun's career started in radio journalism, before he became focused on written journalism just over 20 years ago. Aside from handball, he also covered football at a high level, including for UEFA. 
 
Bruun was a key contributor on the European Handball Federation (EHF) media team for almost two decades, covering European championships, the EHF Champions League competitions, and other international club competitions such as the EHF Cup. He was the primary Scandinavian media correspondent for the EHF, working from his native Denmark.
 
"Peter has been a member of our media teams on numerous occasions, including at the EHF EUROs and the EHF FINAL4s. Furthermore, he was part of the coverage of the various club and national team competitions on a weekly basis," said the obituary from the EHF.
 
"Not only did the EHF media team appreciate and benefit from his extensive knowledge of the sport, but his colleagues loved the good humour and great spirit that he brought into conversations and the team."
 
Motivated to showcase women's handball
 
In recent years, Bruun was also well-known for his work with handball website stregspiller.com. Bruun's work with creator Joachim Schuetz helped the site become an increasingly prominent presence in the handball mediascape.
 
One key element of the work with Stregspiller was the desire for equal coverage of men's and women's handball, as both Schuetz and Bruun were eager to see the women's game rise to greater prominence.
 
"In our very first meeting, this was a central point in our discussion," says Schuetz. "It was a key reason why we began working together."
 
A link between generations in handball media
 
Aside from being a prominent handball journalist championing more coverage of women's handball, Bruun was a great supporter, advisor and mentor for a number of younger media professionals working in Europe. His advice and encouragement helped many young journalists at or rising to the top level of handball, and his legacy will remain in their work – an ongoing contribution to handball media and the sport in general.
 
Regular EHF journalist, Hand News and Stregspiller contributor and French national league community manager Kevin Domas is one among several who saw Bruun as a great supporter and cherished his advice. Domas notes how there was a complete absence of competition in Bruun's work – he was always willing to help others, whether it be in the form of advice for younger professionals or by translating from one of the several languages in which he worked for the benefit of other handball media.
 
"A man of few words, Peter would drop an email or a message every now and again to give me bits of advice. 'Use the right word, at the right time and in the right place,' he often told me, underlining the fact that every word in a story was important and worth its weight," Domas told ihf.info.
 
"I loved his capacity to be efficient with words, whenever he spoke or wrote a story, it felt like he was weighing every word so his thoughts would come across perfectly from his brain. I loved his efficiency, and that he was able to deliver an excellent story just in a couple of hours. I loved the fact that he acted as some kind of link between the young journalists like me and the former generations."
 
Bruun's contribution to the handball world will not soon be forgotten, and he leaves a legacy in handball media that will continue that contribution long into the future.
 
The IHF and President Dr Hassan Moustafa would like to offer their condolences to Peter Bruun's family and friends during this difficult time. ​
Photo: stregspiller.com