07 Sep. 2020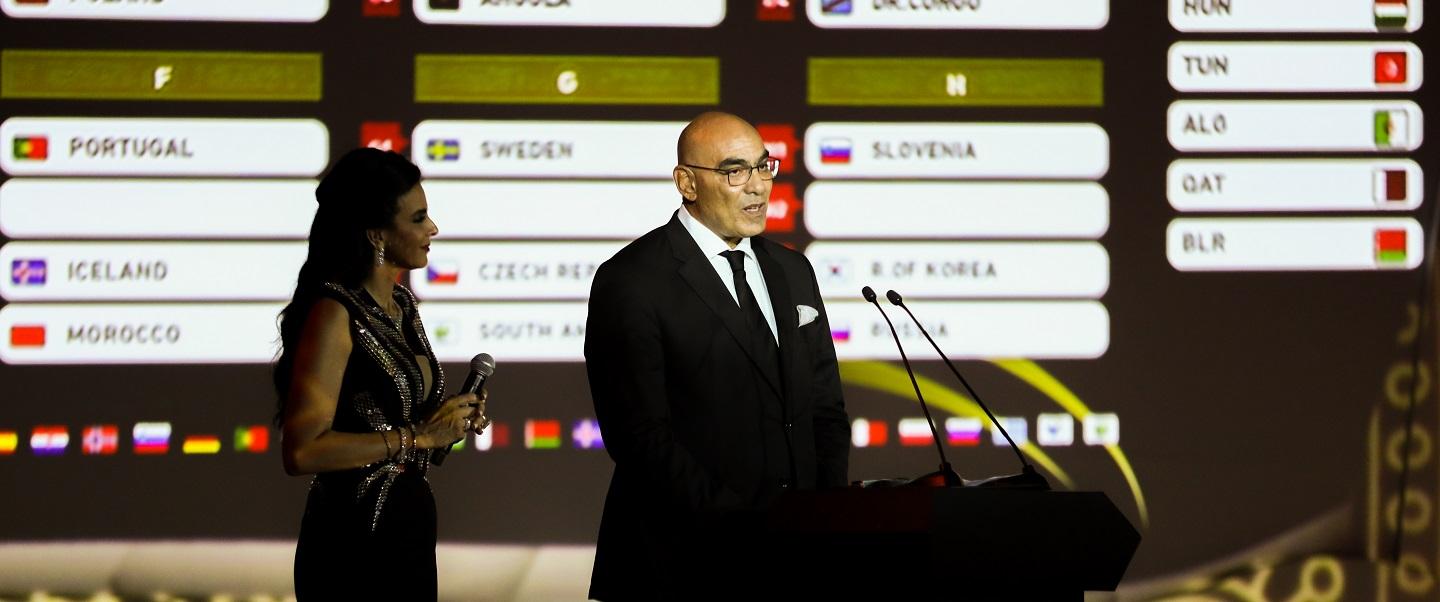 Egyptian men's national team head coach, Spaniard Roberto García Parrondo, was in attendance at the draw event for the 2021 IHF Men's World Championship on Saturday (5 September) evening at the Giza Pyramids Plateau in Egypt and was interviewed at the event, along with Egyptian Handball President Hesham Nasr and captain Ahmed Elahmar by the event broadcasting hosts.
As hosts of the event, Egypt had the right to choose which group his side would enter, and after intense deliberation, the Egyptian delegation chose Group G – featuring Sweden, Czech Republic and the winners of the South and Central America qualification tournament, to be held later this year.
Can you tell us why you chose Group G?
Parrondo: It's a very difficult answer, and a very difficult decision. It's difficult to choose one group, because there are 32 teams on a high level. 
I think we took the decision of Group G because of the information and knowledge we have of the teams already. It's not because we think it is the easiest one, it's just – as I said before – maybe, just maybe, we can play in a better way against them. 
You have one unknown team left to be decided?
We have to wait until the qualification event to find out the fourth team (SCAHC), but, if you look at past results, it could be Chile who qualify. They are a good team and they defeated Brazil one year ago, but there is no easy team.
We want to fight to reach the quarter-finals – this is the first thing; it is very difficult. We need to play six matches, have to win a minimum of four or five [to get there].
How do you feel about the progression of your team and also knowing you have young players coming through who did so well in the Youth and Junior World Championships last year?
Parrondo: I'm happy because I feel how the team is improving. This team, usually, will have their best performance in two or three years because we have many, many young players, who, with just a little bit more experience they can improve a lot and reach a high level.
Our next World Championship is in four or five months but we have to look far ahead, because even though our level now is very good and I'm happy about how we played at the African Championship, just wait, because in two or three years this team is going to have a very good level. 
Many players will be trying hard to be part of the team on home ground in January, what do you say about this ambition they have?
Parrondo: All of us have to have ambition to be part of the national team and I like that. We are working with a group of 24, 25 players. It's a big group and all of them have a chance to be part of the World Championship in January. 
All of us – the staff, the players – will try to do our best and in the last moment we will make our choice.
How important is it to have former national team players on your staff?
Parrondo: When I came here, I was told that former national team players would be part of the coaching staff and for me it's a good idea.
After choosing their group, Egyptian Handball Federation President, Hesham Nasr, was asked about his expectations for the tournament.
"It is not a challenge only for Egypt, but for every team," said Nasr. "The team that wins will play nine games, so an unprecedented effort will be exerted. Because we are playing on 'our' land they feel responsibility. 
"We are realistic in our dreams, and we do not speak about large dreams which do not become reality. Our team who won the IHF Men's World Youth Championship last year are the nucleus for the future, but some will be with the men's team.
"We have qualified for the Tokyo 2020 Olympic Games after winning the African Championship and with your support and prayers we are going to achieve our dream."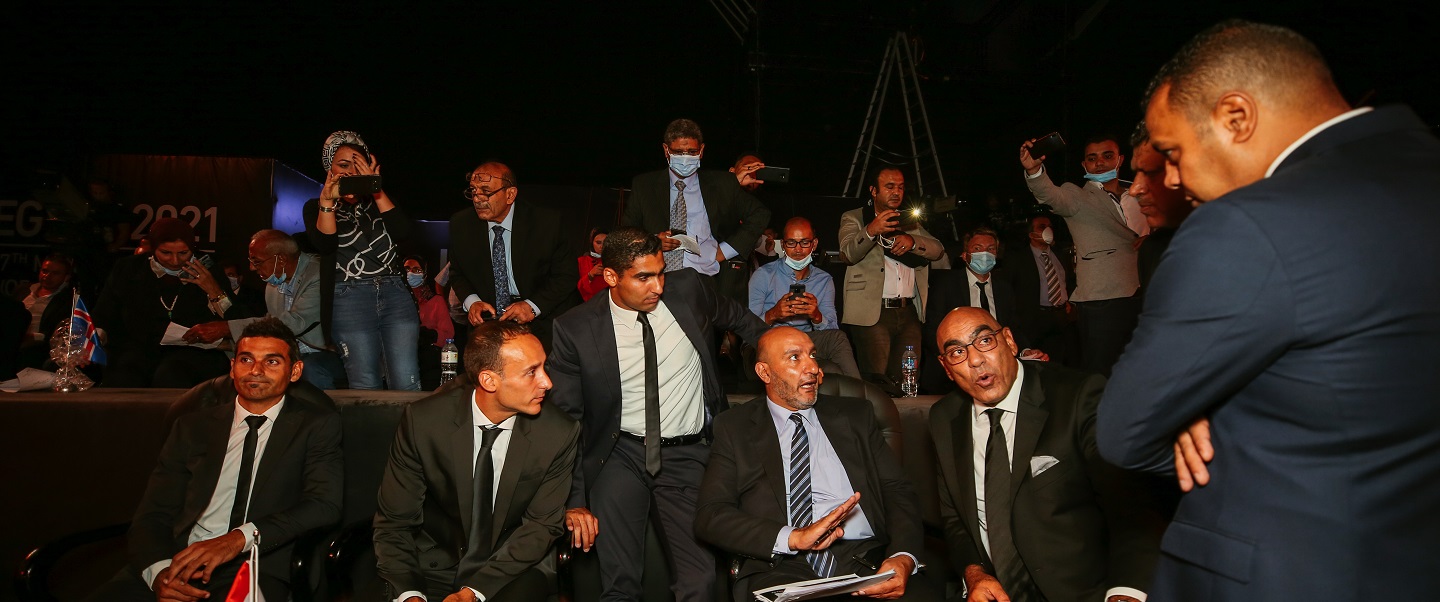 In addition to the coach and President, Egypt's captain Ahmed Elahmar was also briefly interviewed at the event, on stage, and was asked about what his hopes were for January.
"I have a big dream and it's a dream for all Egyptians," said Elahmar. "We have been working on it for a long time and the players are very ambitious. Egypt is full of talent and I am very happy and proud to be standing in this amazing place. I wish that everyone can support us; we will do our best, assume our responsibility and I hope we can be your source of happiness."
PHOTOS: www.handballegypt2021.com