12 Sep. 2023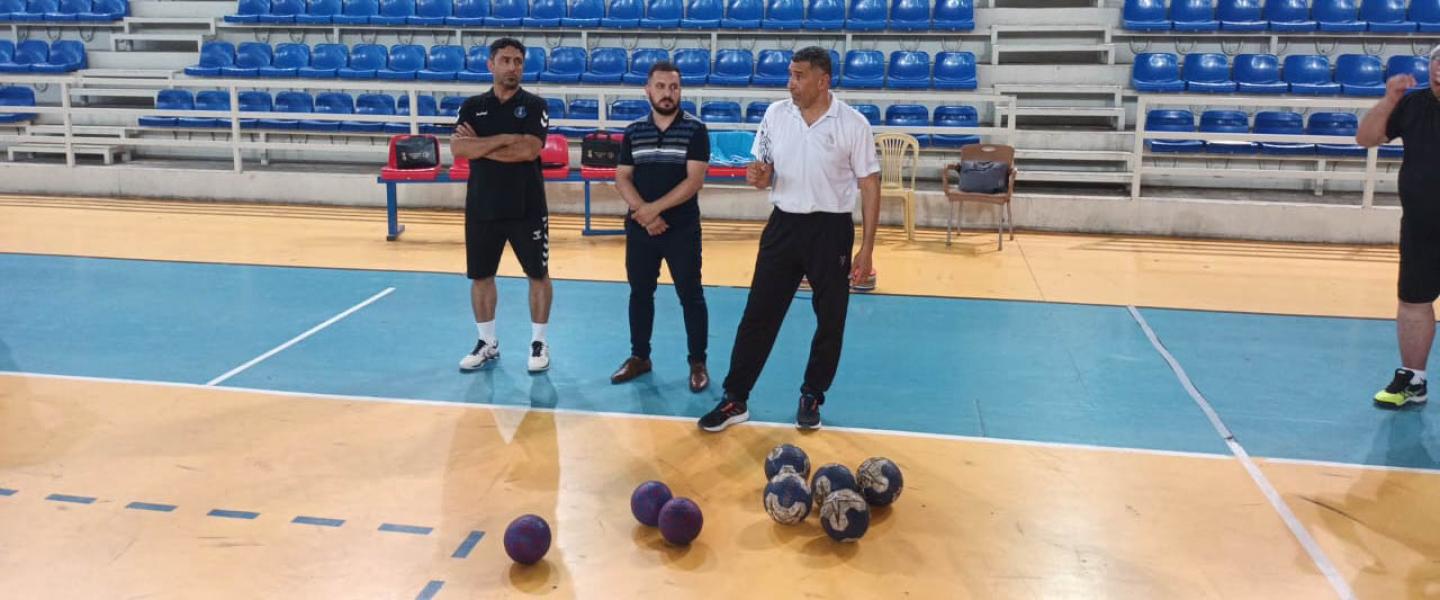 Three IHF D Licence coaching courses were held in late August and early September, taking place in Ghana and Iraq, with a total of 103 participants achieving the licence — 37 in Ghana and 66 in Iraq. Two courses were held in Iraq from 19 to 31 August, in Baghdad and Erbil, each with just over 30 participants. In Ghana, the one course held took place in Winneba from 31 August to 5 September with 40 participants.
The Iraq course, led by IHF Handball at School expert Dr Nabeel Taha AlShehab, saw a 100% success rate, with all participants receiving their D Licence. In Ghana, 37 of the 40 who took part achieved the licence. The Ghana course was conducted by H@S lecturer Dr Khaled Hammouda. 
For both courses, lecturers Dr Taha and Dr Hammouda reported enthusiastic participation on the part of the participants as well as the local experts helping to run the course. "Most of the participants were once handball players and became coaches. Some working in the army, some in the police, some in the national guard and air force clubs, while a few of them were in civil clubs. They all did their best to participate in the practice session," reported Dr Hammouda, while Dr Taha said, "Coaches showed total interest in the course content." 
As with all IHF courses, the D Licence courses in Iraq and Ghana included both theoretical and practical components. Topics covered included training beginners and youth age players, specific focuses on attack and defence, goalkeeping and planning training, and much more. The courses concluded with tests to evaluate the level of knowledge gained by the participants. 
Both the national handball federation presidents were in attendance at the ceremonies surrounding the courses.