01 Aug. 2019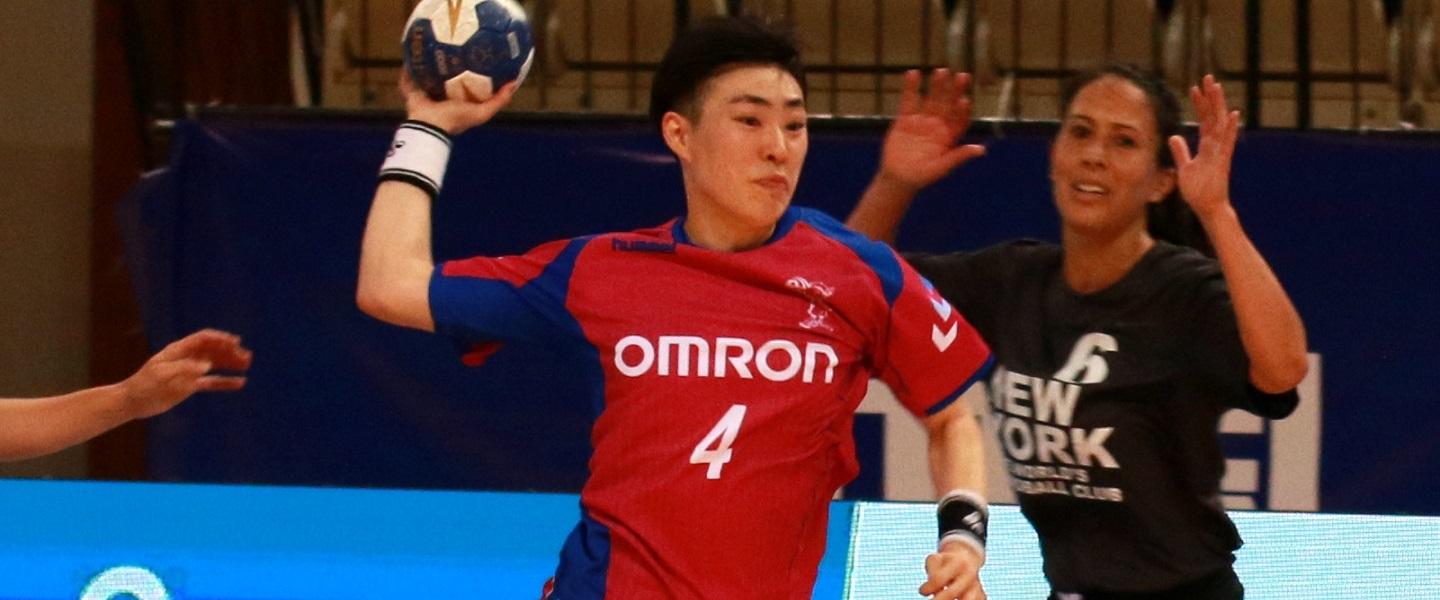 Japanese club OMRON earned the first place in the IHF Women's Super Globe semi-finals with a commanding win over New York City Team Handball Club to open the maiden event in Wuxi on Thursday. The Asian team were in the lead after the 10-minute mark and held a clear advantage through the rest of the game, though they had to fight off a comeback from NYC late in the second half. 
QUARTER-FINAL
OMRON (JPN) vs New York City Team Handball Club (USA) 28:22 (14:9)
Though NYC were the first on the score board, OMRON claimed the upper hand near the 10-minute mark and from that point the game was theirs. After 10 minutes, OMRON held a 5:3 lead, and at the end of the first quarter, they were starting to look comfortable with an 8:5 advantage. 
At the 10-minute mark, all of NYC's goals were from line player Helen Laura Moser, highlighting a clear weakness in OMRON's 6-0 defence. OMRON's goals came from more variety – not only different positions in positional attack but also fast breaks. NYC did a good job of containing the fast breaks favoured by Asian teams, helped by some saves from their keeper Daniela Severiano on just those chances for OMRON. 
However, after a score of 11:7 in the 25th minute, OMRON moved ahead further to sit with a five-goal lead at the break. The Japanese team returned stronger for the second period and opened a 20:13 advantage by the 40th minute, at which point NYC changed their keeper to Elisabeth Ouus Sorensen. Ouus made some important saves that helped her team steadily close the gap. 
By the 49th minute, NYC were well in with a chance at 24:19 and still long enough to win the game. But two consecutive goals from OMRON turned the tide again and when Miki Ijichi scored a fast break for 27:21 in the 57th minute, the outcome was clearly decided. 
Players of the match: 
OMRON: Yuka Ishii
NYC: Helen Laura Moser