25 Mar. 2022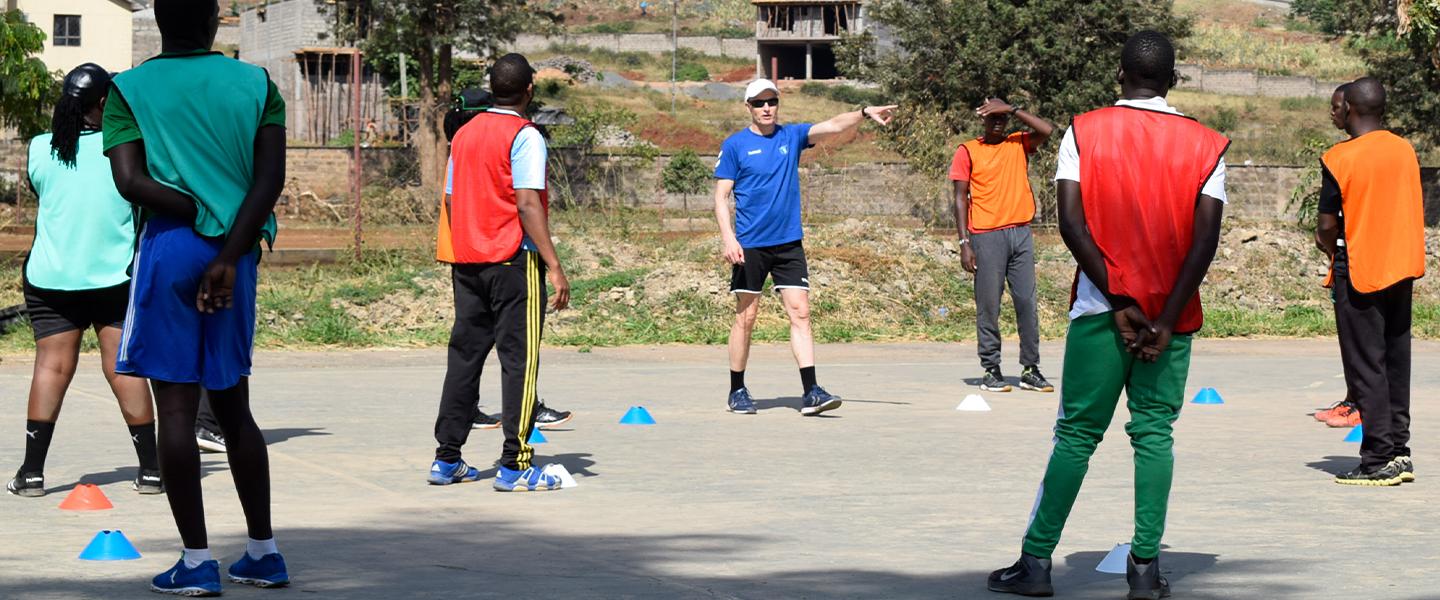 A total of 27 coaches from four African countries participated in the Olympic Solidarity 'Development of National Sports System' (DNSS) course, which was organised in the Kenyan capital Nairobi between 12 and 19 March.
The eight-day programme, which was held at the Strathmore University Sport complex, also served as an IHF Level C coaching course.
Coaches from Kenya, Rwanda, Ethiopia and Uganda participated in the workshop run by IHF Commission of Coaching and Methods Expert Dr Zoltan Marczinka from Hungary, and each day they attended both theoretical and practical classes. Different aspects of the game were discussed, such as basic coaching philosophy, designing the team's attack and defence, shooting from different positions and goalkeeper's saving techniques. 
The aim of the course was to improve coaching in the above-mentioned African countries and to introduce the local coaches to new working methods, which should help the nations get more competitive in handball. 
"This training is very important for the development of the game in the country. We are aiming to harmonise the coaching system and structures to play the same handball. It's quite a milestone since it's the first time we are having such training in the region," said Kenya Handball Federation Fixtures Secretary and course director Charles Omondi.
"It's my second time here and I'm more than happy and privileged. The participants have shown the urge and determination to know more, and that's a good sign. The sport is growing, and it's only fair that it gets the much-needed knowledge that will trickle down to the grassroots," said IHF Lecturer Dr Marczinka to local media.
"According to my observation, the Kenya Handball Federation is very keen to move handball into a different dimension. Kenya is geographically well placed in Africa, has a number of countries around and holds a lot of potential to make handball a widespread and dominant sport for a large population in the zone. Based on the existing structure, a new generation of coaches and thus players could lift this game to a better level," added Dr Marczinka in his course report.
All 27 participating coaches passed the course and earned the IHF Level C coaching licence.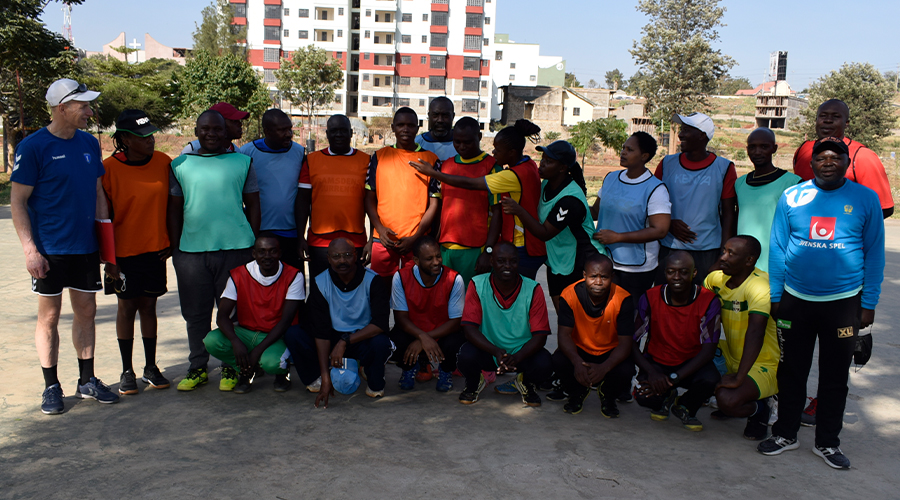 Photos courtesy of Kenya Handball Federation