04 Aug. 2022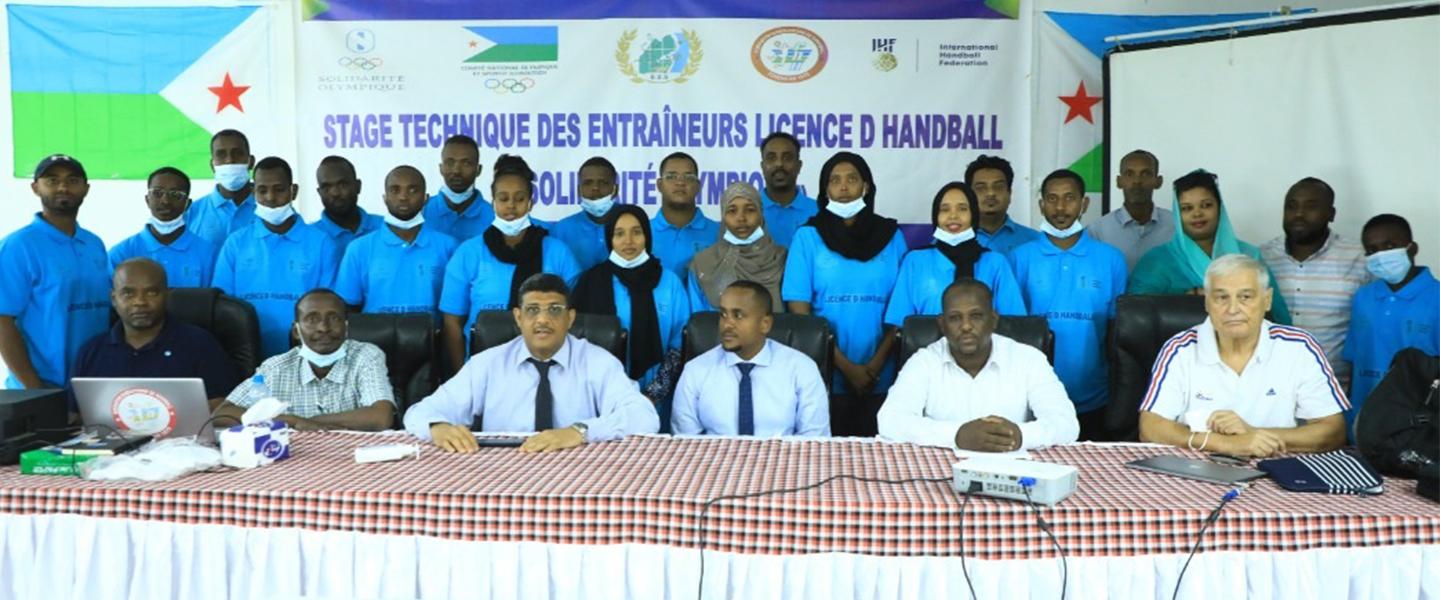 A total of 24 local coaches (19 men's and five women's) participated in the Olympic Solidarity 'Technical Course for Coaches', organised by the Djibouti Handball Federation between 23 and 30 July.
The eight-day programme, which was held at the National Technical Centre of the Djibouti Football Federation, also served as an IHF Level D coaching course. Following the course, written and practical tests were taken to assess the ability of each participant, and while four coaches already had a Level D licence, 14 more obtained it after the conclusion of the course.
The course was run by IHF Lecturer Guy Petitgirard from France, who was assisted by the technical director of the Djibouti Handball Federation, Riad Ahmed Yonis. The course featured topics and curricula such as fundamental principles of the game, training of young players, playing in attack and defence, and training of young referees. 
The aim of the course was to improve coaching in Djibouti and to introduce the local coaches to new working methods, which should help the African nation to get more competitive in handball.
"Training its human resources and constantly improving their capacities is an absolute priority for our handball federation. It is by having qualified human potential that we can develop the national handball. Today you obtained Level D licences, but the most important thing is to put the training achievements into practice," the President of the Djibouti Handball Federation Ahmed Mohamed Taher said at the closing ceremony of the course, addressing its participants.
Photo: Djibouti Handball Federation