10 Sep. 2021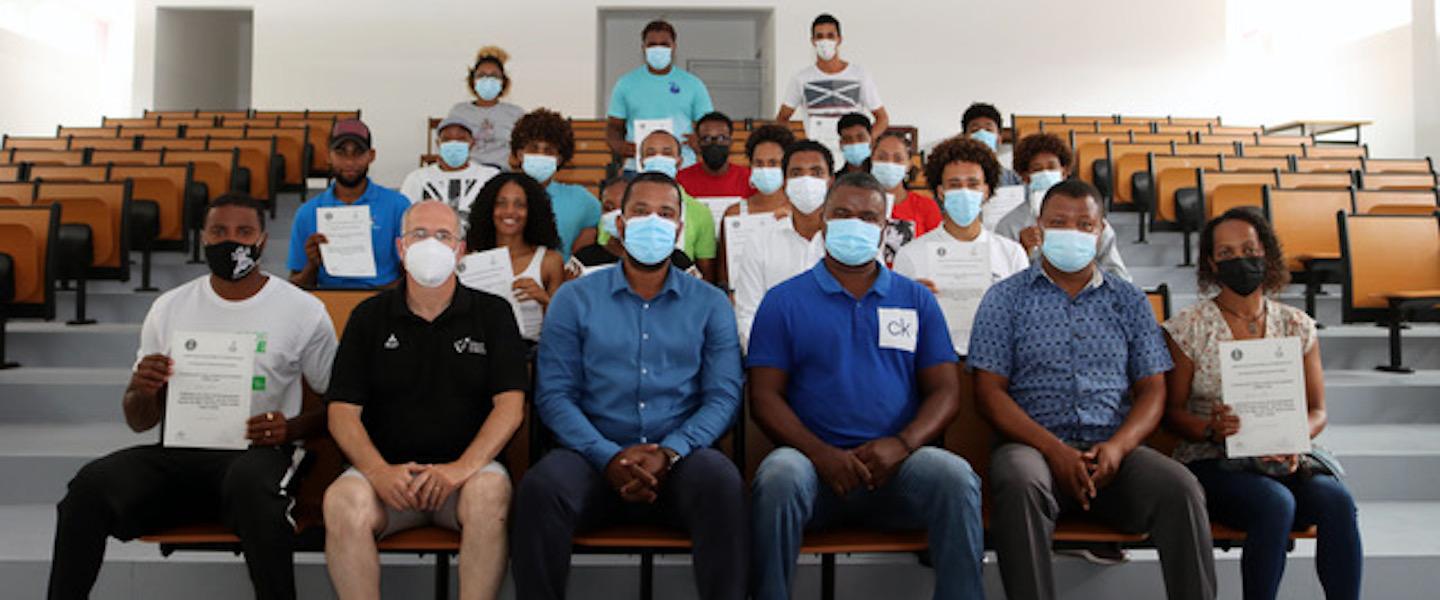 The International Handball Federation (IHF) held a Development of National Sports System course as part of the Olympic Solidarity education programme in Cape Verde from 19 to 31 August. Dr José Antonio Silva from Portugal led the course, and it was the first in-person course held by the IHF since the COVID-19 pandemic began.
The Olympic Solidarity programme's mission is to enable National Olympic Committees (NOCs) to develop and strengthen their structures, support their athletes, coaches and administrators, and promote the Olympic Values through targeted programmes. The Development of National Sports System portion of the programme is led by an IHF Expert/Lecturer who works together with the National Federation to develop their structure and coaches education. 
The course was held on two islands of the Cape Verde archipelago, Santo Antão and São Vicente, with 20 participants from each island joining the programme. The trainees were young men and women who had already done some work with children and pre-adolescents in clubs, sports initiation schools and high schools.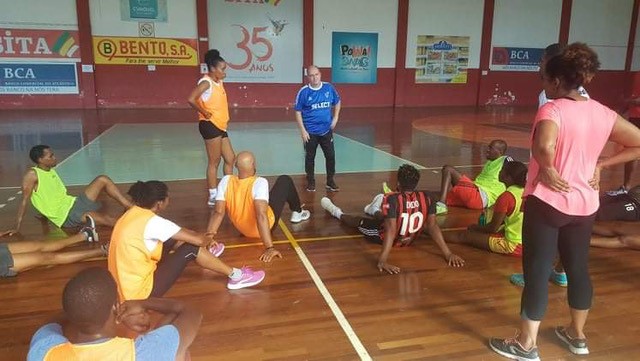 Dr Silva held both theoretical and practical classes, divided into the following modules: definition of the athletes and monitors/coaches profiles, base training planning in handball, physical and neurological aspects, structuring of competition system (regional and local) and financing systems (training and competition). 
In addition, as proposed by the Cape Verde Handball Federation, the trainees should carry out 12 hours of internship in handball schools in order to put the transmitted knowledge into practice. The participants were given a certificate of attendance, and after the above-mentioned internship, it will be replaced by another one certifying the accomplishment of this course.
The course in August is part one of a four-part project, which will be accomplished by Dr Silva on different islands of Cape Verde. Part two is expected to take place from 3 to 15 November on Boa Vista and Sai, and part three will be held on other islands from 3 to 25 January 2022. Finally, part four of the programme is scheduled for 3 to 17 July 2022, and it will be dedicated to the evaluation of the obtained results. 
For more information about Olympic Solidarity, click here.