23 Jun. 2022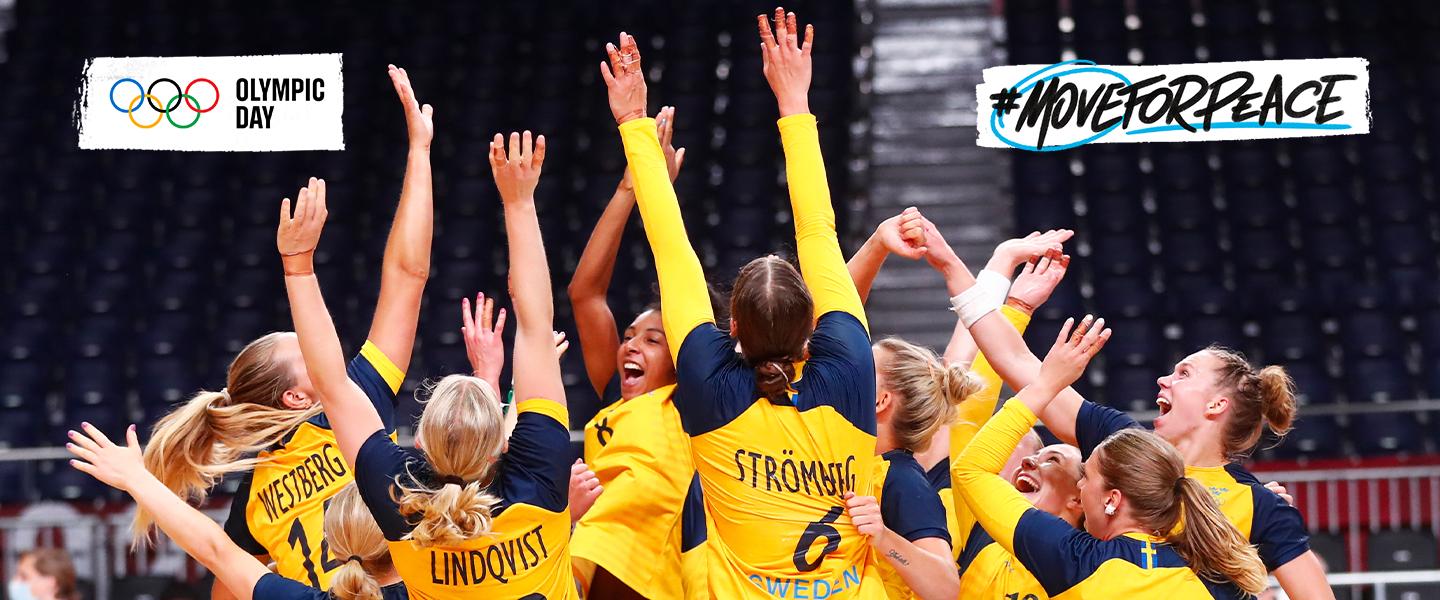 Today, on 23 June, the world celebrates Olympic Day – a date that promotes the Olympic ideals through sporting and cultural activities across the globe.
Olympic Day was introduced in 1948, in homage of the creation of modern Olympic Games on 23 June 1894. The purpose was to promote participation in sport, and in light of that, the Olympic Day Run concept was introduced in 1987, with 45 National Olympic Committees participating.
Today, more than 200 National Olympic Committees actively take part in Olympic Day, along with International Sports Federations – and, of course, the International Handball Federation is joining the celebrations as well.
#MoveForPeace
The world is seeking peace and togetherness, and two in three people believe the Olympics are effective in promoting peace through sport. Peace is fundamental to the Olympics, with mutual understanding and a spirit of friendship, solidarity and fair play at their heart.
Olympic Day is a chance to inspire people to get active and move together with purpose. On 23 June, the International Olympic Committee, as well as the International Handball Federation, want to encourage fans to dedicate a moment of movement for peace. 
This sentiment is summed up in the IOC's #MoveForPeace campaign, which asks people across the globe not only to get active behind one unifying message, but also to share their participation in the event in social media using the hashtags #MoveForPeace and #OlympicDay.
To further inspire people to take part in Olympic Day, the IOC created a series of 15-second videos showing Olympians getting involved in Olympic Day in their unique way. Besides, a motivational 60-second video provides a people-centric message to get communities active. 
For more information on Olympic Day, click here.