23 Aug. 2021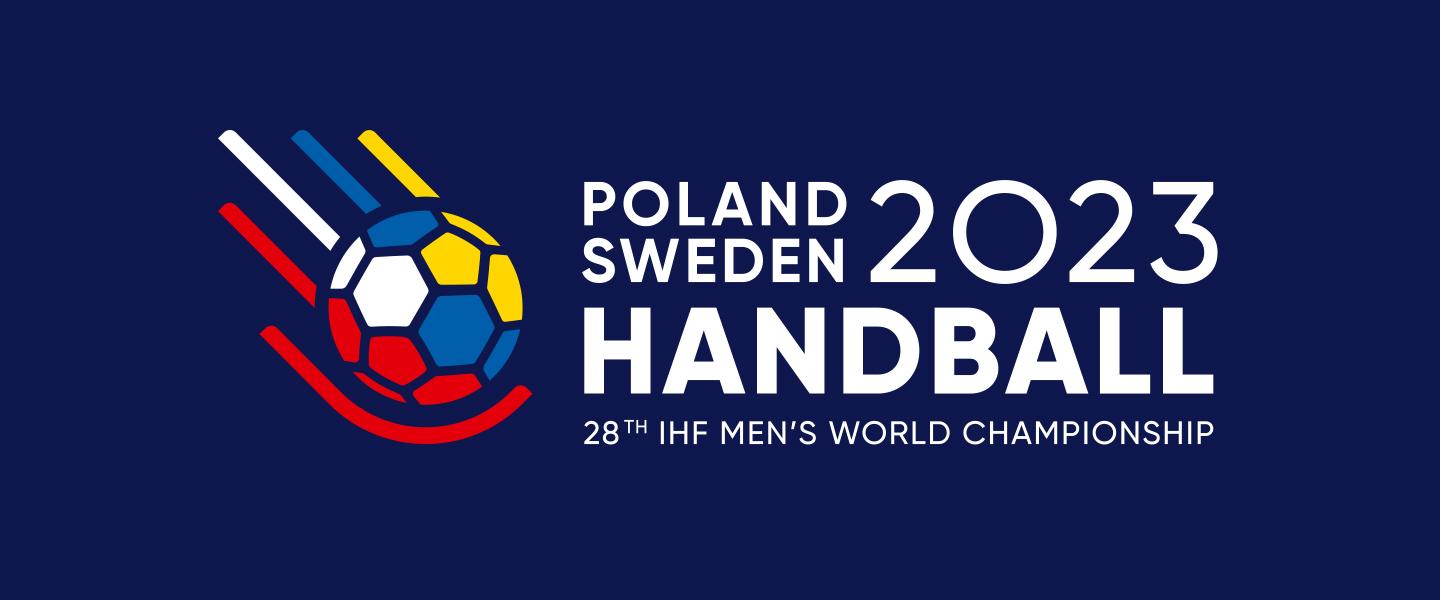 The 28th IHF Men's World Championship will be played in Poland and Sweden from 11/12 to 29 January 2023. The tournament will start with an Opening Match in Poland. The Host City of the Final Weekend will be Stockholm.
Now we are officially launching the logotype for the Men's World Championship in 2023. 
The symbol has been designed to be used on a dark blue background, but it may also stand alone.
The symbol (graphic mark) synthetically presents a flying ball. It was inspired by a comet lighting up the sky. The symbol conveys dynamism and expression. The trails form a hand which, in combination with a ball in the foreground, create a characteristic and friendly graphic form. The symbol's colours refer to the national colours of Poland and Sweden, the organisers of the Men's World Championship 2023.
It carries a clear message about the sports discipline of handball. A skilful and well-balanced colour split alludes to the cooperation of the event hosts and sticking together for the success of the Championship.
 


For more information
Krister Bergström, CEO Handballs WCh 2023 Sweden
Email: [email protected]
Mobile: +46703-525622
Mats Olsson, Media Manager Handball WCh 2023 Sweden
Email: [email protected]
Mobile: +46706-336130
Grzegorz Gutkowski, Tournament Director Handball WCh 2023 Poland
Email: [email protected]
Mobile: +48 668-437-732
Kamil Kołsut, Media Manager Handball WCh 2023 Poland
Email: [email protected]
Mobile: +48 792-631-614

Press release of the Poland/Sweden 2023 Organising Committee