01 Sep. 2020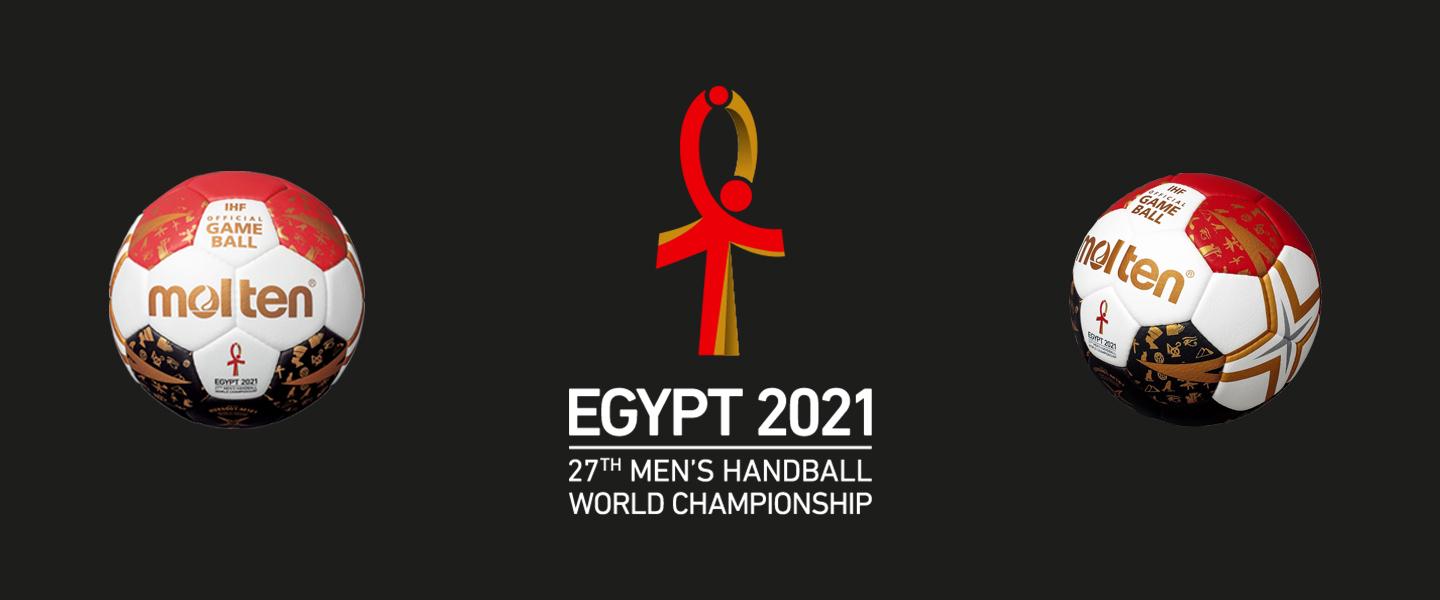 Today, the International Handball Federation (IHF) and its official ball supplier, Molten, launch the official ball of the 2021 IHF Men's World Championship – the 'NUEVA X5000 Egypt 2021 Edition'.
We can exclusively reveal the first images of the ball, which features a unique design in homage to the ancient culture of Egypt, host of the 27th edition of the championship, which will be staged from 13 to 31 January 2021.
The development of the special edition ball was based on the official ball for IHF competitions – the NUEVA X5000 – and features a custom design using the striking colours of the Egyptian flag and hieroglyphs symbolising the history of the Egyptian pharaonic era, connecting people to the deep history of the North African nation.
The NUEVA X5000 "features a premium cover material that improves ball control, with a soft foam panel construction, providing a softer feel, allowing for a better grip on the ball", with the custom official ball (size 3) and replica models (X300 Egypt: mini ball 00, X3300 Egypt: size 0, size 1, size 2 and size 3) available for purchase in selected markets starting next month, October 2020.
It is the fourth consecutive IHF Men's World Championship for which Molten have supplied the ball after they became an IHF Official Partner in 2014.
Their very first Men's World Championship ball was the 'X5000 Qatar 2015 Edition', launched in July 2014 for the 2015 IHF Men's World Championship in Qatar, followed by the 'X5000 France 2017 Edition' in June 2016 for the 2017 IHF Men's World Championship in France.
May 2018 saw the 'X5000 Germany/Denmark 2019 Edition' launch, ahead of the 2019 IHF Men's World Championship in Germany and Denmark.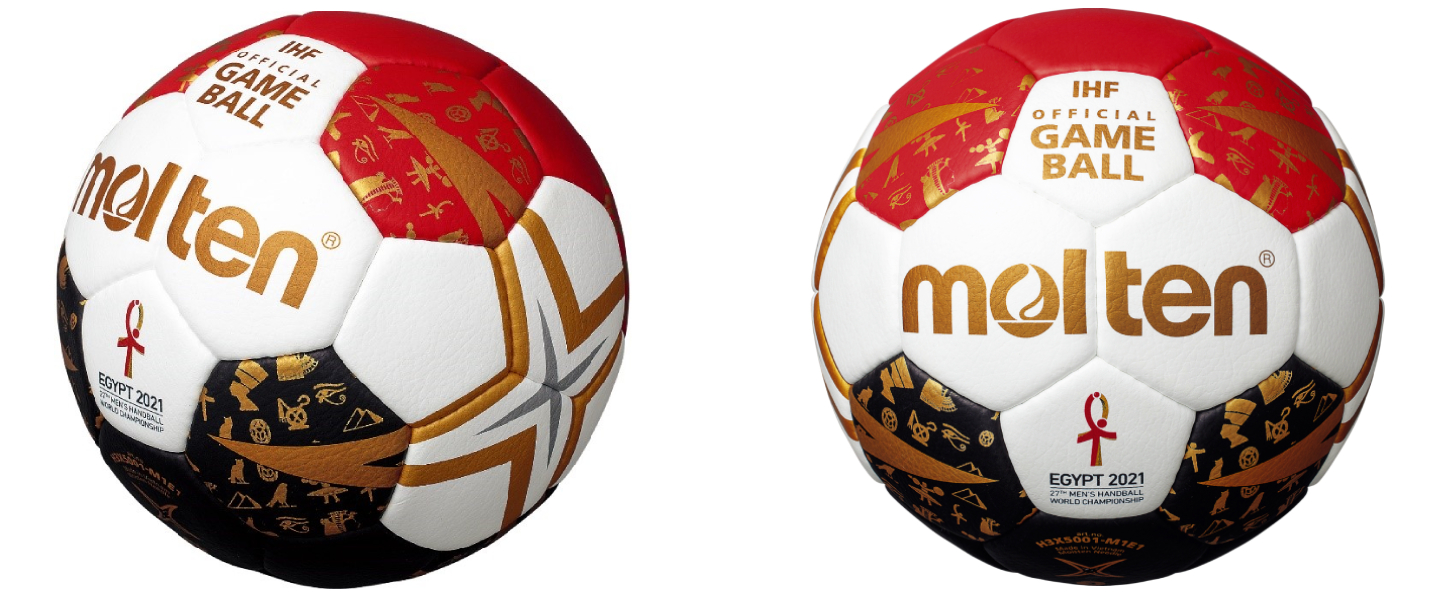 About Molten 
Molten have been manufacturing world-class balls and sports equipment, including the making and marketing of handballs of uncompromising quality since 1958. The Japanese corporation continues to supply official balls and equipment for major leagues, teams and international competitions around the world.
The Molten brand is committed to developing and supplying handball products with outstanding functionality and design, while fulfilling the brand promise "For the real game."
For more information about Molten and the IHF visit here and for Molten, visit www.molten.co.jp/sports/en.