20 Feb. 2019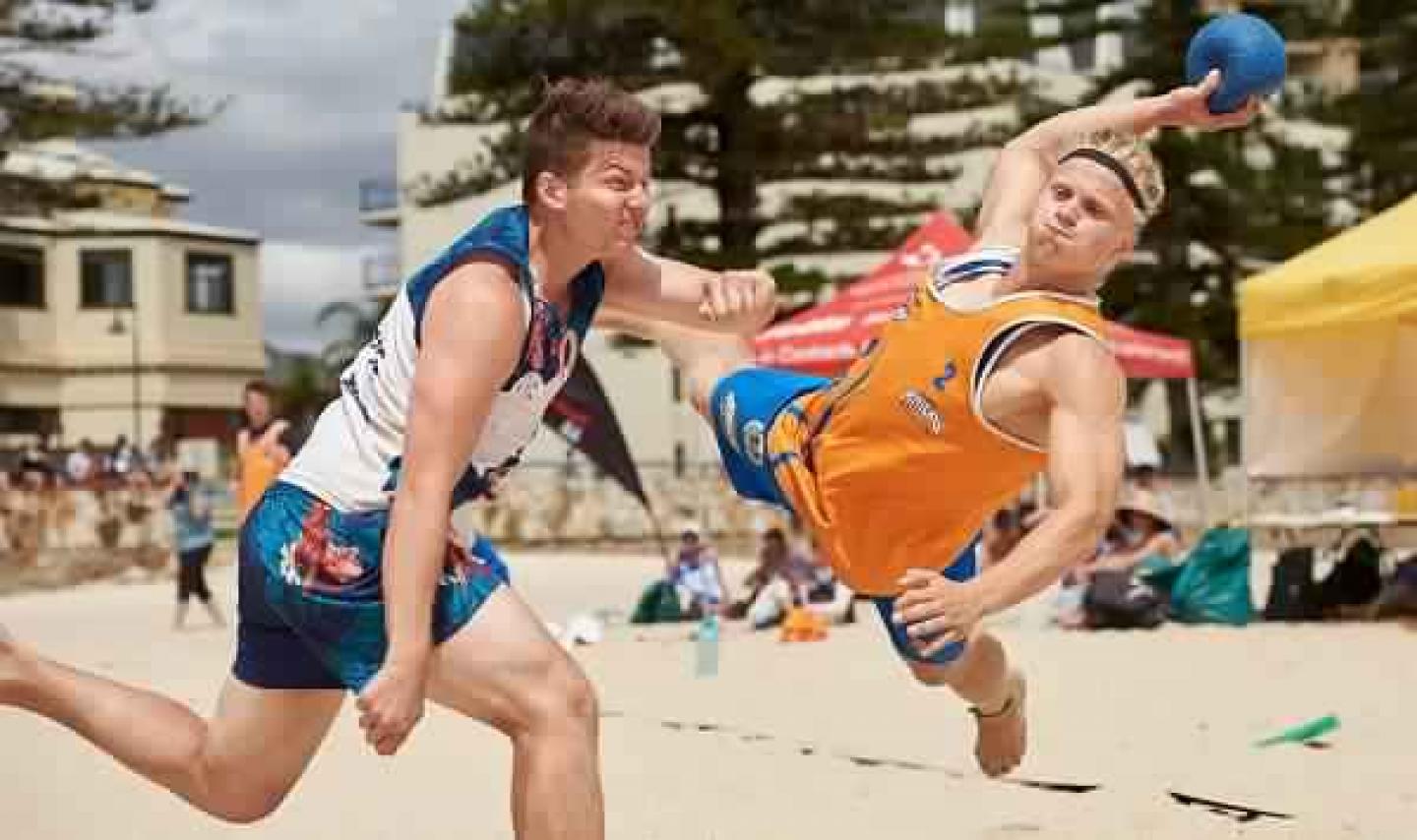 The 2019 OCHF and Australian Beach Handball Championships begin in Adelaide, South Australia on Thursday February 21, with 400 players and officials representing almost 40 teams from across Oceania travelling to compete in the two-level tournament. The event serves as qualification for the 2019 ANOC World Beach Games as well as determining the club champion within the region.
"Beach handball continues to rise in our state, with the sport being in its strongest position in history," says Handball South Australia President Tammie Hamilton, in what is the 10th anniversary season of beach handball in the state. "Local players are excited to match it with the best that Australia and Oceania has to offer, and we can't wait to bring the sport to life in front of a parochial local crowd."
Men's, women's and mixed teams from Australia, New Zealand, Japan, American Samoa, Cook Islands and Kiribati will take the sand in Glenelg for the four-day championship, finishing on Sunday February 24. In each gender, the winner of the Oceania title will qualify for the inaugural ANOC World Beach Games in San Diego, California from October 10 to 15, 2019, as well as the 2020 IHF World Championship in Italy.
Australia won both the men's and women's Oceania titles in 2018. They were joined by the New Zealand men's team at the 2018 IHF Beach Handball World Championship, who made their debut at the event in Kazan, Russia.
More information on the 2019 OCHF and Australian Beach Handball Championships, including the schedule and live streaming information, can be found on the event's Facebook page.
Photo credit: Jun Tanlayco