14 Dec. 2020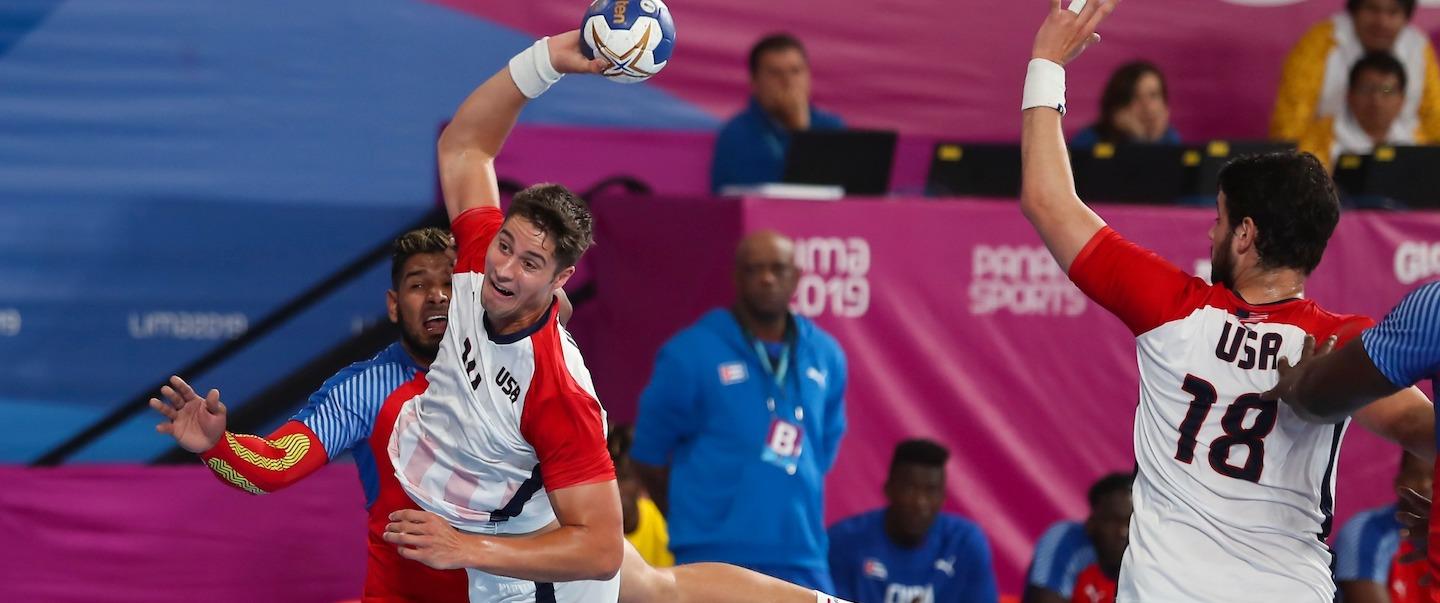 Could handball be 'America's Next Great Sport'? That is something towards which USA Team Handball (USATH) and the International Handball Federation (IHF) are working their hardest. The country is an important nation for the worldwide development of the sport, with a number of global sporting events featuring handball taking place in the country over the next few years – including the 2028 Olympic Games – and a market responsive to the growing sport.
With that in mind, and the difficulties posed by COVID-19 to arrange a North America and the Caribbean Handball Confederation (NACHC) qualification tournament, the USA were nominated by the IHF to be the NACHC representatives at Egypt 2021.
"I got goosebumps," said USA captain Ian Hüter to the Olympic Channel upon hearing the news of the nomination. "The news has been so exciting, but now is our chance to show Americans what a great and fun sport team handball is."
That chance at Egypt 2021 is the first one in the competition after they finished in bottom spot at France 2001, a position they are familiar with, having lost all 25 games in their total of six world championship appearances, starting with their debut in 1964.
However, the 2021 squad is very different to those which went before with work behind-the-scenes resulting in several players being placed in some of the best teams in Europe.
One such player is right back/wing Ty Reed, who moved to EHF Champions League side SG Flensburg-Handewitt this year and has no doubt about what opportunities Egypt 2021 will provide for his side who face European heavyweights France and Norway in Group E, alongside Austria.
"Win or lose, we need to show we're here to compete and that the direction of USA handball is shifting from what it's known for in the past to the direction that it's heading now. It's a mindset and tempo change for everyone to see that USA is heading places," said Reed to the USATH website.
"Egypt 2021 is a huge stepping-stone for the exposure (of handball) within America and we have a chance to play on the biggest stage in the world. I want to send a great team into the 2028 Olympics and the best way to do that is to go out firing."
2,02m line player Drew Donlin also plays his club handball for an EHF Champions League side – Ademar Leon in Spain – and is well-aware of the limitations of his team but appreciates the stage they are on.
"I think we're realistic that we're maybe not a medal team (at Egypt 2021), but I think we have a good shot at surprising some people because a lot of people in the handball world just kind of look the other way when the U.S. is there," he said. "They don't really take us seriously, so hopefully we can turn some heads."
As a member of the United States Olympic and Paralympic Committee (USOPC), all positions on and off court for the Egypt 2021 USA delegation had to, legally, be available to apply for once the nomination was announced. However, this did not mean that key players, who had already shown much promise, were not already on USA head coach Robert Hedin's radar.
USA coach since 2018, Hedin is clear about his Egypt 2021 goals.
"We want to win the first ever two points for the USA at an IHF Men's World Championship," said the former Norway men's national team coach. Hedin played 196 games for Sweden and won a IHF Men's World Championship bronze medal in 1993.
"We have a very strong group, [but] I hope to see our players not back down from a challenge. I will prepare them to win each game, just as I have prepared in my career to win each game."
Key players: Drew Donlin (line player), Ian Hüter (centre back), Domagoj Srsen (left back/line player), Ty Reed (right back/wing), Gary Hines (back), Aboubakar Fofana (left back), Rene Ingram (goalkeeper)
Qualification for Egypt 2021: Nominated by IHF as NACHC representatives
History in tournament: 1964: 16th, 1970: 16th, 1974: 16th, 1993: 16th, 1995: 21st, 2001: 24th
Group at Egypt 2021: Group E (Norway, Austria, France, United States of America)