02 Dec. 2019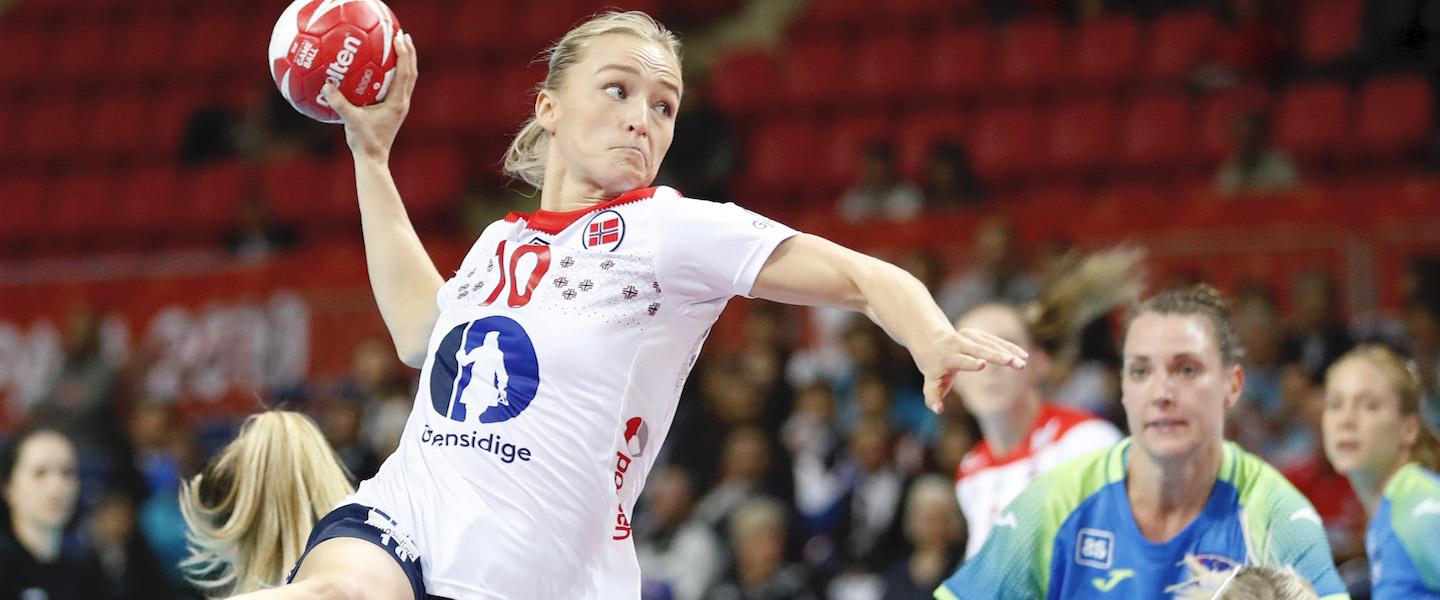 Norway found themselves in the unfamiliar position of needing to fight back from behind in the closing match of round 2 for Group A, but after they trailed most of the first half, the record European champions had no trouble taking firm control in the second period. The Scandinavian side turned a one-goal half-time advantage into a 16-goal win, and with that claimed their second two points to join Serbia on four at the top of the table. 
With the loss, Slovenia remained on two points alongside the Netherlands, who they defeated in round 1. 
GROUP A
Slovenia vs Norway 20:36 (12:13) 
The opening half saw a blinding show from Slovenia's back court, led by the irrepressible right back Ana Gros, who tallied eight goals in the first 30 minutes alone. Left back Tjasa Stanko also had a great opening, scoring three goals and playing a key role in setting up the offence alongside centre back Nina Zulic. 
Slovenia counted on just one other scorer in the first period, but it hardly mattered that the wings were not used in attack as Gros proved simply unstoppable and Stanko also carved up Norway's attack. The two were outstanding with long-range shots from outside nine metres, and Norway's defence and goalkeepers simply had no answer. Although they held the lead, Slovenia never stopped looking for solutions to stay in front, trying an attacking combination with two line players and only Gros and Stanko on the back court for a period. 
However, Norway's deep options in attack and trademark counter-attack game meant they never let Slovenia pull too far away. The 2015 world champions were rewarded for their efforts in the final minutes of the half, when they levelled in the 26th, 11:11. The equal score line prompted a time-out from Slovenia coach Uros Bregar, and after that, Norway's defence and keeper Silje Solberg had clearly found the answer to quieten Gros. 
The star right back's shots were blocked or saved, and Norway were able to pull in front by one in time for the break. When the match resumed, it was clear that coach Thorir Hergeirsson had again given his team exactly the recipe needed during the break. Norway scored the opening two goals of the half, and the three-goal distance grew quickly from there. 
By the 40th minute Norway's advantage had increased to six goals, 14:20, and Bregar soon began to replace his key players in order to rest them for what will be a critical round 3 match against Serbia on Tuesday. At the 50-minute mark, Norway held steady in front at 26:18, and, with fast break after fast break – a total of 13 in the match – they extended the lead to a clear 16 goals at the buzzer. 
hummel Player of the Match: Silje Solberg, Norway