03 Dec. 2021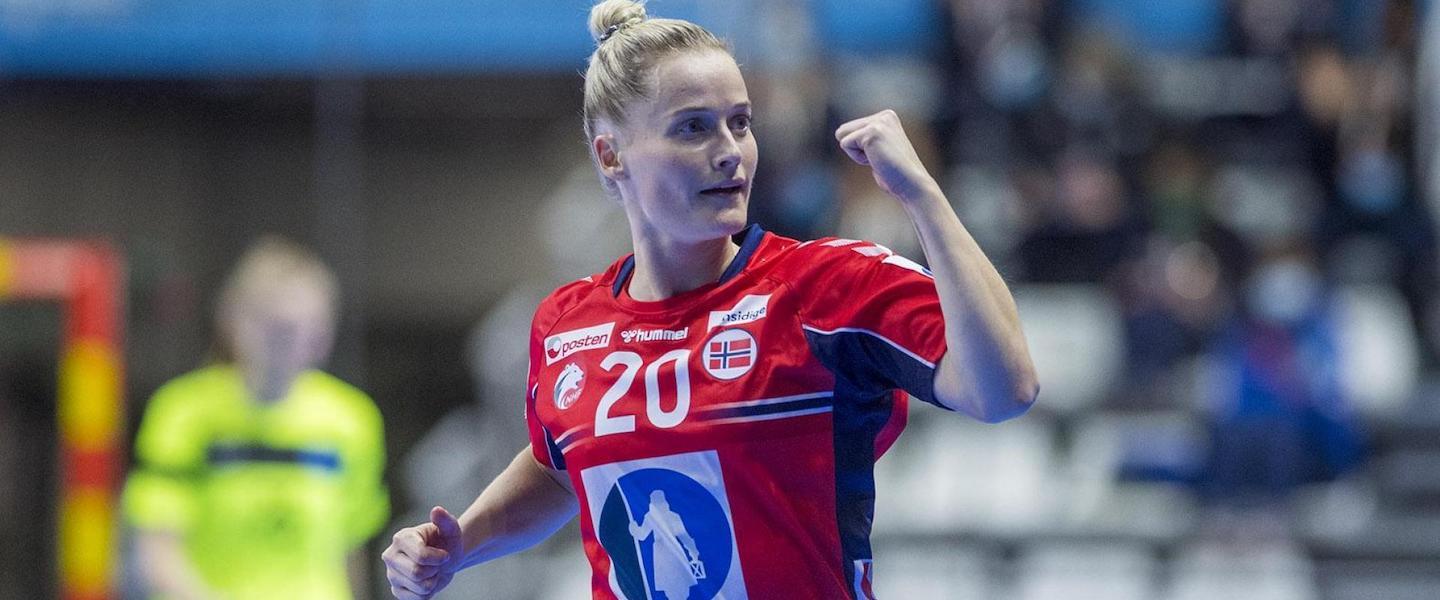 Norway won their 113th game at an IHF Women's World Championship, opening their Spain 2021 campaign with a clear win against Kazakhstan, 46:18.
GROUP C
Norway vs Kazakhstan 46:18 (24:10)
Surprisingly enough, it took Norway three minutes and 43 seconds to score their first goal at the 25th IHF Women's World Championship, with the infallible Scandinavian side turning the ball over three times in that timespan.
Yet, Kazakhstan were up just by a goal by that time and it did not take much for Norway to clean their act up and improve their efficiency, especially on their trademark fast breaks which are a huge weapon in their arsenal.
Therefore, Norway embarked on an outstanding 8:1 run, fueled by three goals from left wing Camilla Herrem, who received the hummel Player of the Match award and two from star centre back Stine Bredal Oftedal, basically clinching their 113th win at the IHF Women's World Championship in their history.
Rotating his players at ease, Norwegian coach Thorir Hergeirsson looked pleased on the sidelines, as his team scored nine goals via fast breaks in the first 30 minutes, with the gap getting bigger by the minute. Veteran goalkeeper Katrine Lunde, who is at her seventh edition in the world flagship competition also helped with six saves, for a superb 40% saving efficiency.
With Hergeirsson giving a chance to every player on his squad for this game, Norway continued to score at ease, maintaining the same rhythm from the first half.
With each and every one of the Norwegian players scoring at least one goal, they used another 11:2 run to open up a 42:17 lead with six minutes to go.
The game was far from perfect for Norway, who had an attacking efficiency of 72%. The gap was not as big as the one of their opening game at Japan 2019, 47:16 against Puerto Rico, yet Norway confirmed their credentials as one of the teams to beat at Spain 2021.
The 46:18 win did not surprise anybody, but it was Norway's depth and excellent fast breaks – 13 goals from 15 shots – that really stood out.
Norway are set for another win on Sunday, when they face the Islamic Republic of Iran, who conceded a 11:39 loss against Romania, all but securing their main round berth with a positive result. 
Kazakhstan will be facing Romania, with the specter of another loss looming large, as they have never won against a European side. The Asian side will be playing against Iran for a place in the main round on Tuesday.
hummel Player of the Match: Camilla Herrem, Norway
Photo: RFEBM / Á. Bermejo