30 Nov. 2019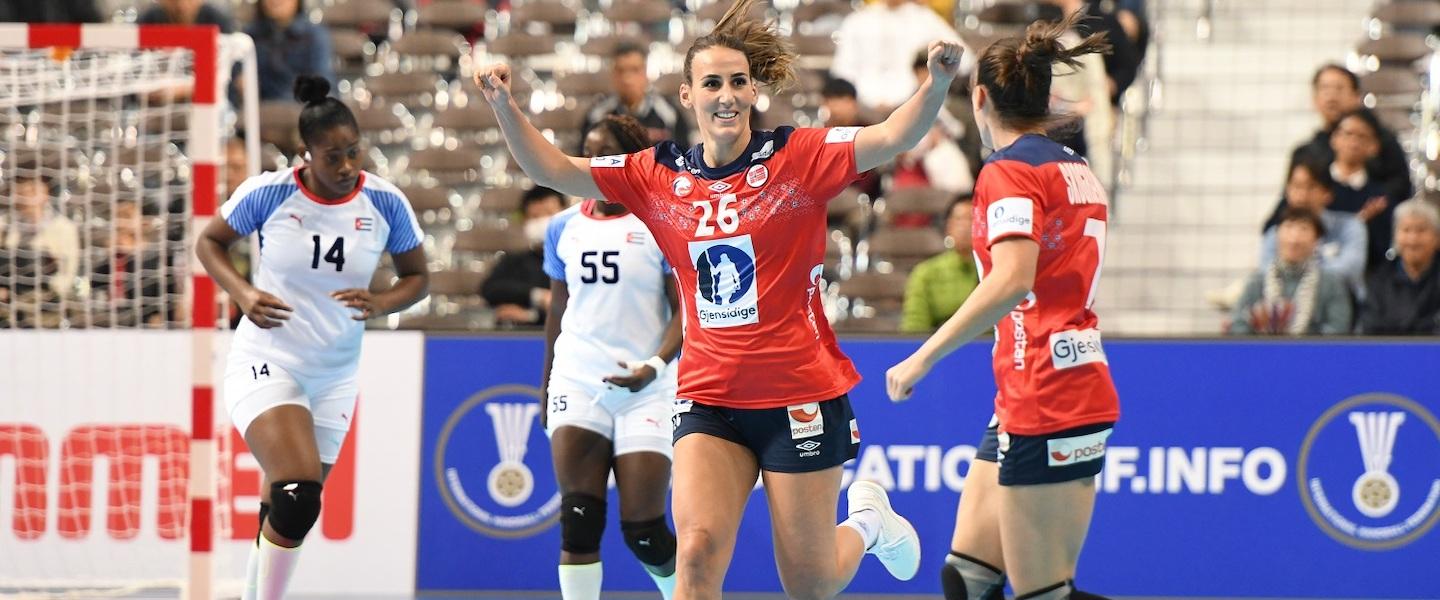 The scoring came early and often for Thorir Hergeirsson's team as they got off to the start they were hoping for at the World Championship taking care of Cuba 47:16.
GROUP A
Norway vs Cuba 47:16 (22:7)
Kari Skaar Brattset scored the first goal of the match just 27 seconds into the game followed by a goal from Samma Charlotte Solberg to make it 2:0. A goal from Cuba's Schakira Robert Reinoso afterwards made it a 1:2 game and that was about as much sweating as Norway would do for the rest of the match. Despite amazing saves from Cuban Goalkeeper Indiana Cedeno Ramos that kept the Cubans in it for a few minutes, Norway's speed and technique quickly took over as they went into halftime with a comfortable 25:9 edge.
The second half was much of the same as Cuba's offense struggled to get going only managing to score seven points. Meanwhile, Norway was easily able to increase their lead thanks a balanced offense that saw goals from 13 different players. Heidi Loke and Camilla Herren led all scorers with eight goals apiece including a perfect 8/8 from Herren. Six Norwegians finished with a perfect shot percentage and the team finished 47/60.
Cuba's first World Championship appearance may not have started the way they wanted but showed positive signs throughout the match. Lisandra Lusson Miranda and Yarumy Cespedes Chirino were the top scorers for Cuba with three goals each. The North American champions will look to carry some of that momentum into the last two group play matches.
Norway now look ahead to Slovenia with potential major group play and tournament implications on Monday.
hummel Player of the Match: Camilla Herrem, Norway