09 Dec. 2019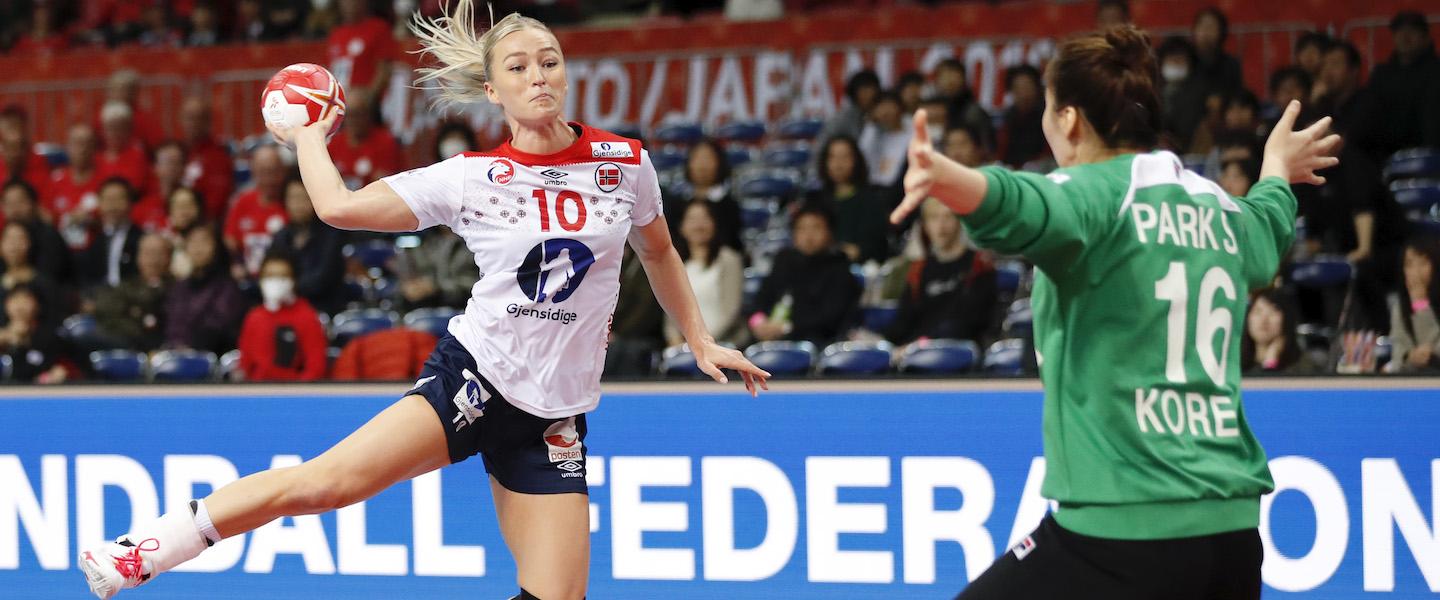 Norway left no doubt in their second Japan 2019 main round match, clearly defeating Republic of Korea and moving up to six points on the table, where they now lead Group I. 
With just one round left to play and two points, Korea can no longer reach the top two positions in the group and are therefore out of contention for the title. 
GROUP I
Republic of Korea vs Norway 25:36 (10:20)
When Norway took a 10-goal lead into the break, the two points from this encounter were essentially decided. It was clear that Korea's comparative lack of depth cost them, as the key players could not find the power to challenge relentless Norway, who can afford far more rotation. 
It was mainly in attacking efficiency that Korea were outmatched. They managed one more shot than Norway during the game, but their chances were not as strong and they could not find the back of the net anywhere close to the number of times their opponents struck. 
Norway goalkeeper Silje Solberg was a key factor in that aspect. When she left the court in the 52nd minute, Solberg counted 17 saves at an impressive 44%. In Korea's goal, Saeyoung Park tallied seven saves. 
Once again, it was right back Eun Hee Ryu who was most crucial in Korea's attack, but even her seven goals were below her usual record seen so far at Japan 2019. Norway were led by  their captain Stine Oftedal, also with seven goals. 
The game opened level before Norway streaked ahead. From 4:5 in the 10th minute, the Scandinavian side recorded a 5:0 partial that quickly had Korea in a difficult position. Korea managed just five more goals in the period, and with that, the decisive half-time score line was secured. 
Following the half-time distance, Korea did manage to fight back, but the closest they could come was five goals at 20:25 in the 47th minute. Once again Norway took control, and never relented as they powered to an 11-goal win. 
hummel Player of the Match: Stine Oftedal, Norway