04 Mar. 2019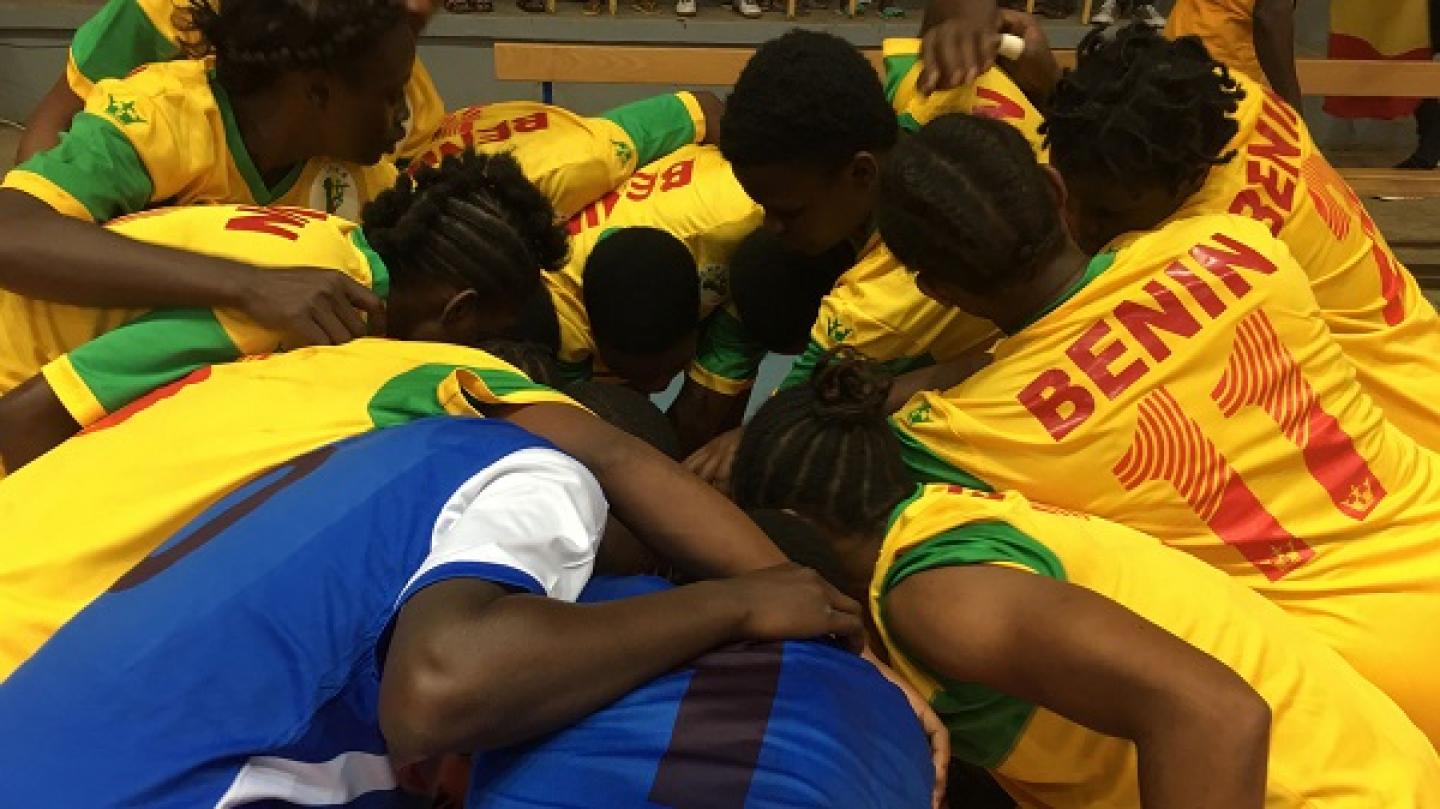 The first women's competition in the new format of the IHF Women's Trophy has completed in Niamey, Niger, with Nigeria and Benin winning the Africa - Zone III youth and junior titles respectively.
Both youth and junior competitions featured Benin, Nigeria, Niger and Togo.
Following the completion of the preliminary round matches, the final two days of competition decided the medals, with Nigeria easily overcoming host nation Niger in the youth final, 30:16, while Benin grabbed bronze, defeating Togo 31:20.
The win for Nigeria's youth side meant they finished with four wins out of four in their age category, just like the Benin women's junior team – who recorded their fourth win, defeating Nigeria's junior side in the final 38:24. Togo put up a fight in the bronze medal match against the host nation, but eventually lost 26:22.

Both the Nigerian youth team and Benin junior team will now go forward to the IHF Women's Trophy Africa - Continental Phase competition, to be held later this year.

In addition to the action on court, off court, as part of the IHF's commitment to developing the game and those involved in it worldwide, a five-day coaching course was held with coaches representing all four national team delegations as well as 26 local coaches from Niger.
Final Ranking
Youth Competition
1 Gold – Nigeria (NGR)
2 Silver – Niger (NIG)
3 Bronze – Benin (BEN)
4 Togo (TOG)
Junior Competition
1 Gold – Benin (BEN)
2 Silver – Nigeria (NGR)
3 Bronze – Niger (NIG)
4 Togo (TOG)
Results
Thursday 28 February
Youth Competition
Bronze medal match: BEN vs TOG 31:20 (13:11)
Friday 1 March
Youth Competition
Final: NGR vs NIG 30:16 (13:6)
Junior Competition
Bronze medal match: NIG vs TOG 26:22 (15:12)
Final: BEN vs NGR 38:24 (18:12)
Preliminary Group
Monday 25 February
Youth Competition
NGR vs TOG 50:11 (29:6)
NIG vs BEN 27:22 (10:8)
Junior Competition
BEN vs NGR 33:28 (15:14)
Tuesday 26 February
Youth Competition
BEN vs NGR 22:34 (11:21)
TOG vs NIG 22:33 (10:21)
Junior Competition
NGR vs TOG 31:19 (10:9)
BEN vs NIG 32:18 (17:4)
Wednesday 27 February
Youth Competition
TOG vs BEN 16:27 (8:12)
NIG vs NGR 17:39 (11:22)
Junior Competition
BEN vs TOG 41:18 (20:7)
NIG vs NGR 30:31 (17:15)
Thursday 28 February
Junior Competition
NIG vs TOG 27:18 (13:10)