24 Aug. 2022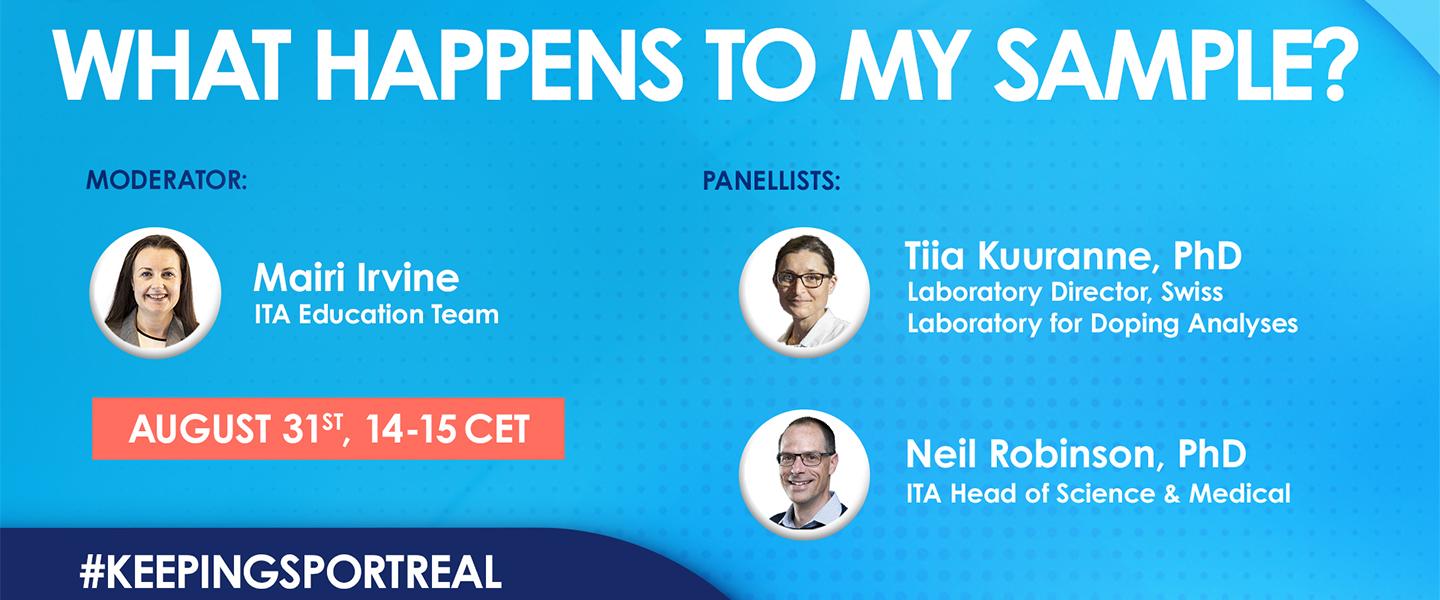 The International Testing Agency (ITA) has announced their eight webinar in 2022, which will take place on Wednesday 31 August between 14:00 and 15:00 CEST. The focus this time will be on what happens after an athlete's sample was taken.
"Have you ever wondered what happens to an athlete's sample once it leaves the Doping Control Station? How is the sample transported to the laboratory, and what happens once it arrives there? How is a sample tested, what happens to the B bottle, and how is the athlete notified of their results? These parts of the Doping Control Process are called the Chain of Custody and Laboratory Work, and they are just as important to understand as the actual athlete sample collection process," ITA explains.
This month's experts Tiia Kuuranne PhD, the Laboratory Director of the Swiss Laboratory for Doping Analyses, and Neil Robinson PhD, the ITA's Head of Science and Medical, will bring this topic closer to you.
Everybody who's interested in this exciting topic and wants to have a look behind the scenes is welcome to join the webinar, which will be conducted in English, with translation into four additional languages – Arabic, Spanish, French and Russian – available. 
Click here to register for the webinar.