12 Sep. 2022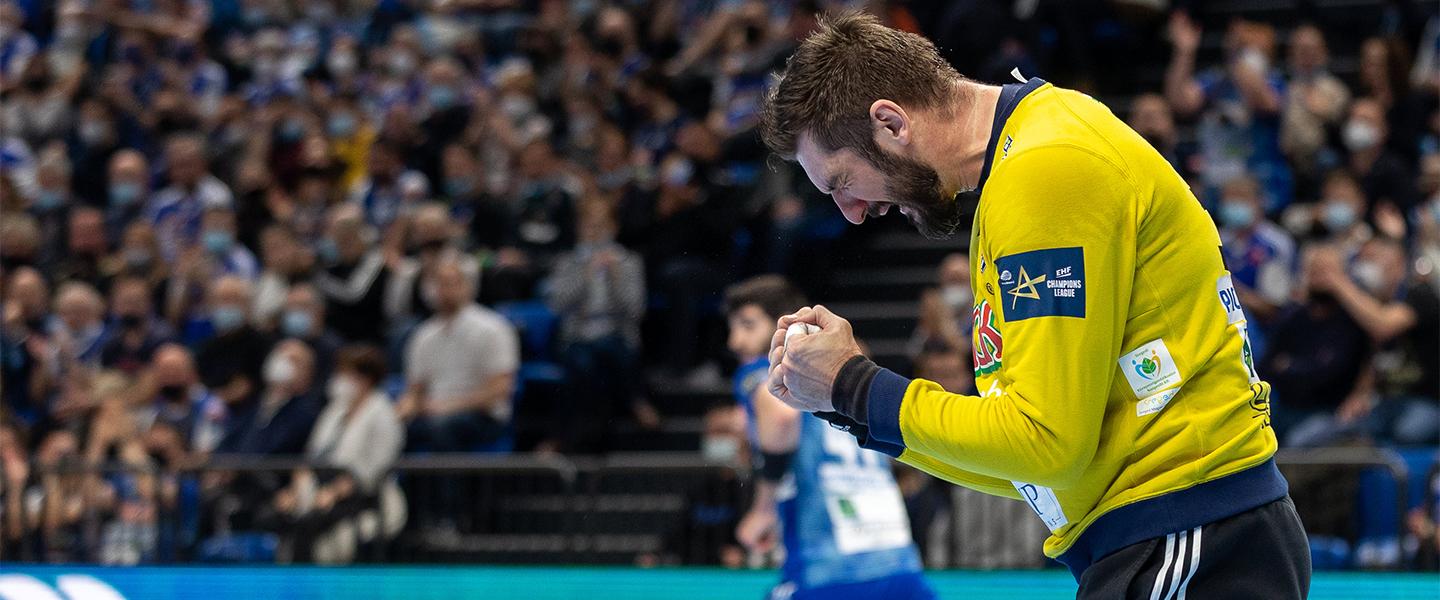 The Machineseeker EHF Champions League will start on Wednesday, 14 September, with four high-profile clashes, as the top teams in European men's club handball throw off the most important continental competition, which enters its 30th season.
16 teams representing 11 countries, with France, Germany, Denmark, Hungary and Poland boasting two teams each, will be at the start. Two groups of eight teams each will play in a round-robin format, with the top two sides in each group progressing to the quarter-finals, while the teams ranked third to sixth will earn a play-off berth.
Five former champions – SC Magdeburg, Łomża Industria Kielce, RK Celje Pivovarna Laško, THW Kiel and reigning champions Barça – will be at the start, as Barça can match their achievement of winning the title three times in a row after having already secured this feast between 1995 and 2000, when they clinched the trophy in four consecutive seasons.
The reigning champions have bolstered their squad with the additions of goalkeeper Emil Nielsen, left wing Hampus Wanne and left back Jonathan Carlsbogard, adding a Scandinavian vibe to an already packed team.
The path to the Truckscout24 EHF FINAL4 2023 is, however, difficult, with several teams eyeing success in the top European competition.
Maybe the most interesting transfer this summer was three-time IHF Male Player of the Year and three-time IHF Men's World Championship MVP Mikkel Hansen, from PSG Handball to Aalborg Håndbold.
Hansen, the third-best all-time goal scorer in the history of the competition with 1,053 goals, is still chasing his first-ever EHF Champions League trophy, after losing the final in the 2016/17 season and making it to the EHF FINAL4 only four times.
Another side that eyes glory is Łomża Industria Kielce, who have improved their team by signing right back Nedim Remili and the top scorer of the Swedish league last season, Elliot Stenmalm.
Perennial contenders Telekom Veszprém HC have been drawn into Group A alongside PSG, SC Magdeburg and CS Dinamo Bucuresti, which makes it another balanced group that will surely yield tough games.
PSG had a busy season on the transfer market, losing five key players – including both goalkeepers, Vincent Gerard and Yann Genty – but brought in Jannick Green and Andreas Palicka, while betting on young star Dominik Máthé, transferred from Elverum.
In terms of records, THW Kiel need only 43 goals to become the second team in history to hit the 10,000-goal milestone, while Telekom Veszprém HC will also score their 10,000th goal, as they only need 209 goals.
Kiril Lazarov (1,363 goals) is still the top scorer in the history of the competition, followed by Nikola Karabatic (1,151 goals) and Mikkel Hansen (1,053 goals), and will be hard to topple in the next two seasons, despite finishing his playing career.
Machineseeker EHF Champions League 2022/23 season
Group A: Paris Saint-Germain Handball (FRA), SC Magdeburg (GER), GOG (DEN), FC Porto (POR), CS Dinamo Bucuresti (ROU), Telekom Veszprém HC (HUN), Orlen Wisła Plock (POL), HC PPD Zagreb (CRO)
Group B: Pick Szeged (HUN), Elverum Handball (NOR), RK Celje Pivovarna Laško (SLO), Łomża Industria Kielce (POL), THW Kiel (GER), HBC Nantes (FRA), Barça (ESP), Aalborg Håndbold (DEN)
For more information on the Machineseeker EHF Champions League, visit eurohandball.com.
Photo: Pick Szeged / Eliza Sólya