20 Dec. 2017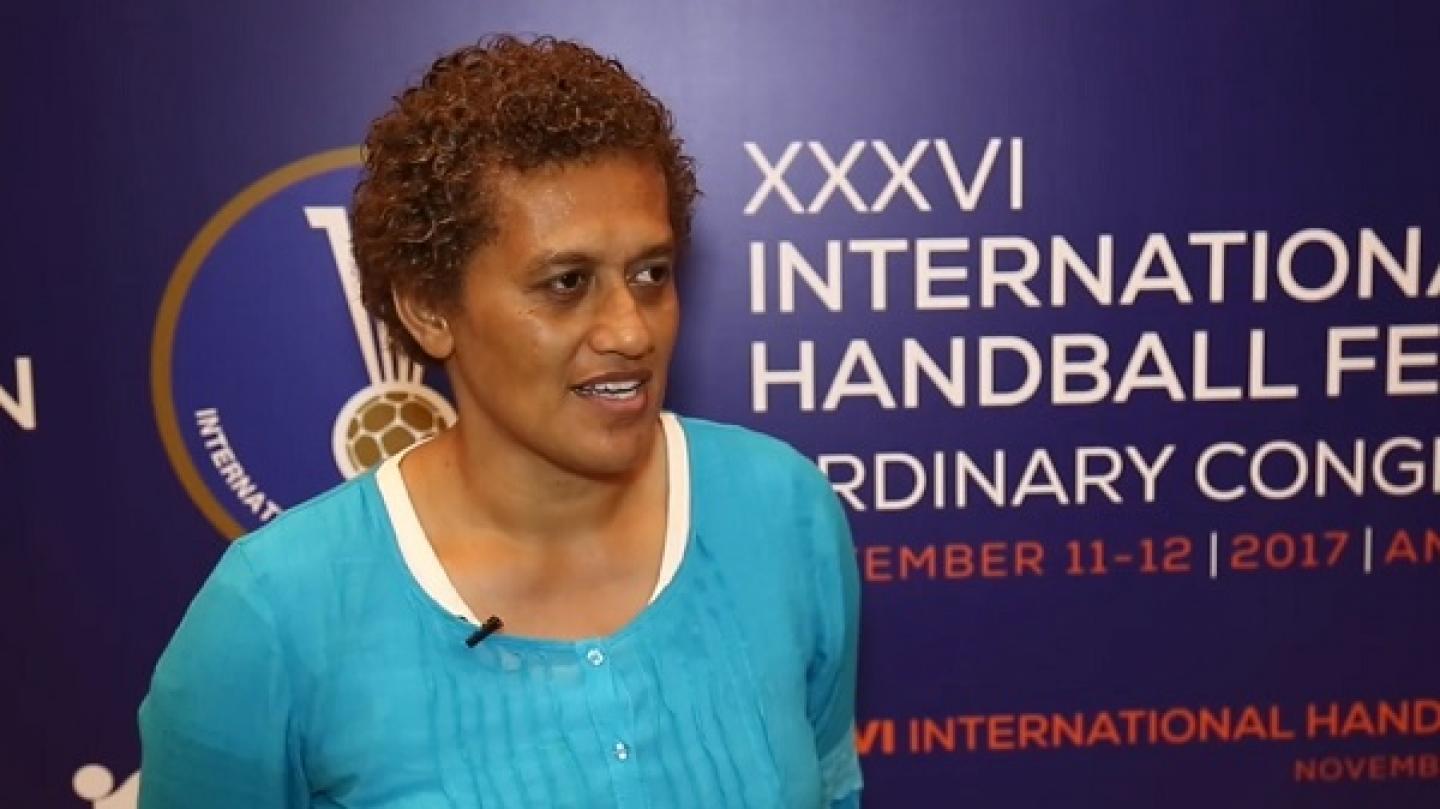 Five new Member Federations were approved at the recent XXXVI Ordinary Congress of the IHF, bringing the total number of IHF members to 209. Together, Fiji, Timor-Leste, Jamaica, England and Scotland represent four continents, though all share similarities with regard to their stage of handball development, current focus and challenges.
"We actually started promoting the sport in December last year, so this phase that we are going through is really creating awareness of the sport," says President of the Fiji Handball Sainimili Lavenia Talatoka. "It's more to position it as a fun sport that children can be part of. Mainly our athletes have been primary school kids.
"We're looking at handball as something that will be different, and given that Fiji just won its first gold medal at the Olympics in 2016, we'd like to position it as something we can aspire to in the next eight years.
"Our challenge would be moving going past that phase that it's beyond introduction. We're excited, we have a great team, and we believe that we can make some good changes."
In Scotland, there is a similar focus on school-age children, as the youth development programme has been in successful operation since the late 1990s.
"There are many new clubs. We have youth programmes in some clubs, from five to 18 years old. We have regular youth club competitions for all ages and developing school competitions for primary and secondary schools. We are beginning to see the youth coming through to senior level and we have a large number of players representing Great Britain at a national team level," says Director of the Scottish Handball Association Stephen Neilson.
"The membership of the IHF gives us a chance to increase our profile within the world of handball. We will be able to work on joint projects with the IHF. We are particularly interested in further school development, so we will be discussing the [email protected] project."
In Jamaica, there is also significant interest from schools, while the Federation is simultaneously working toward the introduction of beach handball.
"Handball in Jamaica is a new and exciting endeavour. In less than a year we have seen interest from schools, kids aged 12 to 16 years. It goes to show the potential of the sport on our island," says Secretary General of the Jamaican Handball Federation Oery Warren. "Handball offers more opportunities for youth development, and widening the competitive spirit innate to Jamaicans as another avenue to excel. Rural Jamaica is primed for beach handball and our Federation has already planted the seeds."
More interviews with Member Federations from around the world will be published in the coming weeks on the official IHF YouTube channel here.