19 Oct. 2021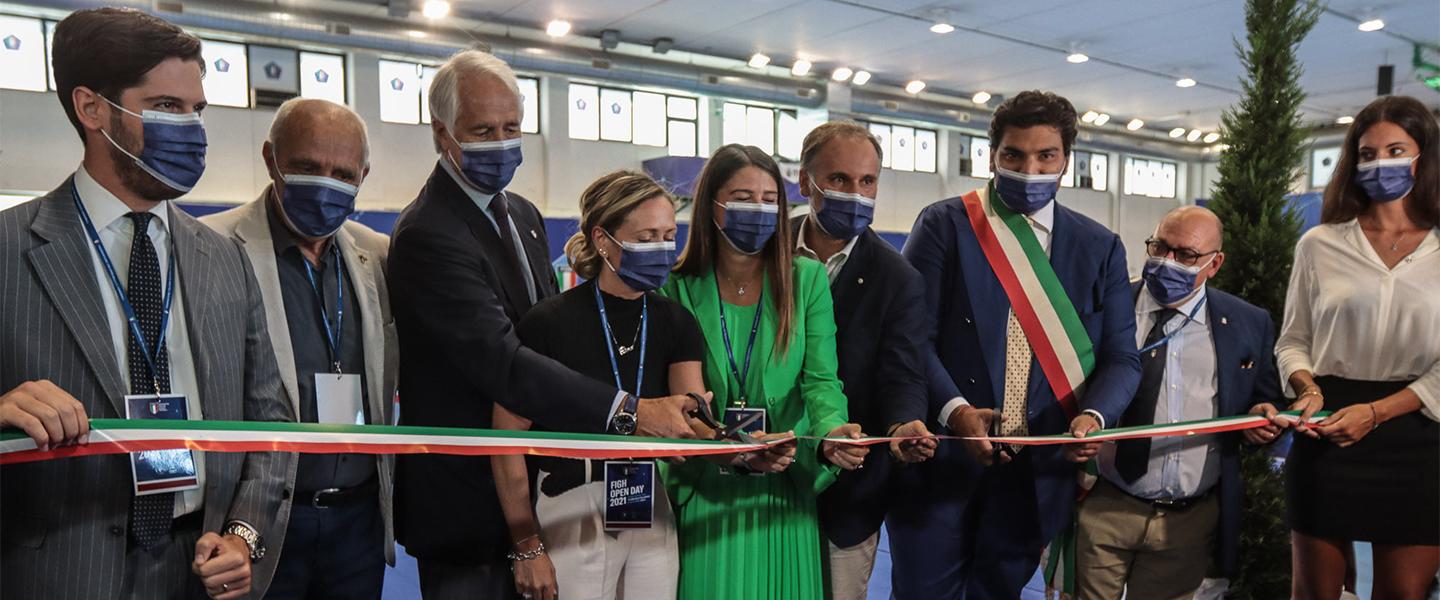 One of the emerging nations of European handball, Italy, have been making steps towards strengthening their present and future by creating a new technical centre, named 'La Casa della Pallamano', the literal translation of which is 'The House of Handball'.
The Italian men's national team have qualified only once in history for an IHF Men's World Championship, in 1997, when they finished 18th, while their women's national team took part in the 2001 IHF Women's World Championship and won the EHF Challenge Trophy in 2004.
However, the federation's ambitions are high, with Italy forging new generations in order to return to the top handball competitions in a few years' time.
The first step towards that goal was the inauguration of the new Casa della Pallamano on 3 September. The sports hall is located in Chieti, a town situated about 200 kilometers from Rome. The focus of the Italian Federation was to restyle and modernise the arena in order to create a new sense of identity for the Italian teams which will train and play there.
"The inauguration of this sports hall represents a pivotal moment in the life of our federation. After 51 years of activity, we finally have a Technical Centre: a house that we built to be beautiful, new and modern.
"We started working a year ago, during times when the pandemic struck Italy hard, when the common feeling was conditioned by the fear. However, we tried to build something, invested in it and, right now, this is a sign of determination and foresight. The Technical Centre is a starting point, it is the basis for an Olympic Federation that wants to aspire to grow and be competitive," said Pasquale Loria, the President of the Italian Handball Federation (FIGH).
The blue colour, which is instantly associated with the Italian sides, is predominant in the new arena, as well as motivational messages for the players who are taking to the court.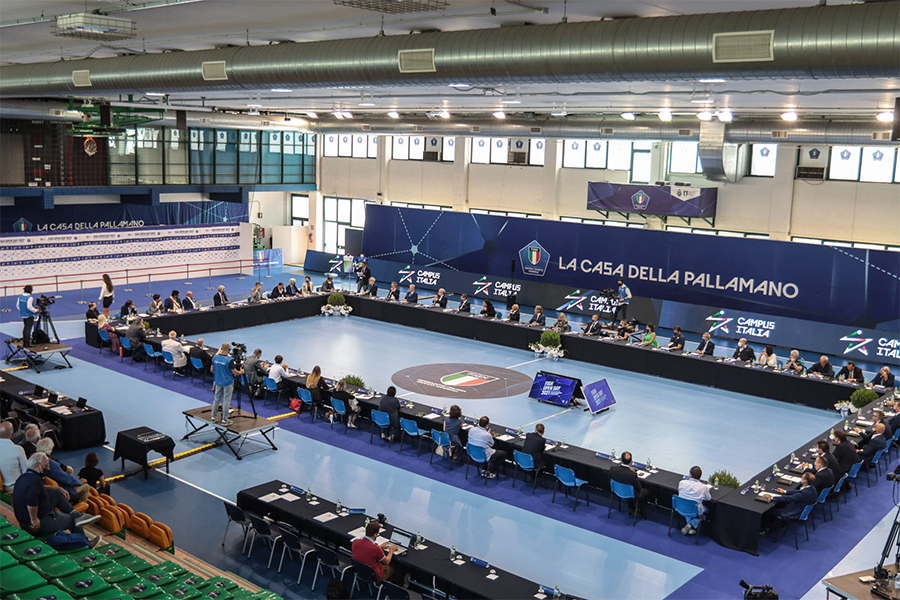 Before the official inauguration, La Casa della Pallamano hosted several training camps, friendly and official matches of the Italian national teams, including the W19 EHF Championship, which saw Italy take the trophy with a convincing 27:25 win against Lithuania in the final.
The new arena became the home for the Italian youth and junior men's and women's teams, but also for the senior sides in the near future. The Italian men's national team have also played in Chieti during the last year, when work at the arena was underway, in the EHF EURO 2022 Qualification Phase 2.
Since 3 September, the arena and its surroundings also play hosts for Campus Italia, the men's team that includes the best 18 players born in 2004 and 2005. Campus Italia are now playing in Serie A2, the second division, trying to build a competitive side who can qualify for the EHF EURO 2024 and other future tournaments.
Photos: Italian Handball Federation